What is Jung Platform?
Jung Platform offers online courses, lectures and certificate programs that are inspired by Jungian psychology. 
The programs help you live a personally meaningful life and to feel whole, and to be on your own path in life.
We have produced several hundred classes and courses, and have had participants from over 60 countries. Currently, an enthusiastic and dedicated team is playfully working to bring you great programs to support you on your own journey.
The Team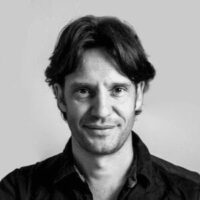 Machiel Klerk
Founder, CEO & Dream Builder
Machiel is a licensed mental health therapist, international speaker, dreamworker and social entrepreneur.
He has been a therapist since 2006, and currently has a private practice in Salt Lake City. Machiel has traveled extensively to South Africa, Europe and North America to give lectures and workshops about dreams. He has written many articles on dreams, released a CD about dreaming titled Rumi and the World of Dream and also developed a course on Dream Incubation for Jung Platform.
Machiel is fascinated by healing traditions and has studied many of them. Because South Africa is his country of birth, he is especially drawn to African healing traditions. He was initiated into this tradition in 2016 when he became a healing diviner. 
Machiel founded the Jung Society of Utah as well as the Jung Platform as a result of a night-time dream. He now spends most of his time building on his dream of the Jung Platform. He has received several awards from his local community for these contributions.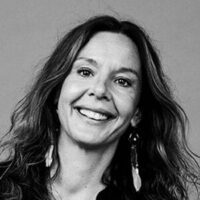 Akke-Jeanne Klerk
Co-founder & VP Strategy Programs
Akke-Jeanne is Jung Platform's co-founder & VP Strategy Programs. Her background consists of a Master's in psychology, several years of training in Jungian Analysis. She has offered training and coaching in a professional setting for over 10 years. In the past she has worked for 8 years as a Psychology Lecturer at the university of applied sciences in Amsterdam. 
She is the author of 'Psychology of heartbreak' (in Dutch) and till date she provides Jungian coaching and training. She facilitates the Jungian Coaching Certificate Program.
At Jung Platform, apart from daily management tasks, Akke-Jeanne identifies, develops and manages projects, like the development courses and programs. She supports Jung Platform's Teachers with fine-tuning their modules to ensure that our programs are always practically grounded. Akke-Jeanne is driven by a passion for depth psychology.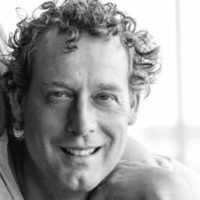 Reinout Dijkstra
Chief Financial Officer
Reinout is the CFO at Jung Platform. He has over 20 years of experience as CFO for technology companies. He has a strategic focus and manages the finances of Jung Platform. He is building and maintaining a strong operational and internal control framework. He has a proven track record in high growth international companies and has the ability to be both hands on and strategic.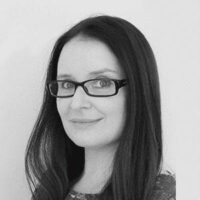 Katherine Botes
Creative Director
Katherine's diverse experience has seen her working as an Art Director and manager of creative teams in top ad agencies, as Creative Director of a much loved South African decor magazine and also directly in-house as part of the marketing team for a multi-national skincare brand – one of the world's fastest growing skincare products. Kath is a creative who prides herself on accessing both the left and right brain, and who feels that the combination of a conceptual approach and a strong strategic perspective is a winning formula. Given half a chance Kath will direct your photography, typesetting, copywriting and possibly your life! 
Kath and Brandt are the Creative Director duo and husband and wife team who are responsible for Jung Platform's new branding. Accolades and experience aside, their finest achievement to date are their twin baby boys. Find Brandt and Kath at studiobotes.com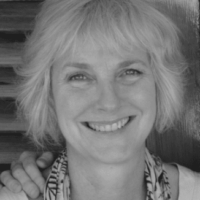 Janet Martha
Course Development Manager
Janet is a member of the course development team. She's been involved with the work of Carl Jung for 40 years and has a Master's degree in Psychology and Analytic Psychotherapy from the Universidad Autónoma de Barcelona in affiliation with the Institut de Psicología Analítica C.G. Jung. She also has experience with a wide range of depth psychology modalities, including gestalt therapy, integral, humanistic and transpersonal approaches.
She's offered expressive therapy workshops to people with severe mental disorders and support groups to their family members. She loves the plastic and performing arts and believes that beauty and truth are waiting in each one of us to come through.Her interests include hiking, haiku, philosophy, Tin Tin and Cuttlas, the I Ching, dreamwork and symbols.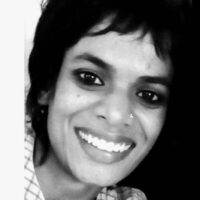 Gauri Ramesh
Coordinator Course Development
Gauri began working with Jung Platform as the facilitator of the Spooky Dreams Café with Robert Bosnak. Nowadays, she oversees the Jung Platform Helpdesk, Ambassador Program and is course-coordinator in the Course Development team for our weekly programs and our extensive certificate programs. 
She has a deep interest in the psychic life & the study of psychology and has a Masters in Psychology from Ambedkar University in New Delhi, India.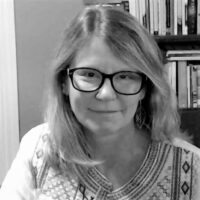 Tracey Ormerod
Course Development Manager
Tracey is a Canadian writer and teacher, with degrees in English literature and education, and a Master's degree in Creative and Critical Writing from the University of Gloucestershire (UK).
She has worked in financial services, e-commerce, public education and community college, teaching in the classroom and online. As different as these businesses seem on the surface, Tracey could always see a common thread: the significance of symbol and story.
A life-long student of Jung's writings, she's fascinated by the way myth and symbol shape how we see the world, other people, and ourselves, and how we shape our own personal myths and symbols.
Story, place, and the alchemy of the in-between are at the heart of Tracey's creative projects, together with readings in spiritual ecology, depth psychology, philosophy, and the magic of myth and legend.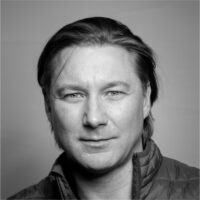 Henk Smith
Studio Manager
With more than 20 years of experience, Henk is one of South Africa's most established and seasoned recording, post-production and music publishing professionals while being a multi award-winning composer and musician. Henk supports Jung Platform in all things audio and visual. This includes everything from video editing to archival restorations. He also leads the development of location-based recording solutions for teachers and presenters which ensures the high-quality video and audio programs Jung Platform is able to offer.
Vir Jayan
Help Desk Manager
Vir manages the Jung Platform helpdesk. He is kind hearted and conscientious, and loves to communicate with people. He is at our help desk to assist you and to answer any questions you may have about our courses or lectures. Vir not only manages the help desk, he is also part of the Ambassador Program team. 
He has a keen passion for Indian Classical Music & Psychology and hopes to pursue both in the future.
Interested in working with us?
We're always looking for new talent with marketing skills. Are you dedicated, hardworking and do you think you are a good fit? Send us your CV and motivation, and we will contact you shortly. Please reach out to us on [email protected].
What sets us apart?
Quality & Multiple Depth Psychological Perspectives
We aim to bring you quality teachers, quality insights and quality products. All our products are in the depth psychological tradition, and we bring you multiple depth perspectives. Depth psychology is any psychology that takes into account the unconscious – or in indiginous terminology – the Other World.
Inspiring teachers
We carefully select our faculty members to include some of the most soulful, embodied and respected teachers and luminaries in their fields.
Practical guidance
We aim to provide you with perspectives and tools that you can implement and integrate into your own life. Therefore we ask our teachers to always provide examples, exercises, tools and companion guides wherever possible.
Facilitating Connection
We aspire to help you connect with fellow participants, with Jung Platform faculty members, more deeply with yourself, and with the Other World.
Co-Creation
We invite you to think and muse along with us to give form to the Jung Platform. We will proactively reach out and ask for your input. Where you feel inspired to do so, we welcome your input and feedback. If you have thoughts and ideas for teachers, topics or content, do connect with us. With your contribution and support you are building Jung Platform along with us.
The Jung Platform creation story
It all started with a night-time dream Machiel Klerk, the Founder of Jung Platform, had.
 "I am floating about 100 feet above Lake Zurich — or at least this is my viewpoint. I notice Carl Jung's house on the edge of the lake. His house has a backyard with a dock that connects the yard to the lake. Then I see a square, concrete platform attached to the yard and the dock.
 Jung is working there (he seems to be in his late 60's or early 70's). He re-arranges some beams on the platform, which creates a structure. This structure creates sections on the square, that result in smaller intimate areas where people can do different things: sit, read, have conversations, etc. Then Jung sits back in his chair, reading a book. 
At that moment, the image stops — like a frame from a movie being paused. It transforms into black and white, and both Jung and the platform disappear. A voice behind me says, "You must draw it identical to how it was". The thought crosses my mind that I can't really draw, and yet I find myself with a pencil in my hand. I sketch a line and it is straighter than I thought possible. Then I wake up…" 
Machiel takes this dream as a suggestion to build a platform for Jungian and post Jungian psychology.