What is Jung Platform?
Jung Platform started with a night-time dream to create a solid space where quality depth psychological insights, spiritual wisdom and like-minded individuals meet.
Since 2011, Jung Platform has become a worldwide respected educational institute on Jungian psychology and other depth psychological perspectives. We have produced several hundred classes and courses, and have had participants from over 60 countries. Currently, an enthusiastic and dedicated team is playfully working to bring you great programs to support you on your own journey.
What is our purpose?
Jung Platform aims to provide you with quality depth psychological perspectives and tools that will help and enrich your own journey, and help you make a contribution to the world you live in.
We want to provide you with perspectives, tools and a platform where you can deepen your relationship to soul and spirit.
When we relate to and embody the Other World we live a more inspired, colorful and magical life. We are more in concurrence with the nature of our souls and with life itself. As a result, we feel more deeply integrated and woven into the fabric of our surroundings.
What we do
At Jung Platform, we are creating Jungian, depth psychological and spirituality related content by bringing together great teachers. We then develop programs which offer insights that are relevant for our world and which are accessible to a worldwide audience. We also provide temporary platforms of connection. These help participants and teachers to connect and engage, but also help course participants to connect with each other. Through our content and offerings, we aim to offer you unique insights, support and practical guidance for the journey of life.
The Team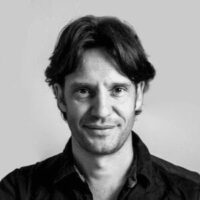 Machiel Klerk
Founder, CEO & Dream Builder
Machiel is a licensed mental health therapist, international speaker, dreamworker and social entrepreneur.
He has been a therapist since 2006, and currently has a private practice in Salt Lake City. Machiel has traveled extensively to South Africa, Europe and North America to give lectures and workshops about dreams. He has written many articles on dreams, released a CD about dreaming titled Rumi and the World of Dream and also developed a course on Dream Incubation for Jung Platform.
Machiel is fascinated by healing traditions and has studied many of them. Because South Africa is his country of birth, he is especially drawn to African healing traditions. He was initiated into this tradition in 2016 when he became a healing diviner. 
Machiel founded the Jung Society of Utah as well as the Jung Platform as a result of a night-time dream. He now spends most of his time building on his dream of the Jung Platform. He has received several awards from his local community for these contributions.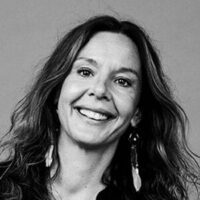 Akke-Jeanne Klerk
Co-founder & VP Strategy Programs
Akke-Jeanne is Jung Platform's co-founder & VP Strategy Programs. Her background consists of a Master's in psychology, several years of training in Jungian Analysis. She has offered training and coaching in a professional setting for over 10 years. In the past she has worked for 8 years as a Psychology Lecturer at the university of applied sciences in Amsterdam. 
She is the author of 'Psychology of heartbreak' (in Dutch) and till date she provides Jungian coaching and training. She is affiliated with SchoolvoorCoaching, a Dutch training institute.
At Jung Platform, apart from daily management tasks, Akke-Jeanne identifies, develops and manages projects, like the development courses and programs. She supports Jung Platform's Teachers with fine-tuning their modules to ensure that our programs are always practically grounded. Akke-Jeanne is driven by a passion for depth psychology.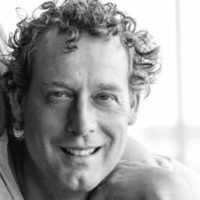 Reinout Dijkstra
Chief Financial Officer
Reinout is the CFO at Jung Platform. He has over 20 years of experience as CFO for technology companies. He has a strategic focus and manages the finances of Jung Platform. He is building and maintaining a strong operational and internal control framework. He has a proven track record in high growth international companies and has the ability to be both hands on and strategic.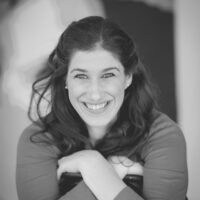 Emmalyn Miron
Marketing Manager
Emmalyn Miron is a longtime lover of Jungian Psychology and the intricacies of the human mind. She is a Licensed Master Social Worker, has a Master's in Humanities with an emphasis in Existential Phenomenological Psychology and is currently working on her Ph.D. in Visual and Performing Arts. In addition to her background in psychology and the arts, Emmalyn has extensive experience in marketing and enjoys merging her personal passion for psychology, her love of the arts, and the creative element of strategic marketing on the Jung Platform. Emmalyn's professional experience in marketing focuses on driving clients towards their personal ambitions and fulfillment, and she is excited to provide clients such an opportunity with the Jung Platform.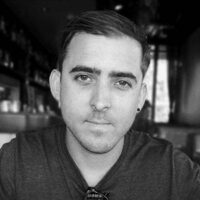 Andrew Potter
Website Designer & Developer
Andy is a digital creative with over 14 years of creative experience in digital design and front-end development. His core skills range from conceptualisation to UI/UX design and front-end development – with a broad knowledge of all things digital. He's worked for some of the most effective creative agencies (like BBDO) where he's been involved in the strategy, ideation and execution of digital campaigns for brands around the world. In 2016, Andy co-founded a digital agency called Hey Guys! in South Africa, and services companies and brands worldwide. Find Andy at heyguys.digital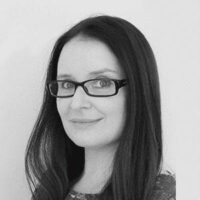 Katherine Botes
Creative Director
Katherine's diverse experience has seen her working as an Art Director and manager of creative teams in top ad agencies, as Creative Director of a much loved South African decor magazine and also directly in-house as part of the marketing team for a multi-national skincare brand – one of the world's fastest growing skincare products. Kath is a creative who prides herself on accessing both the left and right brain, and who feels that the combination of a conceptual approach and a strong strategic perspective is a winning formula. Given half a chance Kath will direct your photography, typesetting, copywriting and possibly your life! 
Kath and Brandt are the Creative Director duo and husband and wife team who are responsible for Jung Platform's new branding. Accolades and experience aside, their finest achievement to date are their twin baby boys. Find Brandt and Kath at studiobotes.com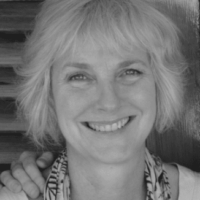 Janet Martha
Course Development Manager
Janet is a member of the course development team. She's been involved with the work of Carl Jung for 40 years and has a Master's degree in Psychology and Analytic Psychotherapy from the Universidad Autónoma de Barcelona in affiliation with the Institut de Psicología Analítica C.G. Jung. She also has experience with a wide range of depth psychology modalities, including gestalt therapy, integral, humanistic and transpersonal approaches.
She's offered expressive therapy workshops to people with severe mental disorders and support groups to their family members. She loves the plastic and performing arts and believes that beauty and truth are waiting in each one of us to come through.Her interests include hiking, haiku, philosophy, Tin Tin and Cuttlas, the I Ching, dreamwork and symbols.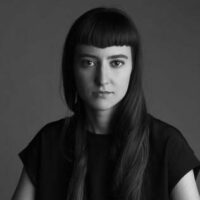 Natalia Maurer
Course Development Manager
Natalia has a professional background in both Psychology and Accessory Design. She received a Master's in Psychology from New York University. Post-graduation, she was inspired by Jung's "The Undiscovered Self" to shift into the arts. 
While attaining her degree in Accessory Design from the Fashion Institute of Technology, Natalia started her handmade leather accessories brand, Haus of Jung, in homage to the new journey Carl Jung enabled. Natalia has deepened her exploration of Jungian thought through her involvement in the IRSJA Philadelphia Seminar, as well as many years of experience as the Program Director for a Jungian non-profit.
Natalia continues to stand as close as possible to the 'X' on her journey for the Self, and is excited and humbled to continue to serve the Jungian community through the Jung Platform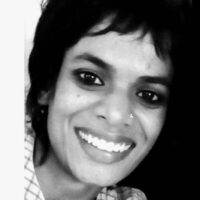 Gauri Ramesh
Help Desk Manager
Gauri manages the Jung Platform helpdesk. She has a deep interest in the psychic life & the study of psychology and has a Masters in Psychology from Ambedkar University in New Delhi, India. 
She is the facilitator and so called 'doorwoman' of the Jung Platform Spooky Dreams Cafe with Robert Bosnak.
 Gauri is also a member of the affiliate marketing team.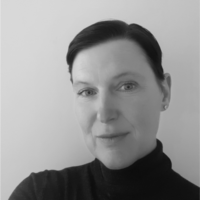 Sandra Ingenbleek
Program Project Manager
Sandra Ingenbleek manages the program development at Jung Platform. She coordinates the line of communication between the speakers, bloggers, copy writers to get the product launched on the website and in the newsletters. 
Sandra has over 15 years of experience in strategic implementation, finance and company collaboration. She has fantastic organizational skills, and is detail oriented. Sandra in her free time manages and rides multiple dressage horses at championship level.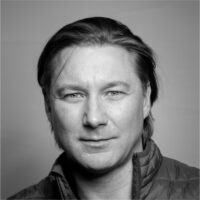 Henk Smith
Studio Manager
With more than 20 years of experience, Henk is one of South Africa's most established and seasoned recording, post-production and music publishing professionals while being a multi award-winning composer and musician. Henk supports Jung Platform in all things audio and visual. This includes everything from video editing to archival restorations. He also leads the development of location-based recording solutions for teachers and presenters which ensures the high-quality video and audio programs Jung Platform is able to offer.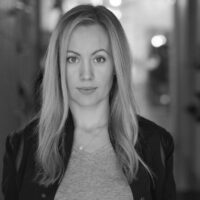 Anastasia Konkina
Summit Project Manager
Anastasia is a gypsy at heart, an artist and a musician. She is constantly inspired by people who are dedicated to making this world a better and healthier place. 
She is currently working on her certification in Cognitive Behavioral Therapy.
Her previous work includes management and production of several camps at Burning Man. She is forever grateful to her late mentor Elizabeth Kemp for introducing her to Jung's work. She is honored to be a part of Jung Platform and Summit Team. She is responsible for the Summit.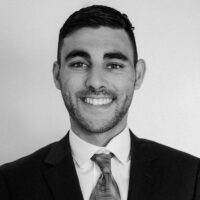 Anthony Rini
Social Media Manager
Anthony is passionate about working with companies that help people. He has over 5 years of marketing and design experience, starting in New York and now in San Diego, California. He loves using different kinds of creative methods to help people discover things that can improve their lives. He believes that when you connect with your soul, life can be magical. When he's not working he is most likely hiking, at the beach, or cooking a delicious meal.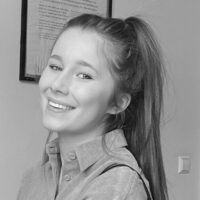 Sacha Hagens
Helpdesk Manager
Sacha is an Economic Student at the University of Amsterdam. She finished her study of International Business Management last year and did her internship at the Jung Platform.  Nowadays she does research for the ambassador program and supports the helpdesk.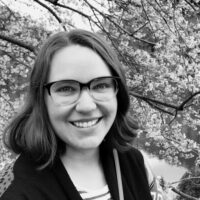 Lucy Horrall
Paid Campaign Marketing Manager
Lucy loves creating marketing campaigns that think through every step of the funnel and optimize the customer's journey. With experience helping to grow multiple startups, Lucy has a diverse skill set that allows her to build every step of a marketing journey from creative assets to copy to email campaigns and social media strategies. She strives to find the right balance between brand, user experience, and results in every campaign. At Jung Platform she is part of the online marketing team.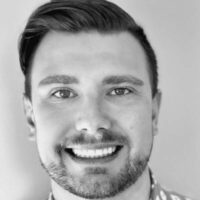 Brent Singleton
Paid Campaigns Manager
Brent has over 10 years of experience in the leadership, development, execution, and optimization of online marketing, offline marketing and data analytics. He is a master at designing, implementing and analyzing the customer journey and improve revenue outcomes. At Jung Platform he is part of the online marketing team.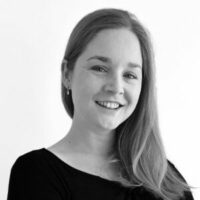 Adri Loubser
Project Manager
Adri is a project manager that believes in getting things done simply and quickly. Previously the Head of Production at an advertising agency, Adri now helps entrepreneurs and small businesses achieve big things by setting up and digitising their processes.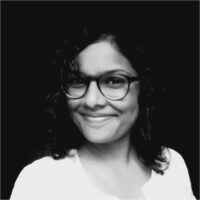 Rathi Ravi
Communication Specialist
Rathi is a writer and editor with interests in depth psychology, spiritual ecology, and feminism. She is also an empath and a highly sensitive introvert, learning to accept and apply her gifts of creativity, insight, and emotional sensitivity. She relies on depth psychology and spiritual ecology for healing, belonging, and finding her purpose. 
Rathi has worked as a social worker and academic administrator but has moved toward writing – her calling – in recent years. She also edits a literary magazine that publishes underrepresented writers from Asia and is a core member of an organization working on personal and spiritual growth through practices including shamanism, Sufism, logotherapy, etc. She lives in India. 
Interested in working with us?
We're always looking for new talent with marketing skills. Are you dedicated, hardworking and do you think you are a good fit? Send us your CV and motivation, and we will contact you shortly. Please reach out to us on [email protected].
What sets us apart?
Quality & Multiple Depth Psychological Perspectives
We aim to bring you quality teachers, quality insights and quality products. All our products are in the depth psychological tradition, and we bring you multiple depth perspectives. Depth psychology is any psychology that takes into account the unconscious – or in indiginous terminology – the Other World.
Inspiring teachers
We carefully select our faculty members to include some of the most soulful, embodied and respected teachers and luminaries in their fields.
Practical guidance
We aim to provide you with perspectives and tools that you can implement and integrate into your own life. Therefore we ask our teachers to always provide examples, exercises, tools and companion guides wherever possible.
Facilitating Connection
We aspire to help you connect with fellow participants, with Jung Platform faculty members, more deeply with yourself, and with the Other World.
Co-Creation
We invite you to think and muse along with us to give form to the Jung Platform. We will proactively reach out and ask for your input. Where you feel inspired to do so, we welcome your input and feedback. If you have thoughts and ideas for teachers, topics or content, do connect with us. With your contribution and support you are building Jung Platform along with us.
The Jung Platform creation story
It all started with a night-time dream Machiel Klerk, the Founder of Jung Platform, had.
 "I am floating about 100 feet above Lake Zurich — or at least this is my viewpoint. I notice Carl Jung's house on the edge of the lake. His house has a backyard with a dock that connects the yard to the lake. Then I see a square, concrete platform attached to the yard and the dock.
 Jung is working there (he seems to be in his late 60's or early 70's). He re-arranges some beams on the platform, which creates a structure. This structure creates sections on the square, that result in smaller intimate areas where people can do different things: sit, read, have conversations, etc. Then Jung sits back in his chair, reading a book. 
At that moment, the image stops — like a frame from a movie being paused. It transforms into black and white, and both Jung and the platform disappear. A voice behind me says, "You must draw it identical to how it was". The thought crosses my mind that I can't really draw, and yet I find myself with a pencil in my hand. I sketch a line and it is straighter than I thought possible. Then I wake up…" 
Machiel takes this dream as a suggestion to build a platform for Jungian and post Jungian psychology.