Congratulations!
Your seat is reserved
Free 'Dreams & Your Personal Journey' Summit.
A Few Quick Steps To Get You Summit Ready
Step 1: Check Your Email
In the next hour, you'll see an email from us ([email protected]) in your inbox. If you don't see this registration confirmation email, check your spam folder. If the email doesn't appear in either folders within 24 hours of registering, you can contact our support team here to ensure you get onto the list.
Step 2: Download our Summit Schedule (PDF)
Our full summit schedule is available for you to download. Simply click on the link provided below, download it, and mark all the sessions you plan to attend.
Download the Summit Schedule (PDF)
Step 3: Add Us To Your Contacts 
Inbox filters and auto-sorting algorithms sometimes hide important emails. Adding us to your contact list will ensure you receive all the important Summit information we'll share, thus ensuring the most pleasurable Summit experience. Click on our email and select the appropriate link to create a new contact, or copy and paste our email into your address book. You'll get daily emails during the 4 days of the Summit with links to each session. Don't worry if you miss a session as these links will allow you 24 hour-access to catch-up.
Step 4: Save the date
Mark January 14-17, 2021 in your calendar. You can also use the easy-click link below to save the date. We will share a full schedule once we've confirmed our Summit faculty which will allow you to do more detailed planning of specific sessions you might want to attend.
Add to Calendar
Step 5: Invite friends to dream along 
Taking on a new journey means so much more if you are able to share the experience with those you love. Share the opportunity of creating a transformative new year through dreamwork with friends and family members in one of the following ways:
Email this link to your friends:
https://www.jungplatform.com/summit/dreams-and-your-personal-journey/

Share our Event on Facebook by clicking on the button below:
Share on Facebook
We are excited that you are joining us for the Summit. Keep on dreaming 🙂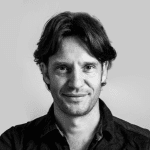 Machiel Klerk
Founder, Jung Platform
Disclaimer: The information on our website or during the Summit is presented "as is" for you and for educational purposes only.  It is not intended to diagnose or prescribe for any medical or psychological condition, nor to prevent, treat, mitigate or cure such conditions or prevent any disease. Jung Platform has no duty whatsoever to update any information on this website. The information contained herein is simply a sharing of knowledge and information based on our or as noted other parties' research and experience.
Purchase an All-Access Pass to the Summit
Get Lifetime Access and Free Gifts at a 50% discount.
The Summit package ($169) and bonus gifts ($50) has a retail value of $219.
Buy Now for $85
FREE GIFT 1
Tending the dream image
with a partner
Author: Stephen Aizenstad
Format: Downloadable PDF
Stephen Aizenstat provides a three-step recipe for working with the living image. By using these steps, you can practically engage and work with any image that your dream conjures up. A great tool to work with your dreams!
FREE GIFT 2
How to overcome
your nightmares
Author: Leslie Ellis
Format: Downloadable PDF Article
Get in-depth insight into what you can do with nightmares. Nightmares don't have to haunt your dreams and there are many ways to work with them. After reading this article you'll be equipped with tools and insightful perspectives for transforming nightmares.
FREE GIFT 3
Introduction to Navigating
the Territory of Change
Teacher: Robert Bosnak
Format: 90min Video on Jung Platform
In this introduction to Robert Bosnak's course 'Navigating the territory of change', you'll learn about ways to become more adaptable in a fast-changing world. Bosnak will explore change and adaption through the lens of depth psychology, alchemy and complexity theory.
Terms and Conditions
The All-Access Pass discount offer ends January 24, 2021 at 11:59 PM (PT).
Links will be shared to access free gifts upon purchase.
Summit session recordings will become available for All-Access Pass holders after the streaming session.