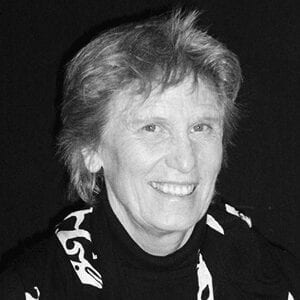 Patricia Berry
Patricia Berry, Ph.D., is one of Depth Psychology's best known and most innovative practioners. A founder of Archetypal Psychology with James Hillman, her career spans over fifty years during which she has taught extensively, written numerous articles, worked in private practice, led supervision groups, and lectured internationally.
She is a graduate of the C.G. Jung Institute in Zurich, Switzerland, received an M.A. from St. John's College, and a Ph.D. in psychology from the University of Dallas. She was the first Scholar in Residence at Pacifica Graduate Institute in 1992. Her book, Echo's Subtle Body: A Contribution to Archetypal Psychology, is an essential text in the practice of Archetypal Psychology.
Pat has facilitated numerous case colloquia and taught seminars in working with images and dreams. Pat has been president of the New England Society of Jungian Analysts and The Inter-Regional Society of Jungian Analysts. She is an adjunct professor at Meridian University, California Institute of Integral Studies, and currently resides in Carpinteria, CA, where she teaches part time at Pacifica Graduate Institute. She is on the Executive committee of the IAAP  (International Association of Analytical Psychology) and consults online.
Courses and Lectures
by Patricia Berry