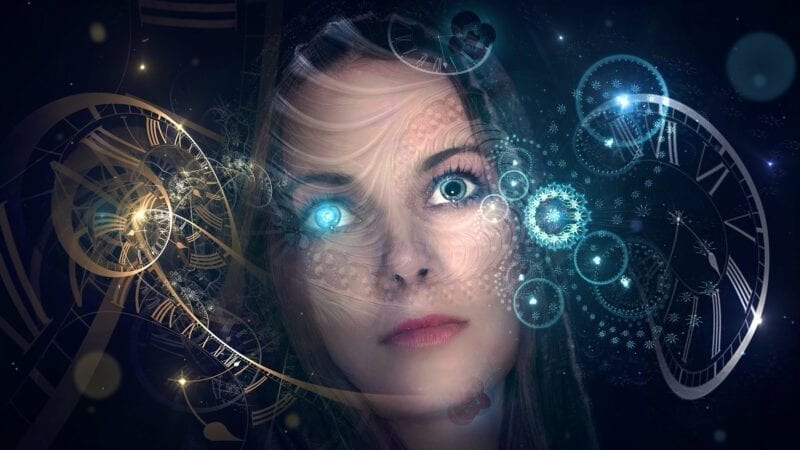 This is the fifth blog post in the series Sixteen Psychological Reflections on COVID-19 by Robert Romanyshyn
In the 1960s the dream of space flight became an exemplary expression of technological achievement. For the first time in human history, we could see from the moon the image of earth rising in the inky darkness of space. I remember being mesmerized by that image. I also remember being dismembered by how the paradoxical tension of that image turned upside down my taken for granted assumptions about who we are as a human species and what our place was in the cosmos. It felt that at one and the same time, we were now collectively and forever more being challenged:
Earth rise was an invitation of homecoming and simultaneously an image of a beginning farewell to Earth!
At the heart of the technological imagination is a crucial ethical issue: How do we hold the tension of opposites present in technology and its seemingly god like powers? Because we can do something, should we do it?
Since the 1960s, this ethical dilemma, which lies at the core of Mary Shelley's story of Frankenstein, has been one of my abiding interests. Already in the 1960s, it was becoming apparent that our ability to depart Earth coincided with the increasing destruction of the rain forests. Because we could take leave of the earth, did such destruction of natural resources seem less dire? Because such destruction was so dire, did it encourage the dream of leaving earth?
Inventing a digital world, were we unconsciously dreaming this future that isolates us from the erotic enchantment between the sensual body and the sensuous world?
Were we already unconsciously creating the conditions for the rise of COVID-19 and the isolation required by it, even as those beautiful expressions of the human soul for contact with the social world and with others displayed themselves in the early moments of COVID-19 lockdown when, for example, neighbors sang and talked to each other from their respective balconies?
If we forget these human gestures, which bring home to us how we are social beings who dwell with others in communal worlds that have their boundaries of time and space, then are the shadows of this collective dream of a digital world—the economic, political and most essentially ecological consequences—becoming a nightmare?
With the undeniable value of digital technologies, especially in this time of the COVID-19 pandemic, are we nevertheless running the risk of forgetting the quality that makes us most human: that as a 'we' before an 'I' we need to be in touch with each other—held, caressed, embraced, and supported in the many ways that the digital image and even the sound of the other's voice can only approximate?
Are we not only forgetting this fundamental quality but also in danger of forgetting we are forgetting, thereby taking flight from our human embodied world into a digital world that seems increasingly normal?
Maybe in this time of need to not forget, it is the poet who re-minds us.
Here is a poem by ee cummings.
Read it out loud, feel the power of your own voice, as if the words are ringing out in protest against forgetting!
voices to voices, lip to lip
i swear (to noone everyone) constitutes
undying; or whatever this and that petal confutes…
to exist being a peculiar form of sleep
what's beyond logic happens beneath will;
nor can these moments be translated: i say
that even after April
by God there is no excuse for May
– bring forth your flowers and machinery: sculpture and prose
flowers guess and miss
machinery is the more accurate, yes
it delivers the goods, Heaven knows
(yet are we mindful, though not as yet awake,
of ourselves which shout and cling, being
for a little while and which easily break
in spite of the best overseeing)
i mean that the blond absence of any program
except last and always and first to live
makes unimportant what i and you believe;
not for philosophy does this rose give a damn…
bring on your fireworks, which are a mixed
splendor of piston and pistil; very well
provided an instant may be fixed
so that it will not rub, like any other pastel.
(While you and i have lips and voices which
are for kissing and to sing with
who cares if some oneeyed son of a bitch
invents an instrument to measure Spring with?
each dream nascitur, is not made…)
why then to Hell with that: the other; this,
since the thing perhaps is
to eat flowers and not to be afraid.
— E.E. Cummings, 1926
Enjoy all the essays in the series Sixteen Psychological Reflections on COVID-19 by Robert Romanyshyn.

Robert Romanyshyn
Robert D. Romanyshyn is an Emeritus Professor of Clinical Psychology at Pacifica Graduate Institute, an Affiliate Member of The Inter-Regional Society of Jungian Analysts, and a Fellow of the Dallas Institute of Humanities and Culture. He is also a Core Faculty Member at Jung Platform. 
More Posts by Robert Romanyshyn
Comments are closed.