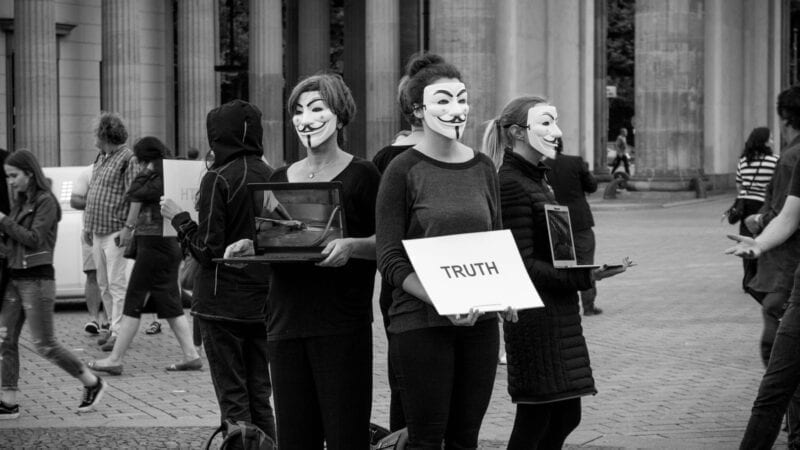 This is the third blog post in the series Sixteen Psychological Reflections on COVID-19 by Robert Romanyshyn
"Those who cannot remember the past are condemned to repeat it."
– George Santayana, 1863-1952
"History is a pack of lies we play on the dead."
– Voltaire, 1694-1778
Memory is a tricky business. The act of remembering is a backward glance and this turning toward what has been, is done by the one who is remembering now, in a present moment that has around it some sense of an imagined future, however dim that sense might be.
We remember a past in light of some imagined future and we imagine a future in light of a past being in-formed by that imagined future.
Memory is a complex affair because it twists the line of time that moves inexorably from past to present into a vertical spiral. We live within this spiral of time in which every present moment is situated between the gravitational pull of the weight of what has been that waits with its unfinished business, and the magnetic attraction of what yet might be. An image for this process could be two vertical cones where the cone below and the one above meet and become a circle that spirals upward and downward along the two cones   
The occasions, events, circumstances that might curl any particular moment in time into this spiral are not subject to one's will. They are unexpected! They happen! They surprise us! They challenge us!
The experience of such moments, however, has a recognizable rhythm to it. These moments slow us down, perhaps even stop us in our tracks. They enforce a pause. They promise, or maybe it is truer to the occasion to say, they threaten to change our lives. They can feel apocalyptic. 
Jung understood the gravity of such moments. He understood their power and their mystery when he said that such moments are a confrontation with a God, by which he meant some agency other than our own will.
Within the spiral of time, "The past is never dead. It's not even past." These are the words of William Faulkner from his novel, Requiem for a Nun (1951). On March 18, 2008, Barack Obama quoted these words in a speech he gave during his campaign for the presidency.
Today we are witnessing a spiral moment that is testimony to the living presence of the past in the present. It is erupting with the destruction of monuments and statues of America's unfinished history.
Are those actions responses to the shadow of America's unfinished history?
Is MAGA—Make America Great Again—a fable of our past built on an unconscious fantasy, or even a more conscious lie?
Is history, as Voltaire says, a pack of lies we play on the dead?
Is that fantasy or lie a denial that that history even exists?
Or are those actions an attempt to forget the past, to erase it and our memories of it, taking comfort in the belief that the past is past and it is now time to move away from something we did not create?
Is Voltaire right?
Is Santayana right?
The destruction of monuments and statues is more complex.
Neither Voltaire nor Santayana are right or wrong and the danger lies in the dichotomy of either/or thinking that leaves no ground between extreme positions.
But where danger lies there is also the opportunity to hold the tension between the two and to pause to attend to the caution in each of them.
To deny the past is to live webbed in the present moment, reactive and unreflective. 
To forget the past, not to remember it, is to condemn us to repeat it, rewriting history that would replace one narrative of oppression with a different one.
To take hold of the opportunity poses, however, a most difficult challenge because to remember the past is to be re-membered. The work of memory would require the inclusion of the shadows of our own minds and our collective shadow, a confrontation with a god who will seem monstrous in its appearance.
But it is necessary work if we are not only to survive but also build a world that acknowledges the cautionary character of these words from George Orwell's prophetic novel, 1984. They describe a time when, "every book has been rewritten, every picture has been repainted, every statue and street and building has been renamed, every date has been altered."
Is 1984 now?
Are his words a warning as apt today as they were then?
Are we in danger of not only forgetting the past but also forgetting we have forgotten?
Enjoy all the essays in the series Sixteen Psychological Reflections on COVID-19 by Robert Romanyshyn.

Robert Romanyshyn
Robert D. Romanyshyn is an Emeritus Professor of Clinical Psychology at Pacifica Graduate Institute, an Affiliate Member of The Inter-Regional Society of Jungian Analysts, and a Fellow of the Dallas Institute of Humanities and Culture. He is also a Core Faculty Member at Jung Platform. 
More Posts by Robert Romanyshyn
Comments are closed.