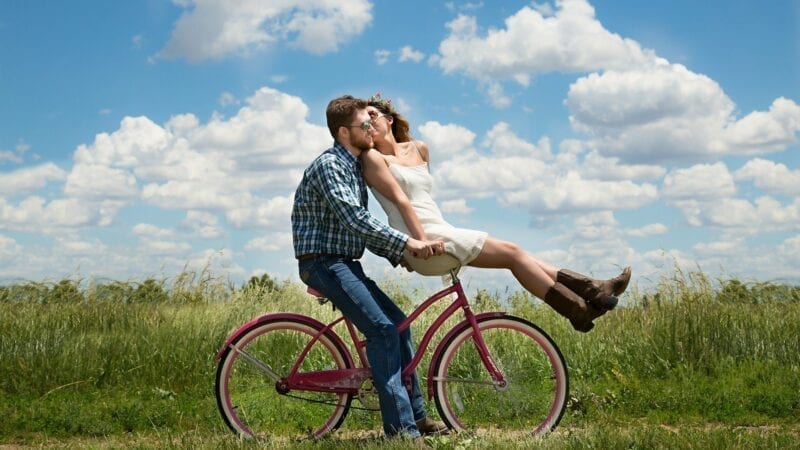 When I was a new seminarian, I initially read the first letter of John, wherein he writes: "God is love, and those who dwell in love, dwell in God, and God in them." Then, as a young priest, I first read C. G. Jung's autobiography, Memories, Dreams, Reflections. In a section called "Late Thoughts," Jung wrote some of the most beautiful prose I had ever read on the subject of love, wherein he names love as one of the "Greatest Mysteries." That statement of his is the backbone of the course 'The Psychology of Love' here on Jung Platform and the body of work that it represents.
With great insight into the obvious, I became aware that love is essential to the experience of being human; but if essential, what is its essence? This reflective work is the summation of a lifetime of thought, as a man, son, brother, husband, father, and grandfather, vis-à-vis the greatest mystery. 
If I falter at the task, it is a noble effort that will not fail if this reflection raises questions and expands consciousness. It would be grandiose to presume that this course could be definitive. But I believe it will be indicative of the depth and breadth of this inconceivable concept.
The first section of the course engages the reality that the English language has only one word for love. Borrowing from Greek, we see that the words, Eros, Philia and Agape help in the expansion of our consciousness about different aspects of love. If nothing else, we discuss that love exists in the unity of a plurality of feelings. There are many aspects of love and yet paradoxically, there is a unity in the diversity of the several aspects. 
The paradox of individuation – or of becoming whole – is I alone must become myself, I cannot become myself alone. Thus, the different experiences of the archetypal types of love help form and develop us in our process of becoming who we are.
We are shaped by those who love us and by those who refuse to love us. Or more importantly, we are formed by the psychopathologies that pretend to be love, that create low self-esteem, co-dependent behaviour, lack of trust, defenses, fear and anxiety. So much of what we call love isn't; but rather, is neurotic projections, exploitations, manipulations and abuses.
To explore the four archetypal kinds of love: mother, father, other and Self, is to venture into the definitive loves one can experience in a natural life. Mother can nurture or consume, give life or smother; and, many times, she does both. Our discussion of mother love grants forgiveness to our biological mothers who could never fulfil our archetypal need for them.
Father love can empower or overpower. This energy called love, by the father principle, is that which can create a sense of competence and confidence or destroy one's sense of self-esteem and the ability to be an appropriately powerful presence of personality. Once again, we can forgive our fathers, as we only have humans to be our parents – not gods.
There ain't no magic other! And yet, we seek a significant other as a necessary love, in order to create and/or procreate. The other provides companionship in this difficult journey, and provides a mirror by which we might know ourselves more fully. The other is essential, but must not be expected to generate life or complete us. We must do that for ourselves.
The love of Self is not taught much or modelled in our culture. Self-love has been treated as auto-erotic or narcissistic and selfish. True self-love is an empowering self-compassion that can be as transforming as any externally generated love. 
Eros, Philia, Agape: Mother, father, other and Self are the three aspects and four kinds of love that provide a framework to discuss the paradox of love, one of life's greatest mysteries. I invite you to see this course not so much as a study, but as an experience of that which can only be known at a deeper level of knowing, where "God is love and those who dwell in love dwell in God, and God in them."
With great insight into the obvious, I became aware that love is essential to the experience of being human; but if essential, what is its essence? Enjoy Jungian analyst an Episcopal priest J. Pittman McGehee's course The Psychology of Love. 

J. Pittman McGehee
Pittman McGehee is a Jungian Analyst and an Episcopal priest in Texas. He is also a trustee emeritus of The Jung Center in Houston, Texas. He is widely known as a lecturer and educator in the field of analytical psychology and religion, as well as a published poet and essayist.
More Posts by J. Pittman McGehee
Comments are closed.