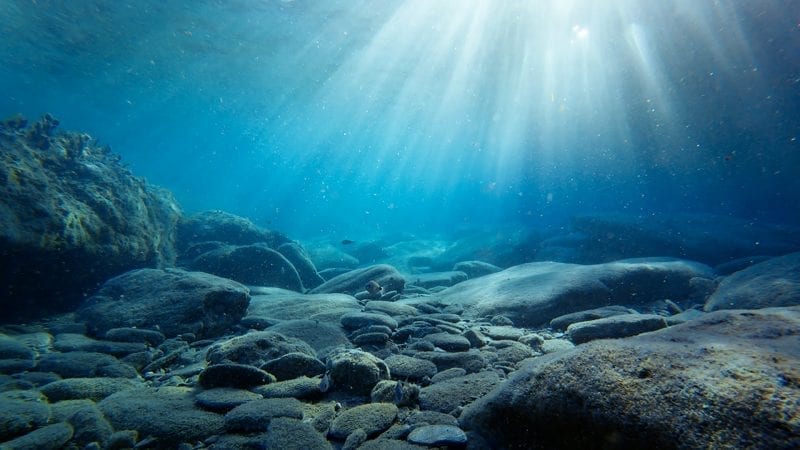 An insightful course on four important – and universally relevant – life topics with internationally acclaimed Jungian Analyst, teacher and author, James Hollis. This course explores the psychology of men, the psychology of the second half of life, the psychodynamics of relationships, and the personal myth in turbulent times.
What you will receive
account_box
Access to your own Jung Platform account where all the content you've purchased will be stored.
Course Description
This audio course aims to support you with your individuation process, the process of psychological growth.
In this course Hollis first explores the psychology of masculinity – which is relevant for both men and women – as we all have a masculine aspect that requires some level of healing or healthier integration. He then goes on to explore the shift in myth when we start moving into the second half of life, and how that may impact our sense of being, belonging and purpose. In addition, Hollis looks at how relationships can be a way to learn and grow more consciously, and then considers how delving into our personal myths are essential to the individuation process. All this and more in this marvelously soulful four class course.
This course consists of recordings of an event that was organized in collaboration with Jungian Analysts in South Africa. Each 60 minute class is followed by a 30 minute bonus discussion. 
This course is ideal if
You are interested in practical principles that will help you grow and develop psychologically.
You want to learn more about a Jungian view on the masculine aspect, midlife transitions, the second half of life, relationships and discovering your own myth.
You are interested in deepening your understanding of some of the basic principles, concepts and dynamics of Jungian psychology.
Course Overview
Class 1: On the Psychology of Men
Women have courageously examined their roles and the limitations placed upon their souls. Men similarly need to examine the presuppositions and limitations which govern their lives. This class explores the range of male definitions, the often unconscious relationship to mother and father, and the role that fear plays in men's lives. Only a frank discussion of these secrets breaks the conspiracy of silence which estranges them not only from women but even more from themselves. This class is as much for women as it is for men.
Class 2: On The Psychology of the Second Half of Life
Finding meaning in the second half of life requires asking larger questions of ourselves, and challenging our values. To ask these questions three things are requisite: that we recover a sense of personal authority, that we strike a better balance between obligation to others and obligation to self, and that we construct a more mature spirituality. This class considers how we can recover our lives, grow as persons, and become increasingly at home with the person we are becoming.
Class 3: On the Psychodynamics of Relationships
No theme seems to preoccupy us more than the desire for relationship, yet everywhere we see broken relationships. Why?   Is it that relationships are too important? But how could that be? The relationship between self and Other always carries the imprint of first relationships. In any present relationship we are inevitably enmeshed in the psychological mechanisms of projection and transference of our earliest images of self and Other. This class explores our projection/transference dynamics, the desire to merge with the other which our hidden agenda embodies, and the search for the Magical Other.
Class 4: The Personal Myth in Turbulent Times
Just over a century ago, Jung asked himself, "What is my myth?". He concluded that he could not answer that question, and thus launched a sustained effort to address the matter. Can we answer that question? In order to begin, we first have to understand what is meant by myth. Then, we need to consider what the question itself means. Why we even have to ask this question is yet another question. What is the cultural context in which we raise these questions? How do our personal journeys intersect with the climate of our time?  How does one go about the construction of – or the identification of – the "personal myth," and how does that very personal work affect our relationship to others?
By the end of this course, you will
Better understand the identification with the masculine aspect or animus.
Start viewing midlife as a transition and not a 'crisis'; and have greater insight into the shift in myth that takes place during the second half of life.
Have a clearer understanding of the projection/transference dynamics of anima and animus complexes in relationships.
Have practical guidelines to connect with your personal myth in order to stay centered during times of turbulence.
Scholarships
We here at Jung Platform want to make these programs available to anyone. If you would love to participate yet can't pay for the full course, then please send us an email at [email protected] and describe why you feel you qualify for a scholarship, how much you can pay, and what you will do to help the Jung Platform promote this and other programs.
The Jung Platform Guarantee
If once you have started the course, you feel that it may not be for you, you are welcome to cancel at no cost and get a full refund one week after the course starts.