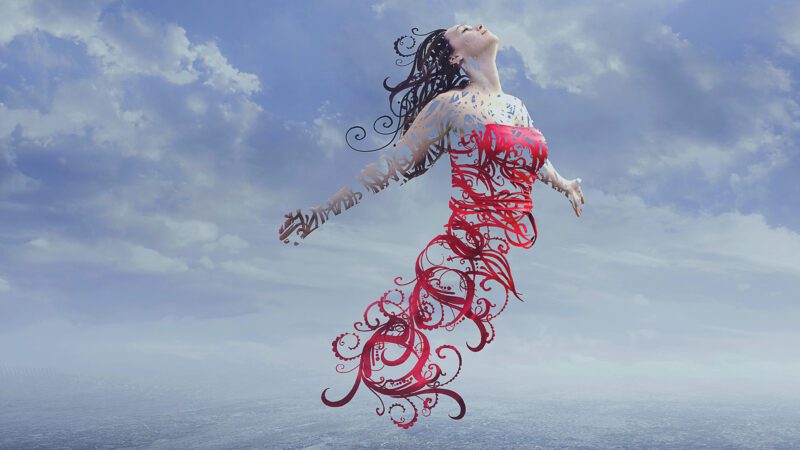 The Heroine's Journey is essential in our quest for wholeness. 
In this on-demand course, you will experience an initiation into your femininity (no matter what your gender is or you identify with). You will learn more about this through a Jungian and spiritual perspective of the heroine's journey in fairytale, myth, history, and your personal story.
timer
Class Length:
30 min (Q&A class is 1.5 hours)
What you will receive
video_library
6 Video & 6 Audio recordings
account_box
Access to your own Jung Platform account where all the content you've purchased will be stored.
Course Description
The heroine's quest is an ancient path forward that enables men and women to balance the inner masculine and feminine. The feminine has been lost in our achievement-driven world. We have forgotten that she is powerful and vital to change ourselves and the world.
Everyone needs access to their inner heroine to experience their true place in the world. The ancient wisdom stories in myths and fairytales provide a blueprint for this quest.
The Heroine's Journey is essential for both men and women to become whole. The masculine hero's journey was popularized by Joseph Campbell, the famous mythologist. But the heroine's journey has been diminished. 
This course will illuminate why the heroine's perspective is vital on the path to wholeness and claiming your deepest power and wisdom. In this course you will learn how to meet and embrace the power of the embodied feminine inside yourself. The Heroine's Journey is an odyssey whose time has come. Join us on this quest.
This course is ideal if
You want to:
Recognize your deep feminine power (in men and women)
Enhance your relationship to your body, intuition, instinct and nature
Find your own heroine's myth and deepen you inner journey towards wholeness
Step out of the negative patriarchal roles you are trapped in at your job and in your relationships
Be inspired by how the heroine's way has created social justice in the world and find how that can inform your life
Course Overview
CLASS 1 
In this class, you will come to understand the difference between the Hero and Heroine's Journey. We all have the masculine and the feminine inside us and need to access both our inner hero and heroine to live a wholesome life. Why, we ask, did the Hero become the popular modern myth at the expense of the Heroine's narrative? This class will show you how the heroine's narrative became undermined through history and modern myth. This class will illuminate why the heroine's perspective is vital (now more than ever before) on the path to wholeness and claiming your deepest power and wisdom.
CLASS 2-4
In each class, you will be taken on a journey into the heroine's land through myths or fairy tales. You will come to recognize your inner life odyssey in these ancient teaching stories. Native American, Russian, Sumerian, Greek and other cultural tales will illuminate the blueprint of your personal heroine's myth.
CLASS 5
Class 5 focuses on modern men and women who have enriched the world with their heroine's wisdom. From these modern narratives you will be inspired for your work and relationships. How is this nonviolent power challenging the darkness of the inner and outer negative patriarchal structures?  How can you join the movement to change the world for yourself and your community? These questions will be explored in this class. 
CLASS 6 – Last class
Lastly,  you will work on your own personal Heroine's Journey. Drawing upon the past classes, you will explore the narrative that touches your soul. You will also have a chance to look at the mystery that is unfolding in you and find the seat of your feminine power and wisdom. 
By the end of this course you will
Be able to:
Reconcile and reconnect with the feminine
Recognize your inner life odyssey in ancient teaching stories.
Reclaim discarded parts of yourself to become whole again
Pay attention to your intuition, body, and imagination
Recognize the guiding wisdom in fairy tales and myths
Integrate the masculine and feminine
Scholarships
We here at Jung Platform want to make these programs available to anyone. If you would love to participate yet can't pay for the full course, then please send us an email at [email protected] and describe why you feel you qualify for a scholarship, how much you can pay, and what you will do to help the Jung Platform promote this and other programs.
The Jung Platform Guarantee
If once you have started the course, you feel that it may not be for you, you are welcome to cancel at no cost and get a full refund one week after the course starts.