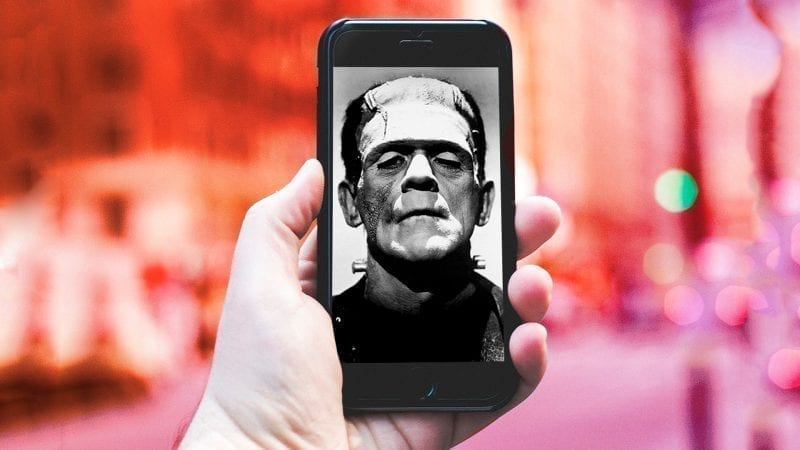 Poetic speaker and depth psychologist, Robert Romanyshyn, goes into conversation with Jung Platform founder, Machiel Klerk, about Robert's fascinating book inspired by the prophecy-like truths held within Mary Shelley's Frankenstein. Robert shares an overview of the prophecies he identified, how they are relevant for us today, and delves into the shadow aspect of technology. He also shares his inspiration and creative process for writing the book which included following guidance from his dreams.
What you will receive
video_library
1 Video & 1 Audio Recording
account_box
Access to your own Jung Platform account where all the content you've purchased will be stored.
Lecture Description
Robert Romanyshyn's book, Victor Frankenstein, the Monster and the Shadows of Technology: The Frankenstein Prophecies, tells Mary Shelley's story from the Monster's point of view. Created and abandoned by his maker, he carries the nightmare side of Frankenstein's noble but flawed dream to be a new god who would banish death from the human condition.
Through a series of eight questions based on Mary Shelley's work, The Frankenstein Prophecies shows not only how Victor Frankenstein's story and the Monster's tale continue to haunt us in the guises of: climate crises with their destructive impact on nature; the terrorism of the 'god wars' among our major religions; the swelling worldwide population of refugees; the loss of place in digital space; and the ways in which our genetic and computer technologies are redefining what it means to be a human being without a body.
It also shows that the question 'Who is the Monster?' is the essence of a radical ethics, which lies at the heart of this story. The Monster's tale also cultivates the seed of Mary Shelley's story as a love story.
Who would enjoy this lecture
You will enjoy this lecture if you are interested in:
Considering Mary Shelley's Frankenstein as a practical framework to understand and navigate the pearls and perils of our time.
The relevance of Mary Shelley's work for the era we are living in.
Developing a depth psychological perspective on technology and its impact on our individual and collective unconscious.
Scholarships
We here at Jung Platform want to make these programs available to anyone. If you would love to participate yet can't pay for the full course, then please send us an email at [email protected] and describe why you feel you qualify for a scholarship, how much you can pay, and what you will do to help the Jung Platform promote this and other programs.
The Jung Platform Guarantee
If once you have started the course, you feel that it may not be for you, you are welcome to cancel at no cost and get a full refund one week after the course starts.