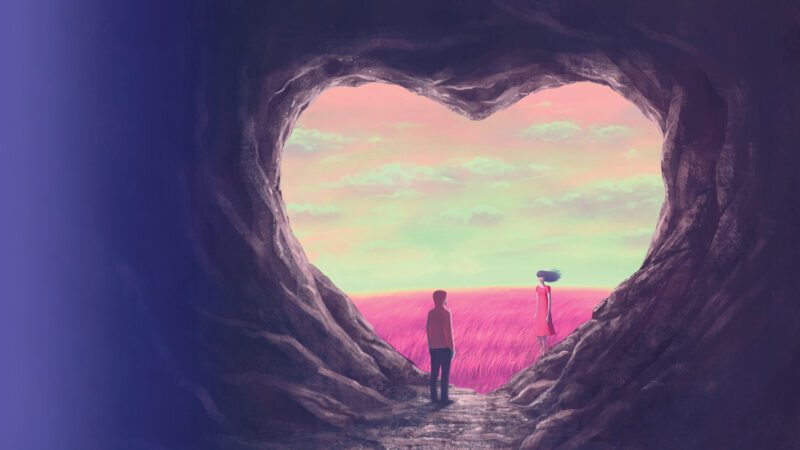 See how relating to the Other can free you from the loop of your complexes and narcissism.
In this audio lecture and conversation, James Hollis and Pittman McGehee explore the psychodynamics of relationship and, more specifically, the connection we must have with our Self if we are to enjoy flourishing relationships with others.
What you will receive
book
1 PDF with questions for personal reflection
account_box
Access to your own Jung Platform account where all the content you've purchased will be stored.
Lecture Description
James Hollis and J. Pittman McGehee, two highly esteemed Jungian analysts and teachers, come together in this shared lecture to offer their wisdom and reflection on the psychodynamics of relationship.
Our drive to connect with another is archetypal, essential to our human experience. McGehee kicks off this lecture by exploring current and historical expectations around marriage, arguably one of the most significant connections we will make in our lifetime. 
Love hasn't always come before marriage. Those of us who are steeped in contemporary Western culture have come to expect it, but those who have found success in arranged marriages would beg to differ. Marriage can be the fertile ground out of which love emerges. 
The truth is, there are different types of love. We hear the word and tend to oversimplify the concept. McGehee reflects on two particular types–eros and agape–outlining the different ways we feel and act, depending on the type that's influencing us at the time.
James Hollis then steps in to elaborate by considering the mythical god Eros, whose power is frightfully blinding, and illustrates how this is so with reference to poetry and story. 
Ultimately, it's our own unconscious material that impedes true connection. Therein lies the work of our lifetime: to integrate those energies within and strive toward individuation while simultaneously nurturing our bonds with others. 
Note! This program is being offered by the Jung Center of Houston and the Jung Platform. The original recording of this lecture took place at the Jung Center. The recording has been remastered.
This lecture is ideal if
You want to deepen your understanding of what love is and what it can be, within the context of romance, marriage, and family.
You want to learn more about how your core complexes contribute to the repeating patterns playing out in your relationships.
You wish to reflect on the nuances of marriage with the Other and of the sacred marriage–what Jung referred to as the hieros gamos.
You hope to learn how your connection to Self can support and enhance your outer relationships, whether that be with a partner, parents, sibling(s), child(ren), or friends.
By the end of this lecture, you will
Be able to distinguish between eros and agape love in all of your relationships.
Recognize the paradox of the two competing yet complimentary archetypes at work in a marriage relationship: family and individuation.
Realize the essential role of your relationships to free you from the loop of your own complexes and narcissistic tendencies as they require you to relate to the Other.
Understand the need for two kinds of dialogue: horizontal (with the Other) and vertical (with the Self).
You wish to reflect on the nuances of marriage with the Other and of the sacred marriage–what Jung referred to as the hieros gamos.
Scholarships
We here at Jung Platform want to make these programs available to anyone. If you would love to participate yet can't pay for the full course, then please send us an email at [email protected] and describe why you feel you qualify for a scholarship, how much you can pay, and what you will do to help the Jung Platform promote this and other programs.
The Jung Platform Guarantee
If once you have started the course, you feel that it may not be for you, you are welcome to cancel at no cost and get a full refund one week after the course starts.