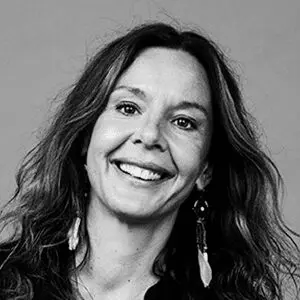 Akke-Jeanne Klerk
Reading Jung at age 21 was a life-altering experience for Akke-Jeanne. Led by Jung's writings she found her sense of home in an animated world that was deeply meaningful to her. It was an unknown world that had been waiting for her all along to engage with it. Ever since then, she has remained eager to continuously learn more about this mysterious side of life, while exploring ways to experience and embody it fully.
When her brother Machiel came up with the idea to create Jung Platform, it immediately sparked her imagination. The Platform would allow further education in a field she was personally passionate about, and would allow for connecting with like-minded others. Most importantly, she felt it might inspire others to also find their place in the world through content that can help them to connect with the imaginal realm.
At Jung Platform, apart from daily management tasks, Akke-Jeanne assists in identifying and developing courses and programs. She also supports Jung Platform's Teachers with fine-tuning their modules to ensure that our programs are always practically grounded and integratable.
Courses and Lectures
by Akke-Jeanne Klerk