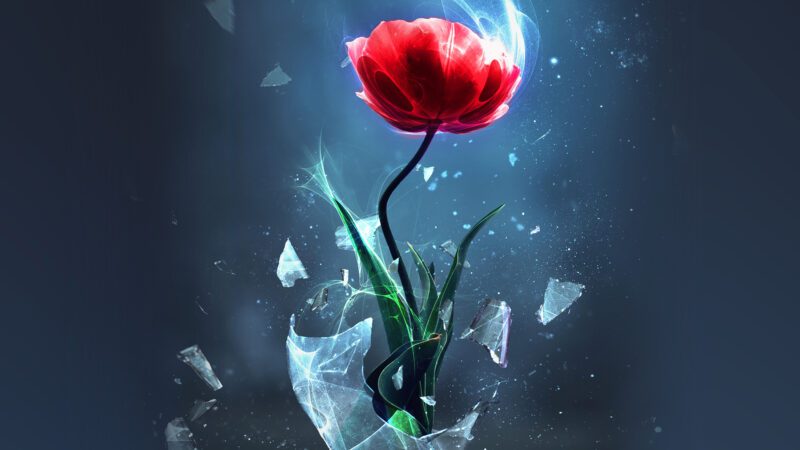 Live your life with an open heart and let your heart sing.
Do you want to learn how to deal with heartbreak? Or how to recover from a breakup or how to heal from the loss of a person that was close to you? And how to get over the loss of a heart's desire? This course recognizes the pain of the experience and is about opening your heart again after it has been broken. This is possible when you identify and engage with the invitations of heartbreak. Join Akke-Jeanne Klerk in this course and let yourself be guided to open your heart (again), to love more deeply, and to continue loving life.
timer
Class Length:
15 min (Last Class 1 hour)
What you will receive
video_library
10 Video & 10 Audio Recordings
account_box
Access to your own Jung Platform account where all the content you've purchased will be stored.
Course Description
How to live with an open heart after it has been broken? How to recognize the invitations of heartbreak?
Heartbreak asks from us to be present to our suffering; it asks that we learn about ourselves and our personal history, and that we connect with our soul to find our path. Heartbreak raises our awareness of what it means to be human. More specifically, we learn to know ourselves intimately. 
When dealing with pain and grief we gradually become aware of our defenses against it. Often, these defenses are our fear of suffering, the unknown, and the fear of listening to the soul's demands to walk our unique path. 
But, when we learn to face our fears, let go and surrender, we learn to evolve. We gain strength and experience more love. In addition, new ways can come into being. That is the transformative potential in heartbreak. Overall, the invitation in heartbreak is to love more deeply.
This course explores how we can tend to heartbreak, letting go and renewal. Through presentation, case examples, and practical tools, this course helps you to navigate through this deeply painful but potentially transformative experience. 
This course is ideal if
You want to:
Enhance your navigation skills through the territory of heartbreak.
Deepen your understanding of the (potential) transformational nature of heartbreak.
Be able to deal with painful experiences, like heartbreak, on your life path.
Learn how to deal with an experience of heartbreak if you are going through one.
Embrace life and learn how to love more deeply.
Recognize the invitations in heartbreak.
Course Overview
Class 1  Invitation to be present to the experience
Available Now
In this first class, we will explore the invitation to be present to the experience of heartbreak, pay attention to the painful event, and be open to the idea of growing as a person. 
Class 2 Invitation to accept the experience of heartbreak 
Available Now
In order to recover, it is essential to accept loss as part of our life's path. The period of mourning or grieving is necessary and serves as the ground for transformation. In the second class, we will examine the task of coming to terms with the experience of heartbreak. 
Class 3 Invitation to take responsibility and make conscious decisions 
Available Now
In the third class, we will inquire into the task of taking responsibility for our decisions. We will have to make a conscious decision to transcend where we feel victimized and be open to learning how we can guide ourselves through the recovery process. 
Class 4 Invitation to become aware of your personal experience
Available Now
The fourth class explores the invitation in heartbreak by reflecting upon our personal perception of loss. Just like any other forms of suffering, the pain of heartbreak becomes an opportunity to learn about ourselves and to grow. 
Class 5 Invitation to tend to childhood woundings
Available Now
By paying attention to the wounds we had suffered in the past, we have the opportunity to process the backlog of grief and heal our childhood wounds. This is the topic of the fifth class in this course.
Class 6 Invitation to develop self-compassion 
Available Now
It's often necessary to develop more self-compassion in order to support ourselves empathically during difficult times, just as a good friend would do. Class 6 discusses where you are invited to improve the relationship with yourself.
Class 7 Invitation to come home to the body
Available Now
In this class, we will get into the topic of embodiment and healing of heartbreak. Simply understanding what is happening to us on a rational level is not enough. Physically experiencing emotions is crucial to personal transformation. We can gradually move on if we have tended to our grief and if we have physically experienced the effects of loss. 
Class 8 Invitation for transformation
Available Now
We're called to become who we truly are, as Jung said. This eighth class examines the transformation that is instigated by heartbreak. We must continuously take on the tasks on our path and develop aspects within ourselves we thought were impossible before. Often we are asked to draw on strength with regards to our grief that we did not know we had within us. Once we can allow for loss and chaos, new aspects of our being start to emerge. It gives way to change, and allows transformation to be on its way to us. 
Class 9: Recorded Q&A Session
This Q&A was recorded during our previous course.
Available Now
Class 10 Final Class: sharing, discussion & reflections
This final class offered an opportunity for general Q&A, discussion, and further deepening of our experiences with heartbreak and the invitations it holds for us.
Available Now
By the end of this course you will
Recognize the callings in heartbreak as part of your personal journey.
List the psychological tasks that come with the invitations of a heartbreak experience.
Be able to deal with heartbreak in an experiential and soulful way.
Deepen your engagement with the hidden call for transformation.
Improve your relationships with yourself and others.
Establish a deepened connection with your soul.
Learn how to live with an open-heart and rediscover Eros in your everyday life.
Scholarships
We here at Jung Platform want to make these programs available to anyone. If you would love to participate yet can't pay for the full course, then please send us an email at [email protected] and describe why you feel you qualify for a scholarship, how much you can pay, and what you will do to help the Jung Platform promote this and other programs.
The Jung Platform Guarantee
If once you have started the course, you feel that it may not be for you, you are welcome to cancel at no cost and get a full refund one week after the course starts.