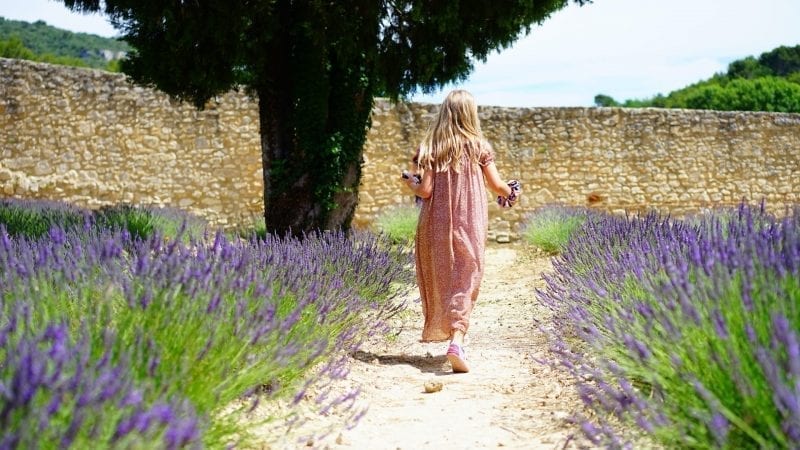 When I ask Robert Romanyshyn why he relocated to a small village in south-west France at the age of 77, his answer comes like an arrow. For love.
'Love of France?' I ask. (As someone in a perpetual state of almost-moving-to-France, I feel a pang of understanding. I think it's called longing.) 
'No,' he replies. 'Love of my wife.'
This must be new love, I think to myself, the dangerous sort. But that train stops sharply in its tracks with his next sentence.
'I asked my English wife, Veronica, to whom I'd been married for 25 years, and who has loved France all her life, whether she would move to France even if I did not go too. And she answered without missing a beat.'
I lean forward in my chair. 'Well?"
'She said Yes!'
We are speaking about his new course, Reflections on Ecology and Soul, a six – class journey to those places where nature, psyche, technology and humans meet. In preparation for our chat I watched some of his interviews with Jung Platform founder, Machiel Klerk. From these I already know I want to speak to this man – with his love of poetry, literature, Nature and Veronica – for a very long time. I've picked only a few conversational gems to share in this blog post.
'So I had to choose between my wife, who is also a Jungian, and my work,' he continues. 'And I chose her. Actually it was a no-brainer. This is not about her love for me, you see. It is the calling of her soul.'
I've often been accused of putting my love for places above people, so I find myself welling up with secret gratitude to Veronica for the fierce simplicity of her honesty, and the spaciousness it allows.
'What does it mean, I ask, the calling of her soul?'
'It's about homecoming,' he explains. 'And an inner homecoming, of course. The resonance one feels with certain places. The harmony between soul and nature that creates a sense of belonging.' 
For Robert Romanyshyn, Emeritus Professor of Clinical Psychology at Pacifica Graduate Institute, this meant giving up his life in Santa Barbara, his roots, and in some respects his identity. But when push came to shove, staying in his same old pattern was not an option. 'Love is not easy,' he laughs. 'It's often what the poet Mark Nepo describes as the irritations that rub into a pearl. In fact, Rilke believed that learning how to love the other is the most difficult work of all, for which all else is only preparation.'  I suggest this would be good fodder for a memoir, an interest of his, and we move on to discuss another passion, how story forms the container for meaning. 
He shares his view that memoir is in fact a re-membering of events, a bit like being in a waking dream. And that when it comes to exploring possible lines of development, the polarities of true and false often fall away. 
'Because stories are like seeds,' he explains. 'And whether it happened or not is not really relevant to psyche, as it is happening now, in the form of the story you are telling now.'
In his experience, soul-making doesn't like dichotomies. It simply offers you the possibility of possibility, a bit like a dream. You don't interpret it in a literal way, but in a way that it enlivens the person's place where they are now in this moment, where they are in their lives. 
'This will be part of the course,' he adds. 'One needs to find a story you can live with. One needs to understand myth, literature, history.'
I too believe that stories shape our understanding of life, and am hungry to find out how he considers literature to be beneficial. 'How do you read, I ask? How do you know if this is a book that has mythical significance for you? How do you know if you've chosen the book, or the book has chosen you?'
'Good question! Jung made an important distinction between the spirit of the times and spirit of the depths. Every event has something flowing beneath it, roots that awaken the soul-meaning via activation of the words. It is important to ask what flows beneath the story you are reading, what significance it has for you and for the world.'
For instance, Robert has always been fascinated with the story of Mary Shelley's Frankenstein. He has written books showing how it is a prescient story of archetypal significance, detailing in the most imaginative way how we have arrived at this chaotic juncture in history. 'That book, that story, is a cultural, historical dream that personifies and gives the archetypal background underneath the spirit of the times we're living in, especially the monster we've created with technology.' 
How does this relate to Covid 19? In the six-part class Robert will discuss (amongst other ways of seeing) how the virus is a global symptom. 'Over the years as a psychotherapist, I've come to understand that a symptom is a tension between something that is too vital to forget and something that is too painful to remember.' 
But what is Covid 19 asking us to remember? What are the conditions we've created to make it possible? I think of all the fires, floods, viruses, it is surely a wake-up call. 
'We need to ask, what does Covid 19 want from us?' he says. 'How do we restore the broken connections with nature, how have we participated in the creation of this world where this is possible?'
I think of an observation from Jung. 'Whenever we touch nature, we get clean. People who have got dirty, through too much civilization take a walk in the woods, or a bath in the sea. Entering the unconscious, entering yourself through dreams, is touching nature from the inside, and this is the same thing; things are put right again.'
As we end our conversation, I reflect back on Robert's decision to move to France, where it is summer, Covid 19 or not. All the boxes from Santa Barbara have recently arrived, the relocation is complete. As I say goodbye to the man who chooses love – with all its grit – I can hear a bird at his window, and I feel light.
Join Robert Romanyshyn, a poetic thinker and storyteller, for his course Reflections on Ecology and Soul. Robert will guide us through dreams, synchronicities and symptoms in our everyday lives to the soul of the world.

Susan Mann
Educational Development Manager
Susan is a writer and a teacher. Her interest in depth psychology comes from a love for mythology, dreams and the imagination, as well as a fascination for the creative possibilities that exist within the shadow.
More Posts by Susan Mann