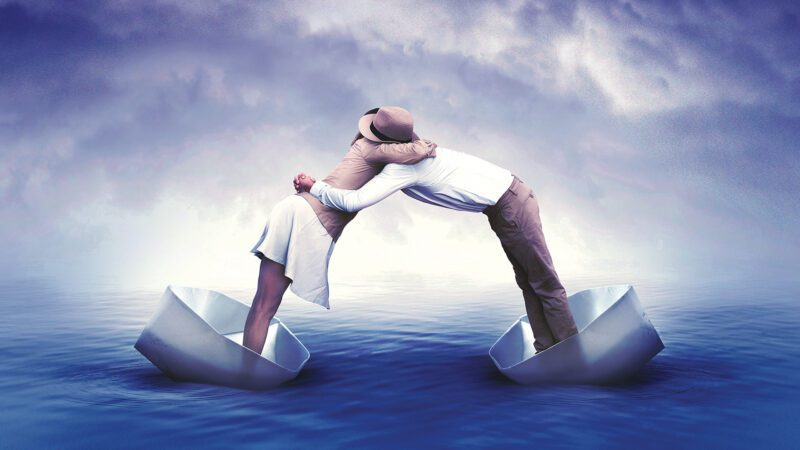 Become more skillful in your intimate relationships
Why is it sometimes hard to love people close to us and why is it relatively easy to make them into our enemies? This has to do with complexes, projections that are a normal part of a relationship.
Relationships require psychological and spiritual skills. This course explores the path of cultivating true love, and what we can do to build and retain trust in close and intimate relationships.
timer
Class Length:
40 min (+ last class 1 hour)
What you will receive
video_library
6 Video & 6 Audio Recordings
account_box
Access to your own Jung Platform account where all the content you've purchased will be stored.
Course Description
Relationships, as a spiritual path, are about transforming personal love into true love, as Polly will explain in this course: "True love is when you bear your heart and bear the other person's heart. It is back and forth with vulnerability. We have an experience of being seen, heard and felt. We speak for ourselves and then we're being heard by another. We need to listen mindfully to the other, remaining curious, develop a capacity to witness and be witnessed."
This course explores love and what we can do to build and retain trust in close and intimate relationships. Polly Young-Eisendrath is a dynamic teacher who will take you through topics such as idealizing, disillusionment, enemy-making dynamics, acknowledging one's limitations, dealing with conflict, engaging in real dialogue, speaking up for oneself, listening mindfully and remaining curious, and accepting ourselves and other(s).
This is an on demand class. The recordings will be placed into your account at once.
This course is ideal if
You want to:
Create an environment in which your love can become True Love.
Reduce the suffering in your own life, and if you want to help others/clients to reduce their suffering.
Understand the drivers behind communication challenges.
Develop your ability to apply mindfulness skills to your daily communication, especially with your loved ones.
Develop equal, reciprocal, and mutual relationships.
Improve your relationship, or help others improve their relationship.
Course Overview
Class 1. Introduction 
Available Now
The introductory class looks at the challenges we face in close relationships. It explores the difficulties that we come across and the underlying dynamics that run the relationships. 
Class 2. True Love
Available Now
The second class addresses the movement from falling in love to the creation of an environment in which your love can become 'true love'. True love is familiar and mysterious. This is also in the nature of spiritual teachings. To get there, we need to move beyond disillusionment. 
Class 3.  Snow Globe of our Subjectivity 
Available Now
This class deals with the transformation of disillusionment into the experience of being genuinely interested in the other person. We are all enclosed in our own subjectivity (what Polly calls a 'snow globe') and that makes it difficult to get along with each other. True Love requires seeing, feeling, and knowing your own 'need for an enemy' in the specifics of your own emotional patterns and narratives. To unpack this, we need to engage in real dialogue with each other. 
Class 4. Real Dialogue: Speaking for Yourself & Listening Mindfully
Available Now
In the fourth class, Polly gets into the skills we need to be able to step back from emotional threat levels and our drive to control the people we love. Polly shares what we can do to build and retain trust in our close and intimate relationships. It requires the skills of speaking for yourself, listening mindfully, and remaining curious. 
Class 5. Real Dialogue: Mindful Witnessing
Available Now
In this fifth class, Polly will offer ways to refine the ability to sustain trust over time, being able to deal with your own subjective reactivity, and remaining curious with your partner and other aspects of your life. The focus of this class is the exploration of the six domains of your 'snow globe' and the secret of love.
Class 6. Last Class (Q&A)
Available Now

In this last class, participants were invited to share their learnings, and engage in a conversation on relationship as a spiritual path, and asked questions around applying the course learnings.
By the end of this course you will
Be able to:
Develop an intimacy based on equality, mutuality, reciprocity
Explain the complexity of seeing/hearing/feeling in the human "snow globe" of self.
Speak, listen, and respond using the skills of Real Dialogue
Break the cycle of repetitive conflicts through the application of mindfulness practices
Scholarships
We here at Jung Platform want to make these programs available to anyone. If you would love to participate yet can't pay for the full course, then please send us an email at [email protected] and describe why you feel you qualify for a scholarship, how much you can pay, and what you will do to help the Jung Platform promote this and other programs.
The Jung Platform Guarantee
If once you have started the course, you feel that it may not be for you, you are welcome to cancel at no cost and get a full refund one week after the course starts.