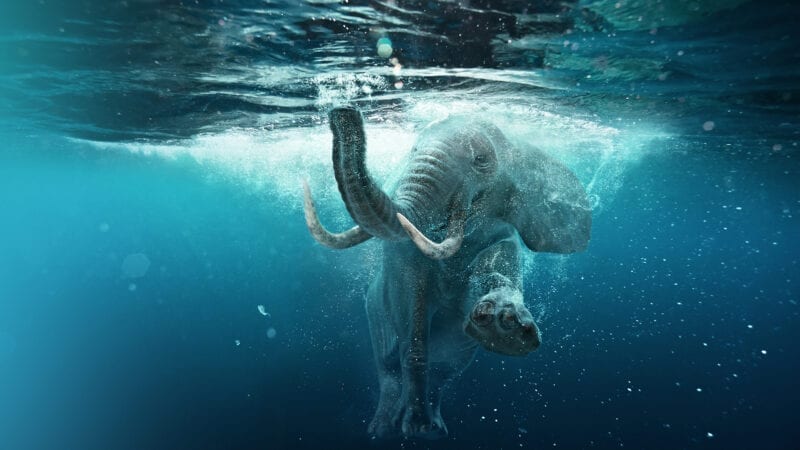 In this course, we explore effective and practical processes for harnessing the healing and creative power of dreams.
This beautifully produced, step-by-step course assists you in relieving pain, reclaiming your purpose, and reaching your soul's potential.

Learn how to engage with dream figures and access your soul's expression in a deep and profound way. Steve Aizenstat provides a content-rich explanation of his Dream Tending method's foundation and tools. Acquire practical exercises for your life that can be used at your leisure. Additionally, the course includes two clinical videos wherein you'll experience Steve Aizenstat working with his clients and their dreams.
What you will receive
headset
4 Video & 4 Audio recordings
account_box
Access to your own Jung Platform account where all the content you've purchased will be stored.
Course Description
For the past forty years, Stephen Aizenstat has helped thousands of people transform depression and physical illness into a catalyst for personal growth, inner peace, and creating a happy life. His dreamwork methodology provides tools for accessing our inner capacity to change and heal. This course includes implementable steps and a dream tending system by which you may experience a more rewarding life and better health. 
You will also learn how to apply the skills of: association, amplification, and animation. These skills will help expand your understanding of dream themes like: falling, flying, losing/finding valuables, death/birth, home, animal totems, a chase, journey's, and many more. The healing potential of dreams for physical and psychological well-being is found within the creative exploration of dream phenomena. 
In addition, dreams can offer insight into evolving your relationships and connecting you to your creative life force. The mysterious intelligence that is present in the dream realm has much to teach us.
This course is ideal if
You want to:
Learn how to begin healing your physical and emotional pain by working with your dreams.
Experiment with different ways to be present with a dream.
Learn how to work with dreams by using the Dream Tending method.
Practice three ways of working with a dream: association, amplification, and animation.
Observe two Dream Tending sessions that demonstrate all the tools you will have learned in the course.
Course Overview
Class 1. Association, Amplification, and Animation
In this class, you will learn how association, amplification, and animation will help you tap into the deeper layers of your dream. Many dream therapists describe the art of association as central to their methods of interpretation. By working with Jung's process of amplification, you will discover the connection between the dream image and universal cultural themes. And furthermore, in Hillman's dream approach you'll learn to go beyond association and amplification, through a new process called animation. In animation, you will learn to look for ways to experience dream images in their living, embodied reality.

Class 2. The Living Image and How to Engage the Dream
When dreams are approached with an agenda to interpret or judge, the living image becomes stagnant, fixed, and eventually dies. At the beginning of any dreamwork, it is crucial to sidestep the ego's desire to rush in, interpret, make meaning, and dominate in an analysis. This class explores how to meet a dream, in the way of the dream. You will learn how to encounter images in an embodied way and take the time to listen to what is happening in your cor­poreal experience. You will prepare yourself to work with living images by getting anchored in the present moment.
Class 3. Case Studies: Working with a Healing Dream and a Flood Dream
In this class, you will have an opportunity to observe the step-by-step process of working with two types of dreams: a healing dream and a food dream. You will see the methods of association, amplification, and animation in practice. You will learn about time markers, their role in dreams, and how to work with them. We also explore asking the question, "could the place of the wound also be the place of healing?" And we examine how it's possible for a dream and psyche to announce possibilities that are coming into your life. 
Class 4: Final Class – Sharing, Discussion & Reflections
Our final class reflects on all the tools and exercises that we've learned throughout this course. We emphasize the importance of being patient and consistent with exploring our dreams. This class was for general Q&A, discussion, and furthering a deeper understanding of our dreamwork. You'll learn how to integrate these tools into your dreamwork and your daily life.
By the end of this course you will
Know how to engage with a dream and stay present with it.
Understand how the place of the wound could be the place of healing.
Be able to distinguish and use three main skills for working with dreams: association, amplification, and animation.
Discover how a dream could offer a guiding light for moving forward.
Scholarships
We here at Jung Platform want to make these programs available to anyone. If you would love to participate yet can't pay for the full course, then please send us an email at [email protected] and describe why you feel you qualify for a scholarship, how much you can pay, and what you will do to help the Jung Platform promote this and other programs.
The Jung Platform Guarantee
If once you have started the course, you feel that it may not be for you, you are welcome to cancel at no cost and get a full refund one week after the course starts.