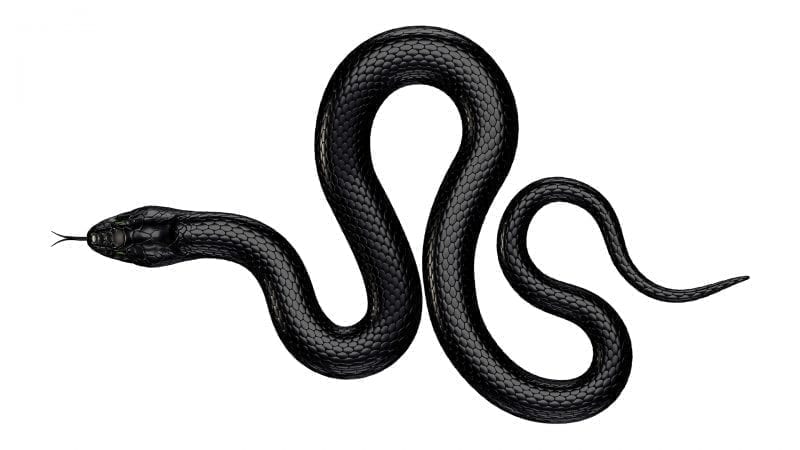 As expected, the pandemic has brought with it heightened anxiety levels. This has resulted in a sharp increase in nightmares and anxiety dreams. Left unattended these dreams can leave the dreamer feeling uneasy and fearful. Yet, equipped with the right skills and insights, these dreams can serve a positive purpose, guiding the dreamer towards healing and wholeness.
This course has been created with a view to helping people grapple with nightmares and anxiety dreams. It is intended for anyone who has a nightmare or anxiety dream and wants to deal with that. It will also be beneficial for therapists who work with their patients' nightmares.
What you will receive
video_library
Video & Audio recordings of each class
account_box
Access to your own Jung Platform account where all the content you've purchased will be stored.
Course Description
In turbulent times like these, there is an upswing of nightmares and anxiety dreams. Often these serve to awaken a person, literally and metaphorically, guiding them towards transforming their situation. Such nightmares can become constructive when understood properly. Whether you are having more anxiety dreams due to this time of Coronavirus, or struggle with nightmares in general, this course will help you cope better.
The Jung Platform has invited three world-renowned experts in this field to equip participants with perspectives and practical tools. These include the following:
Understanding what nightmares and anxiety dreams are, and what purpose they serve in the psyche. Practical skills for approaching nightmares and how to metabolize them. When to get help for nightmares. How you can help children who suffer from nightmares. 

How to differentiate between different types of nightmares. Nightmares and PTSD. How to treat your own nightmares with dream incubation. Insights gleaned from a survey of pandemic dreams.

Lucid dreaming and nightmares. Practical exercises to become lucid. Perspectives and techniques to help peoples' worst nightmares transform into spiritual experiences.
This course is ideal if
You wish to understand your nightmares or anxiety dreams better 
You are a therapist or coach guiding patients suffering from nightmares
You are interested in lucid dreaming and the spiritual possibilities within your dreams
You are a parent whose child is having nightmares.
Course Overview
Class 1. Leslie Ellis – There Are No Bad Dreams: Surprising Truths About Nightmares
Jung believed that dreams understood and worked on, can lead to greater wholeness. Yet nightmares can present a challenge to this belief. In this class, Dr. Leslie Ellis will explain the two categories of nightmares: regular nightmares (idiopathic) and post-traumatic nightmares. Via living examples, she will show how typical nightmares are often powerful metaphors that can lead to transformation. She will then talk about the more troubling traumatic nightmares and their complicated path toward wholeness. She will also offer some constructive ideas, from an embodied-experiential perspective, about what you can do to safely engage with disturbing dream material.
---
Class 2. Deirdre Barrett – How to use dream incubation to work with nightmares and anxiety dreams in the time of COVID- 19
This class will present the results of a large survey on dreams about the pandemic. It will review the metaphors with which the disease is represented and what they say about our fears. This will be helpful to learn more about the metaphorical nature of dreams. 
Dreams of secondary effects of the pandemic: such as sheltering at home, job furloughs, home-schooling, and financial woes will also be discussed. Health care providers are having classic trauma-related nightmares while those sickest with the virus have especially bizarre fever dreams. Though most of the dreams are negative, there are hopeful dreams, too. Themes of a cure, and of positive changes for the post-pandemic future—both in individual lives and for the planet – are reflected in powerful imagery. Deidre Barrett will conclude by describing techniques to aid people who are troubled by repetitive anxiety dreams.
---
Class 3. Clare Johnson – Transformative Lucid Dreaming: Nightmares as Healing and Spiritual Gifts
Nightmares have incredible transformative energy.
When we engage lucidly with our nightmares, we can release fear, integrate shadow aspects of ourselves, gain profound emotional and spiritual insights and effectuate deep healing. In a lucid dream, we know that we are dreaming while we are dreaming. This gives us the marvelous possibility of engaging consciously with our deepest inner imagery as it unfolds.
But we don't have to be master lucid dreamers to transform nightmares. Through compelling examples, Dr. Clare Johnson explores how both lucid dreaming and Lucid Dreamplay – engaging imaginatively with a dream while awake – can transform nightmares into healing and spiritual gifts.  
By the end of this course you will
Be better equipped to deal with anxiety dreams and nightmares. You will understand the properties of the two kinds of nightmares, and how to constructively engage with each type. 
Understand what kinds of things to look for in nightmare content that marks a progression toward trauma recovery and wholeness.
Understand the dominant metaphors of CIVOD-19 dreams. Learn simple techniques for dealing with repetitive anxiety dreams.
Enjoy deeper insight into the potential of lucid dreaming as a healing tool. Experience useful waking practices for engaging with nightmares. Understand how the Lucid Imaging Nightmare Solution can be used as an empowering response to distressing dreams, as well as learn practical tips for feeling safe and protected when doing nightmare work. Discover how nightmares can be catalysts for healing and spiritual growth.
Scholarships
We here at Jung Platform want to make these programs available to anyone. If you would love to participate yet can't pay for the full course, then please send us an email at [email protected] and describe why you feel you qualify for a scholarship, how much you can pay, and what you will do to help the Jung Platform promote this and other programs.
The Jung Platform Guarantee
If once you have started the course, you feel that it may not be for you, you are welcome to cancel at no cost and get a full refund one week after the course starts.