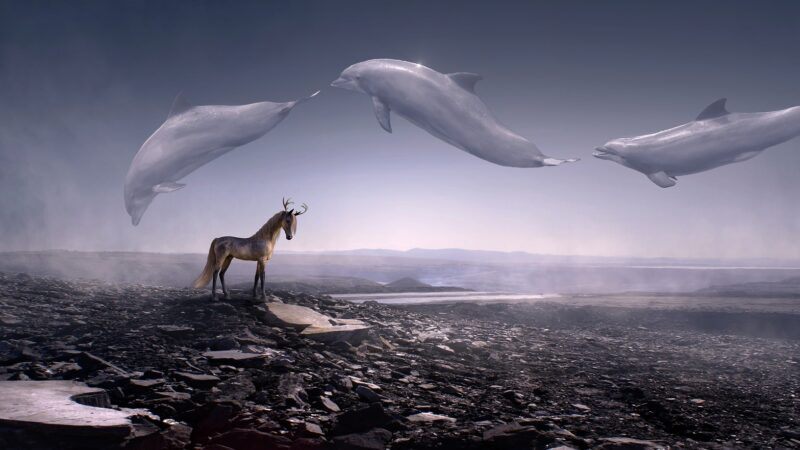 Imagine you have just awakened from a delicious dream. Before you get up and start your day, might you be tempted to linger in the dreamscape a little longer? This may be exactly what the dream is asking of you – to savor the embodied experience the dream brings as it envelopes you in the felt sense of its world. 
Eugene Gendlin coined the term 'felt sense' to describe a specific embodied way of knowing (called focusing) that comes before words and contains more information than we can immediately articulate. If we attend to this felt sense, it continues to open, much like the images in a dream. Focusing and dreamwork have many things in common, and because of this, they work powerfully when combined. Both operate on the murky edge between what is known, and what is not yet conscious. 
Gendlin said that attending to our dreams is a natural way to learn focusing because every dream brings with it a ready-made felt sense. He said the entire point of working with dreams is to embody the new and helpful energy contained in them. In other words, our dreams are not a puzzle to be solved, but rather an imaginal world that we can immerse in to experience new ways forward in our lives. 
Both a philosopher and psychologist, Gendlin developed the philosophy of the implicit, a new and highly democratic way of understanding inner process. He said that we humans are meant to live forward from our unique embodied experience, and can always attend inwardly to discover for ourselves what is needed in any given moment. Focusing is a doorway to this implicit way of knowing, and dreams are a reliable way to open that door. 
Gendlin's philosophy led to two unique contributions to the practice of working with dreams: finding the help, and bias control. Finding help is a process of embodying the new life-forward energy carried in the dream. And bias control is a way of engaging with the least-liked elements in the dream as a way to counter our tendency to view the dream in terms of what we already know. Both are aligned with Gendlin's philosophy because they allow a dream to bring a fresh way forward from where we may be stuck or stymied. 
Zebra-striped Shoes Dream
By way of example, let me try this with my simple dream image from last night: a pair of zebra-striped shoes sitting on a rocky desert landscape, placed at a jaunty angle as if they are about to dance off on their own. As a focuser, my job is not to figure out the meaning of these shoes or even delve into my associations, but rather to feel my way into them. They are shaped like stylish dress shoes from an earlier era, and the stripes are black and brown, not the black and white typical of zebra. I sense inside for the best way to feel into this image, and simply imagine what it would be like to be standing in those shoes. 
A felt sense begins to form. Fun, playful but also solid and sure-footed. I can stand securely in these shoes, and yet I am not taking myself too seriously. I'm at the edge of a rocky desert canyon, there is no way forward, and the shoes are not really appropriate to the landscape. Something comes about beauty, simply for its own sake. The words: enjoy it… it doesn't have to serve any other purpose. A sense of relief comes with this idea, an easing that marks a felt shift in focusing. It's a sure sign that I'm on to something. I want to find a pair of shoes just like these and let their playful, beautiful spirit carry me through my day. 
If I want to try bias control, I might turn toward the arid, rocky landscape. It is far less inviting than the shoes. Almost immediately, I need to stifle an inward laugh as the words from a song come to me: the desert is an ocean with its life underground and the perfect disguise above. I sense into the life underground: what a perfect metaphor for this very process. A lovely mini-sample of how to use Gendlin's focusing to embody a dream image and welcome what it brings. 
Join Dr. Leslie Ellis, expert in focusing & dreamwork, as she shows you how to sense into your dreams and find help in them. Leslie reveals, one step at a time, the great power of this gentle way of feeling into a dream, and through it, your own life. Witness how life changing it can be to sense inward, find what's present and that "something new" that wants to come forward: enroll here!

Leslie Ellis
Dr. Leslie Ellis, PhD, is an author, teacher, speaker and clinical dreamworker. Her book, A Clinician's Guide to Dream Therapy (Routledge, 2019) offers therapists a primer in modern, experiential dreamwork.
More Posts by Leslie Ellis