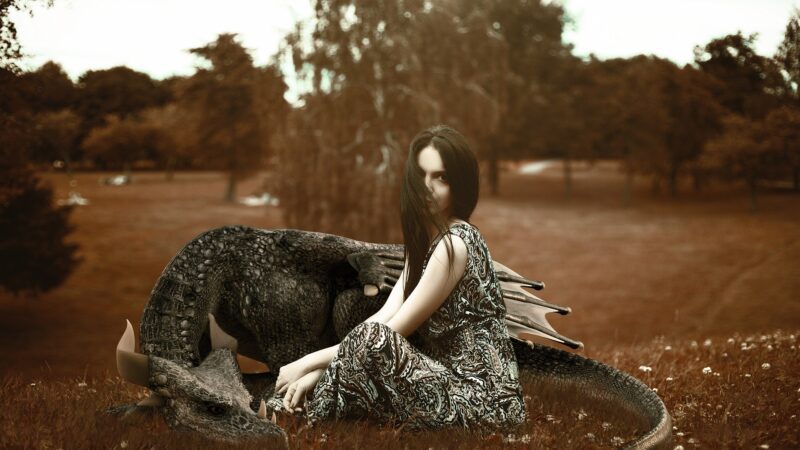 What does 'living mythically' mean? 
It's not (sadly, for my inner 12-year-old who has delusions of epic grandeur) seeing ourselves as mythic beings. 
Instead, it's an opening into a process. If we learn how to gaze into myth, into metaphors, into archetypal ideas, we can glean extraordinarily rich insights about our own lives and the world around us.
Myths are something of a Rorschach test: you can find what you're looking for in any myth. That's actually why they endure, I think, because they hold so much. As we engage with the 'meta-ness' of mythology, its collectiveness, non-binary nature, and scale beyond our individual lives, myth becomes an ongoing invitation into the process of looking deeply. 
If  you tell a mythic story, hear it, taste it, revel in it, it will reveal what it is about for you in that particular moment. Every time you brush up against a myth, a metaphor, an archetype, it will tell you something different.
In this way, myths are rather like oracles. Like a grandiose magic eight ball. Each time you ask it a question, it will give you a different answer. Or it will give you an insight that has different meaning for you in that particular moment than it would at any other moment. And more often than not, that insight invites the next set of questions: like oracles, myths are masters at avoiding direct answers. 
"Called or uncalled, the god is always present."
C.G. Jung had this inscribed in Latin into the stone lintel over his doorway. He got it from a quote from the Renaissance scholar Desiderus Erasmus, who was telling the story of how the Oracle of Delphi responded to the Spartan's question if they should attack Athens. 
This is so true of myth. Called or uncalled, myth is always present. Myth is everywhere we look – we just need to figure out how to see it.
But the next move that Jung makes in response to this idea is just as important. He says, "yes, the god is here, but in what form and to what purpose?"
Yes! We don't ever know what form the god (or the image, or the metaphor) is going to take when we call it – or when we notice it sitting in the room with us. That's what's so powerful about it. We have to take it as it comes, and then ask the questions. What is its form? What is its purpose, this time around?
When we can ask those questions, myth begins to open up our imagination. That's when myth starts to matter – both literally and metaphorically. And it's when we begin to understand living mythically, and how powerful that can be.
Join Leigh Melander, PhD in Cultural Mythology and Psychology, for a lively spin through the many ways of looking at and through myth. Her interactive resource packet will get you started on where to find the mythic in your life and includes exercises on how to tend it.Whatever your story, whatever the myth, learning how to look through the mythic lens will help you live with your questions rather than jump to answers. Enroll here!

Leigh Melander
Leigh Melander, Ph.D. has a doctorate in cultural mythology and psychology from Pacifica Graduate Institute, and has a background in writing and the performing arts, marketing, and strengthening communities nationally and internationally.
More Posts by Leigh Melander