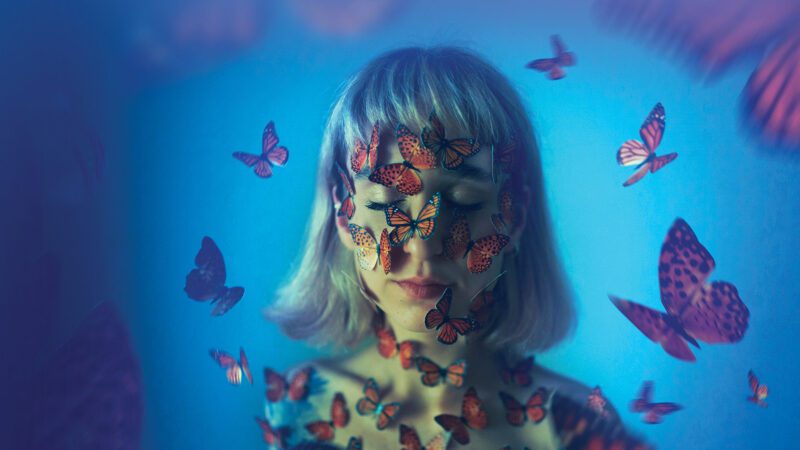 An invocation to feel into your sovereignty, purpose and love. 
This intimate course consists of 3 remastered classes by Jean Shinoda Bolen, Jungian analyst and author of "Goddesses in Everywoman" and "Gods in Everyman".  
These talks cover the topics of remembering the parts of you that got cut off on your way to success, valuing your intactness below the blows you've suffered, and seeing how you've been shaped both by societal expectations and inner archetypal figures. Jean invites us to get close to Hestia's fire in the sacred circle of relationship. She urges us to ask ourselves Hecate's question: "What did I come here for?" and with Artemis and Atalanta, to go for it.
Commit to doing your soul's assignment in this life. Step toward it with Jean.
What you will receive
video_library
3 Video & Audio recordings
book
PDF Glossary - Path of the Soul
account_box
Access to your own Jung Platform account where all the content you've purchased will be stored.
Course Description
Jean Shinoda Bolen is famous for her landmark books that relate personal psychology to the gods and goddesses of Greek mythology. In these 3 remastered lectures, Jean weaves deeply personal stories with ancient myths to help us see what's really important to us: our connection to the truth of our own soul and to other people. 
In her warm, conversational way Jean illustrates how ego, complex, myth and personal choice play out in our individual lives. She offers us a field guide to some of the most common postures we fall into unconsciously. Jean shares parts of the myths of Procrustes, Atalanta, Hera, Hestia, Inanna and Hecate. These stories speak of being cut up and still being intact, of sovereignty and commitment. They hold clues about how to find our own autonomy, creativity and capacity for relationship. We learn that when our old self is dead we need to visit the underworld, for that is the place of resurrection and return.
Jean both lets us be where we are and sends us on our way. She says that if your life is dry, maybe you need to let go of what's old and grab something new. She holds the question to us: What are you going to do with your creativity and your truth?
These lectures were originally presented at the C.G. Jung Society of St. Louis and have been remastered by Jung Platform. 
The lectures are available now.
This course is ideal if
You're looking for support or renewal in a period of dryness or loss.
You want to explore some behavioral patterns and life issues through the lens of ancient Greek myths.
You want calm reassurance and firm encouragement to live your own life.
You are a therapist interested in metaphors for your professional role and basic human dilemmas.
You are wondering about other peoples' connections with loved ones who've died.
Course Overview
Part One: Heart connections 
Jean touches several topics in this opening lecture. She begins with the power of Hera's jealousy to possess us. The goddess Hestia shows us the importance of tending the fire of relationship. Every significant relationship we're in is either a circle of mutual interest or a hierarchy of one person over the other. The story of Procrustes´ bed illustrates how we spend much of our lives adapting, meeting other peoples' expectations.
At some point that doesn't work anymore. We realize we need to make a commitment to our own soul. This isn't easy. The place of creative tension is where we're drawn to do something and also held back. The struggle itself  is of value. Sometimes our unchosen hardships turn out to be the lessons that give our life meaning. In this context Jean shares her experience of her son's lifelong illness and her continued connection with him after his death.
Part Two: Crossroads and the Underworld 
In this class Jean talks about Hecate, the goddess of the cross roads. Hecate sees the path we've come down and she sees the options before us. Jean gives the example of prominent doctors who chose to present evidence of reincarnation though they knew it would damage their careers. Jean sees therapists in Hecate's role as they help clients hold their experience, let go of the old and claim what they know is true. Jean tells the Sumerian story of Inanna's descent through 7 gates to the world of the dead. Inanna's story illustrates how we must shed old personas and recover what we've cut off from ourselves. 
Part Three: Sowing Circles 
Jean shares her "Millionth Circle" work creating groups of people who care about each other (see glossary) .These circles become vital supports for personal and sacred connections. Jean tells the story of the goddess Atalanta, an indomitable and powerful virgin. Atalanta has a footrace with a suitor who distracts her with 3 golden apples. The apples represent questions every strong woman must consider. Working on ourselves with these questions impacts the whole net of humanity.
By the end of this course you will
Recognize some archetypal patterns in your behavior and feelings and in the people around you.
Understand that we all disown parts of ourselves to be accepted and successful.
Know stories of death, dismemberment and a return to a life more whole.
Appreciate the importance of a circle of caring friends.
Be inspired to take up your own assignment and sing your own song.
Scholarships
We here at Jung Platform want to make these programs available to anyone. If you would love to participate yet can't pay for the full course, then please send us an email at [email protected] and describe why you feel you qualify for a scholarship, how much you can pay, and what you will do to help the Jung Platform promote this and other programs.
The Jung Platform Guarantee
If once you have started the course, you feel that it may not be for you, you are welcome to cancel at no cost and get a full refund one week after the course starts.