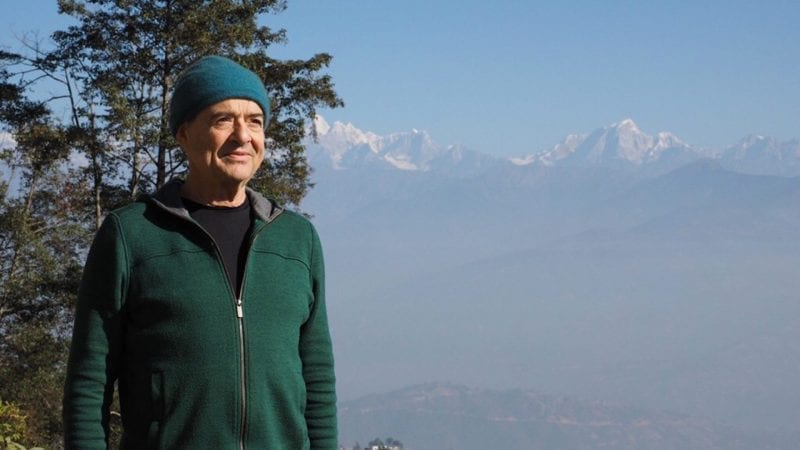 This article is Part 1 in The Grey Global Nomad series
I stare at Mount Everest through binoculars. At first I'd viewed the mountain from the air in a fly-by on a special plane carrying a few dozen other tourists. The Himalayas were right next to me looking like stone combs or craggy Alps on steroids growing daily. The next day in Nagarkot sitting on the deck of a comfortable hotel called Mystic Mountain perfectly situated a few hours from Kathmandu along a Swiss cheesy pothole road, driven there by a capable taxi driver, I luxuriate in icy sunrise over the multiple Hemal mountain chain I've always mispronounced as Himalay-as. Our Nepalese driver corrects me: Hi-mah-lah-yahs, with emphasis on mah.
This is as close as I'll ever come, not being a climber and averse to extreme physical hardship. I'd die trying to climb that rock! This leads me to all manners of reflection about myself. I've never voluntarily put my life in physical danger, not counting every time I get into my car or cross a street in the city. There is nothing physically extreme to me. I have sky-dived in tandem, shackled to an experienced instructor, gone scuba diving with sharks in a place where they filmed James Bond movies because the sharks there don't attack humans, went walk-about in the Australian Outback close enough to a sheep shearer's cabin where I could prepare dinner at night: I've enjoyed my adventures from the relative safety of a walking armchair.
My so-called inner exploits are a different matter altogether. On that account I've gone wild traveling multiple worlds at the same time, frequently finding myself downside up in weird unknown realms without guide posts going down vortices with relish like Alice down the rabbit hole. But here I sit with my superlative binoculars looking at the great mountain climbed first when I was 5 years old and the names Edmund Hillary and Tiger Tenzing were on everyone's lips, like Charles Lindbergh's had been a generation before and Neil Armstrong's would be an epoch after. That mountain had been in my heart as the highest achievement possible and I was close but not there. Almost — but no cigar. I'm staring at what I'm not, nor shall ever be.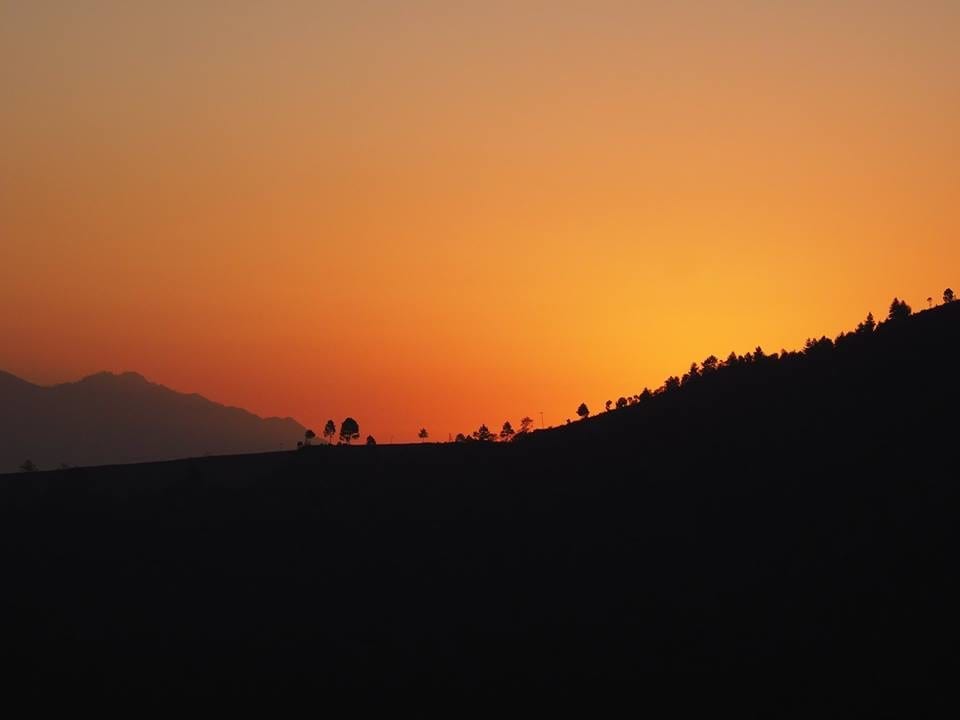 Instead of going with my natural melancholy it makes me pensive and reminds me of the tale of Rabbi Zusha who said: when I meet my Lord He won't ask me why were you not Abraham. He will ask me why were you not Zusha. And yet … I know my shortcomings. By now they're baked into me; some genes got turned on and some didn't. When I was little I thought that if I were to live by myself on an uninhabited island with all the time in the world I could create everything from scratch. Now I know that I would waste most of my days. These fallow periods would create my coastline as much as my productive moments. I can be down on myself and call me lazy, a man on a deck chair with binoculars staring at where other men have actually gone, or see that this is my particular landscape of mountains and pitfalls. My inertia shaped me as much as my sudden bursts of unrestrained activity. There is plenty of lead in my ore. Alchemists say that it takes many pounds of lead to make an ounce of reflective silver. I shall never be one of mountain tops, a sadhu standing on one leg for a decade to get closer to his god. I'm a deck chair man all the way, lazy to the bone. And yet…
When I turned fifty I realized two things: for one, at this moment I'm the youngest I will ever be. And I had a vision. I'm on my deathbed; I had been there before when I was 21 and lying in the hospital dying for unknown reasons. I was saved then. But this time it is the real thing. I have just a few more hours to live. I'm pleading with Destiny to please give me one more day, just one more day, please! And this is that day, my bonus.

Robert Bosnak
Robert Bosnak, PsyA, is a Jungian psychoanalyst who graduated from the C.G. Jung Institute in Zurich in 1977. He pioneered the Embodied Imagination method, and his current interest is focused on exploring Embodied Intelligence (MQ). Robert Bosnak is a Core Faculty Member at Jung Platform.
More Posts by Robert Bosnak