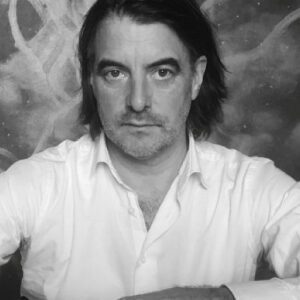 Alexander von Schlieffen
Alexander von Schlieffen started studying astrology in 1991, after having been deeply impressed by the writings of the astrologer Thomas Ring. In 1996 he passed the examination of the Astrological Association of Germany (DAV) with excellence and became a teacher at the Astrology Center of Cologne. In the following years he lectured for various Astrology Institutes all over Europe. From 2001 – 2012 he was a regular tutor at the world renowned "Center for Psychological Astrology" (CPA) that was founded by Liz Greene and Howard Sasportas. Liz Greene mentored Alexander in astrology and published his first book "When chimpanzees dream astrology" in 2004. 
Alexander has been invited to Astrology conferences worldwide, such as the UK, Poland, South Africa and many more countries. He had his own Astrology show on TV and has written for several magazines, such as "Vanity Fair" and many others.
Alexander also studied painting at the Art academies in Vienna and Düsseldorf. His teachers were Gerhard Richter and AR Penck. His work has been exhibited all over Europe and he has done numerous commissions such as wall paintings and portraits. He is also a jazz musician. 
Courses and Lectures
by Alexander von Schlieffen