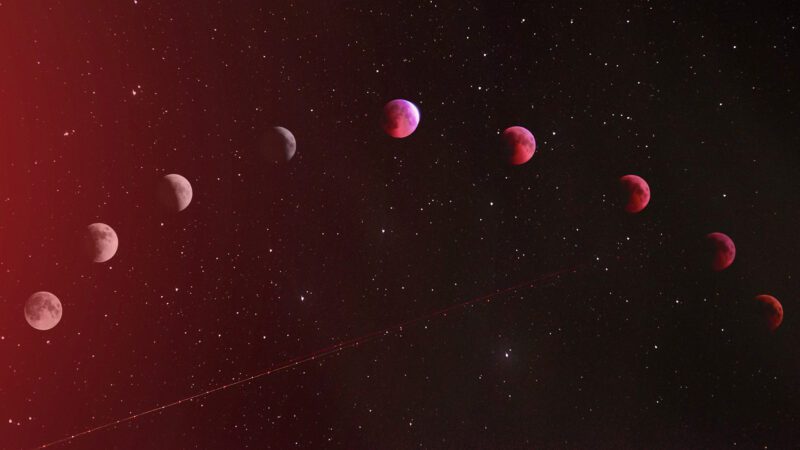 Find yourself through the planets and walk your path with stars.  
Archetypal Astrology holds many keys to who we are and what our purpose is. Master astrologer Alexander von Schlieffen brings these cosmic keys close enough to touch. In this stirring course Alexander makes our freedom within the order of the planets shine. He invites us to explore the stars, planets and houses of our chart as archetypes of life, soul and the cosmos.
Learn how to read the astrological x-ray of the real you and what you're doing here. Feel the joy of discovering who you are with Alexander.
date_range
Live Dates
Thursdays
September 1, 8, 22, 29 (NO CLASS September 15), 2022
October 13, 20, 27 (NO CLASS October 6), 2022
November 3, 10, 2022
access_time
Live Times
8 am PT / 11am ET / 5pm Central European Time
What you will receive
video_library
9 Video & 9 Audio recordings
account_box
Access to your own Jung Platform account where all the content you've purchased will be stored.
Course Description
We all want to have a guiding star in our lives. We want to feel that life is meaningful and our own life is, too. We want to be who we really are. We want to know what our purpose here is and to live from it. 
Our astrological birth chart holds keys to all of these issues.Yet to many of us a birth chart can look strange and intimidating.  In this compelling course master astrologer Alexander von Schlieffen opens up the language of astrology. With the joy of an artist he makes music of its symbols. He shows us how our personal chart is the key to creating within constraints.
Alexander grounds his astrology in an archetypal reading of planets, stars and charts. He helps us see a birth chart as a pattern of deep images that form the template of our personality. The place, day and time of our birth determine the color and concerns of the cosmic archetypes that shape us.  For example, the Sun expresses archetypal forms of the King, leadership and the father. The Moon expresses the archetypal energies of the Queen, feelings and the Mother. Saturn marks where we need discipline on the path of individuation.
Over the course of 9 live classes Alexander will explain the basics of archetypal astrology. You'll learn about the attributes of the 9 planets and how they appear differently in the 12 houses of a birth chart.  You'll learn how the houses fall into 4 quadrants that relate to the seasons of your life. 
Alexander will discuss the importance of the ascendent sign and how it relates to our life's purpose. You'll also learn about nodes; places in the chart that reveal karmic issues and what we need to learn.
Join Alexander in this joyful encounter with freedom and fate.
This course is ideal if
You want to:
Identify the gifts and challenges you were born with
Explore how the Jungian path of individuation -process of psychological growth- and other psychological archetypes are expressed in the symbols of astrology
Explore what your birth chart says about your purpose
(Re)discover the joy and freshness of astrology
This course is for those already familiar with astrology as well as those that are new to astrology. Alexander will explain the basics about the elements of a birth chart. He will go beyond simplistic correspondences and approach the heart of astrological movements and meanings from an archetypal perspective.
Course Overview
Class 1. Introduction and Quadrant One
In this class Alexander introduces the language of astrology. You'll learn about the four quadrants of the chart and how they are the foundation of a profound understanding of the Zodiac.
Quadrant One is about our vital energy, the physical body and our survival functions and tools. The missing element in this quadrant is water, because water undermines the survival of the individual.
Class 2. Quadrant Two
Quadrant Two describes the nature of our family and its influence on the development of our personality as a member of a tribe. The missing element in this quadrant is air. Air is the element that provides distance. We see in quadrant two that we hardly ever have intellectual distance to the people that we are emotionally identified with.
Class 3. Quadrant Three 
Quadrant Three shows how we relate to others, who we are looking for, what we expect from "the other" and how we commit ourselves to any type of relationship. The missing element in this quadrant is earth. Earth implies attachment and binding. The conflict between love and possession manifests in this quadrant. 
Class 4. Quadrant Four
Quadrant Four unveils our relationship to the outer world, the society and life on a global or a universal level. The missing element in this quadrant is fire. Fire represents our personal drive. It is missing in this quadrant because it is about the collective and world matters and not our personal willpower.
Class 5.The Ascendent and what it means and the planet Mars
The ascendant reveals our life purpose and the reason why we were born. The ruler of the ascendant is the most important planet in the chart because it shows where and how we want to manifest our life purpose.
Class 6. Sun, Moon, Mercury 
These are three of five personal planets. They symbolize the nature of our personality, the way we feel, and our intelligence.
Class 7. Venus, Pluto, Jupiter
These three planets reveal how we act in a relationship. Venus symbolizes our love ideal, Pluto shows if or how we commit ourselves and Jupiter symbolizes the optimism that keeps the doors open for new perspectives in a relationship.
Class 8. Saturn, Uranus, Neptune
These transpersonal planets that reveal our relationship to society, the world and the cosmos. Saturn symbolizes our ability to be a responsible personality. Uranus is the networker and gamechanger in the zodiac, Neptune veils and unveils hidden realities.   
Class 9. Nodes
Nodes are about past and potential future life experiences. You can believe in Karma or not, an alternative interpretation to the nodes would be via epigenetics.
The South node shows our comfort zone, what we could consider gifts from previous lives. The North Node is your calling into unknown but deeply enriching experiences.
By the end of this course you will
be able to:
Understand the basic language of archetypal astrology
Know how to find the most important features of a birth chart
Recognize the archetypal influences and images in astrology and how they manifest in a birth chart
Identify points and elements in a chart that indicate individual purpose, family influence and landmarks on the path of individuation
Scholarships
We here at Jung Platform want to make these programs available to anyone. If you would love to participate yet can't pay for the full course, then please send us an email at [email protected] and describe why you feel you qualify for a scholarship, how much you can pay, and what you will do to help the Jung Platform promote this and other programs.
The Jung Platform Guarantee
If once you have started the course, you feel that it may not be for you, you are welcome to cancel at no cost and get a full refund one week after the course starts.