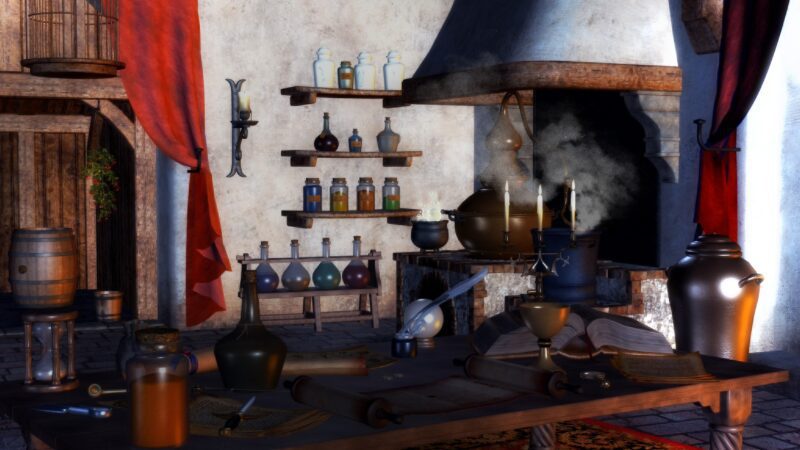 Many people have asked me over the years why I always keep returning to alchemy. What is it about alchemy that fascinates me so much that I have been studying it for 50 years now? 
Whenever I am faced with life's unsolvable problems I go to alchemy, in the way Freud said somewhere that he would always return to dreams when in a conundrum.
Alchemy is a product from the last period in Western intellectual history when the search for knowledge centered around experience. Alchemy is about the way we experience matter, the way matter appears to us. In the late 16th century we became ever more interested in what there was out there beyond our experience. How do the planets actually move even if we didn't observe them? We moved away from the primacy of the experience from moment to moment to the search for general Laws, eventually codified in Newton's calculus.
Alchemy is the study of the way matter appears to us. When we ask 'what is the matter?' we ask an alchemical question, we ask about your experience of matters at hand.
These days a lot is the matter. I don't have to tell you that we are going through cataclysms the likes of which most of us have never experienced before.
In the Rosarium Philosophorum text on which I shall focus during the next Jungplatform course, the Philosophers (which is how alchemists referred to themselves,) ask how you extract life's sparks from the material around. How can material be revived? Where at the roots of the matter at hand is there enough juice to spread back out into the world once again after a period of involuntary contraction? Matter appears to have shrunk and hardened. It needs to flow again. That flow the alchemist called argentum vivum 'live silver' translated as quicksilver or mercury. They say the prima materia of which all metals are made is living flux. Everything originally flows but then it gets encrusted. The Philosophers exhort us to dissolve the crust. 
Since December 2019 the world has contracted in fear. There have been several attitudes to this fear. Some reacted with bravura and went forward into danger, proudly putting themselves and everyone else at risk; others holed up and never came out again. 
Alchemists would shun both of these attitudes. The Philosophers would ask where are sparks in the matter at hand that may inspire us to cook ourselves back into flux. Which matter is life-giving and which is deadening? 
Enlivening may come from projects, from the way you project yourself into the future. Frequently external willpower alone cannot generate enough juice to further life. External willpower compares to raw sulphur and alchemists say that raw sulphur has no place in the project. Sulphur gives color to life. It creates excitement. Yet it isn't found directly in nature, they say. Natural sulphur just burns things up like drugs do. Like fentanyl, and then 90.000 people a year die from it in the US alone. It takes labor to extract sulphur from metals that are valuable already, like silver and gold. In valuable matters sulphur has already been digested. They call this work to enhance value 'opus', same root as operator. They see life as an operation. How do we operate in this world to create more value and refinement? How do we gather sparks of life from the valuable material we work with?
There are lots of jobs out there. There are many people who previously had those kinds of jobs but don't want them anymore. They don't know what they want but they know what they don't. Covid has given them time of troubled introversion to figure out what they want to do with their lives and what their priorities are. They know what is valuable to them and they want to live and work accordingly. They want to move from a life that was a glorified holding pattern into a life of value that is going somewhere.
I want to extract tools from alchemy that we can use to operate valuable life as if it were heavy machinery while at the same time staying light on our feet like quicksilver. I want to explore alchemy for ways that can distinguish valuable projects that give energy from valuable projects that take it away. Whether something is meaningful is not the only criterion. There are very meaningful projects that are not life-giving. This is because they are wrong for this very moment. The moment matters. I want to explore this spirit of the moment. How does it work? What is right for now? For this I will explore the faculty of physical intuition that is equally important to alchemists as to physicists. How can identification with material with our whole body steer us towards enhanced solutions? I will ask alchemists and physicists like Richard Feynman.
Our generation, by which I here mean everyone alive right now, is having our moment. We have been temporarily removed from the top spot in the food chain. We are now the food of micro-organisms that devour us. Some of us, the lucky ones, are beginning to emerge from this. I want to question alchemy about emergence. The Philosophers talk about how the sparks of inspiration can be extracted from of their encrusted state into a new life flow. And they are very technical about it. They are full of techniques. 
So if you're interested in techniques for how to come back to life again after this period of contraction, let me know and join me. I will let those eminently practical Philosophers of old lead the way.
In the Rosarium Philosophorum text on which I shall focus during the next Jungplatform course, the Philosophers (which is how alchemists referred to themselves,) ask how you extract life's sparks from the material around. Enjoy Jungian analyst Robert Bosnak course From Surviving to Thriving. 

Robert Bosnak
Robert Bosnak, PsyA, is a Jungian psychoanalyst who graduated from the C.G. Jung Institute in Zurich in 1977. He pioneered the Embodied Imagination method, and his current interest is focused on exploring Embodied Intelligence (MQ). Robert Bosnak is a Core Faculty Member at Jung Platform.
More Posts by Robert Bosnak
Comments are closed
Comments are closed.