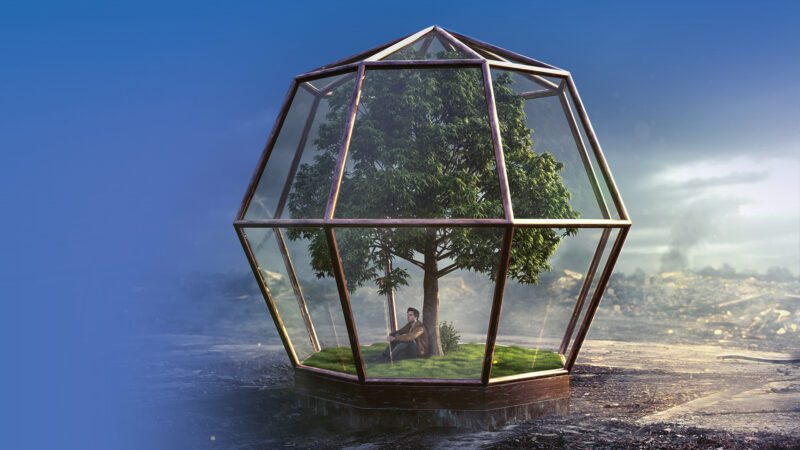 Spirituality as a resource for your journey of individuation.
The course will help you to develop a spirituality that is unique to you and your own personal journey, allowing you to expand your consciousness and become more open to experiences of the transcendent or divine. 
This audio course explores the four aspects of a mature PsychoSpiritual worldview and how these can guide us in our journey to connect more deeply to the divine within us—what Carl Jung called the Self. Through deepening this relationship with the Self, we become able to live more authentically and act as our own authority. 
Note! This program is being offered by the Jung Center of Houston and the Jung Platform. The original recording of these lectures took place at the Jung Center. The recordings have been remastered.
Course Preview
What you will receive
account_box
Access to your own Jung Platform account where all the content you've purchased will be stored.
Course Description
To have a healthy PsychoSpiritual worldview is to become more conscious of ourselves, others, and the transcendent. Spirituality offers a resource for this expansion of consciousness as we walk the path of individuation. 
Through an individual, spiritual process of connecting with the imago dei, or image of God within us, which Jung called the Self, we activate our ability to live a more authentic life and become our own authority. We become more able to offer grace and compassion to ourselves and others, and experience the transcendent in our everyday lives. 
The soul-oriented perspective offered in the course is an opportunity to create a spirituality that is unique to you, connect more deeply with your purpose, better understand yourself and others, and become more open to experiences of the numinous. J. Pittman McGehee offers a masterful perspective, weaving together Jungian concepts, ideas from diverse spiritual traditions, and personal insights in this informative, thought-provoking course.
This course is ideal if
You want to:
Deepen your experience of spirituality in your daily life.
Learn how to live a more autonomous, authentic life.
Gain a Jungian perspective on spirituality as a resource for the journey of individuation.
Have a greater understanding of the relationship between the ego and the Self.
Enhance your connection with the numinous.
Course Overview
Class 1 Overview of the PsychoSpiritual Worldview
Available Now
In this first class, Pittman McGehee provides an introduction to the psychospiritual worldview. According to Pittman McGehee, humans are multi-dimensional beings, existing in a biological, psychological, social, and spiritual context all at once. A healthy worldview must include all of these contexts. Additionally, much of our experience is informed by unconscious content, and a healthy worldview creates space to become more conscious of this. Pittman McGehee introduces spirituality as a resource for binding the dimensions of our human experience into wholeness, expanding our consciousness, and opening to the numinous. 
The Overview of the Psychospiritual Worldview is a foundational class for the rest of this course that contains Jungian reflections on spirituality as a resource for our individuation.   
Class 2 Individual Integrity
Available Now
In Individual Integrity, Pittman McGehee explores the bicentric nature of the psyche, with the ego as the center of consciousness and the Self as the central, organizing principle of the psyche. In the individuation process, the ego must become subordinate to the Self. As the Self becomes the ultimate authority for our being, we are able to create a personal spirituality that is aligned with who we truly are. In doing so, we connect more deeply with our purpose and our individual integrity. Embodying this integrity creates a state where we are no longer divided against ourselves, instead, experiencing our own wholeness more deeply.
Class 3 The Radical Nature of Grace
Available Now
The Radical Nature of Grace explores the archetype of beginning again, which is available to everyone. Grace is the experience of letting go of something that is keeping you from being whole, and it offers an opportunity to transcend previous thoughts and attitudes. It is a gift from within, given by the Self, and is often constellated through ritual and symbol. Pittman McGeehee explains how grace is fundamental to self-compassion and good mental health.
Class 4 The Autonomy of God and the Matrix of Community
Available Now
The fourth class in this series discusses the mystery of the divine and how community is fundamental to our individuation. While many religious traditions have presented God in anthropomorphic terms and influenced by our wishes and desires, Pittman McGeehee offers an image of God as the mysterium tremendum, a great mystery that exists independent of our influence. In opening to this mystery, free from superstition and magical thinking, we become more available to experience the transcendent in our everyday lives and deepen our relationship with the divine. 
Pittman McGeehee also explains that mature spirituality is born out of community. We need relationships with others for our individuation process and for our psychospiritual worldview to emerge in a healthy way. Being deeply known by others is a spiritual experience that requires intimacy and vulnerability, and in opening to others, we also open to deeper connection with the Self.
By the end of this course you will
Be able to:
Identify the four aspects of a mature spirituality for the 21st century.
Understand how to be your own authority.
Deepen your relationship with the transcendent.
Embrace the radical nature of grace as a resource for good mental health.
Recognize the importance of community in the individuation process.
Scholarships
We here at Jung Platform want to make these programs available to anyone. If you would love to participate yet can't pay for the full course, then please send us an email at [email protected] and describe why you feel you qualify for a scholarship, how much you can pay, and what you will do to help the Jung Platform promote this and other programs.
The Jung Platform Guarantee
If once you have started the course, you feel that it may not be for you, you are welcome to cancel at no cost and get a full refund one week after the course starts.