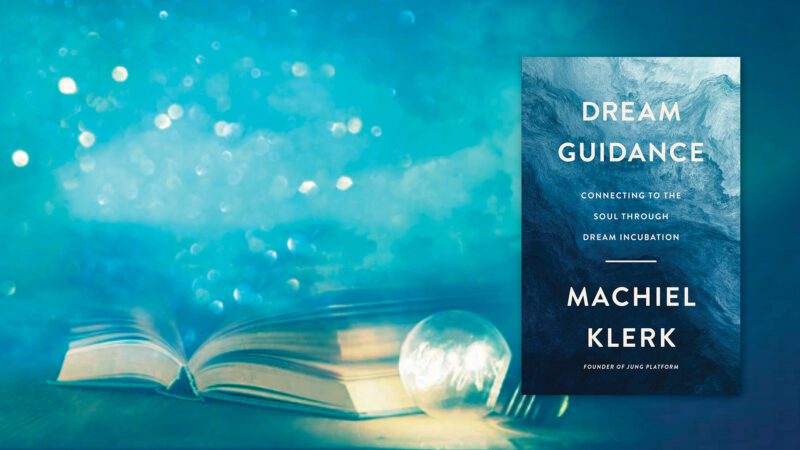 Connect with your soul, find purpose and live a dream life
.
This free event is to celebrate a new book, Dream Guidance by Jung Platform Founder Machiel Klerk. 
For this special event, worldwide recognized dream workers Stephen Aizenstat and Robert Bosnak get together with Machiel Klerk for a conversation about receiving guidance from your dreams.
What you will receive
video_library
1 Video & 1 Audio Recording
account_box
Access to your own Jung Platform account where all the content you've purchased will be stored.
Lecture Description
Jung Platform founder Machiel Klerk's book Dream Guidance is published by Hay House Publishing. 
Dreams can give us direction in life, where and how to go about it, and which aspects of life to pay attention to. Dreams can help us face the challenges in life, but they can also provide clues for our vocation, infuse life with excitement, meaning, and give hints about our purpose. 
In this free conversation, Stephen Aizenstat, Robert Bosnak and Machiel Klerk talk about the ways to get guidance from dreams through the ancient practice of dream incubation; a technique that can still be applied in our lives today.. 
These three long-term dreamworkers will share their knowledge, reflections, and experiences with dream incubation. There will be time to engage with the three speakers in the Q&A time. 
Workshop on Dream Guidance
On June 18, we will host a workshop with Machiel. You can attend this workshop for free if you have a receipt/proof of purchase of the book. For more information about this workshop, visit: 
https://jungplatform.com/store/dream-guidance-workshop
Dream Guidance is published by Hay House Publishing and can be purchased from these recognized companies. 
This lecture is ideal if
You have a longing to live a life that is soulful and mysterious that makes you feel alive;
You have an interest in dreams;
You enjoy the reflections of long-term dreamworkers and want to learn how to live a dream-inspired life, and
You want to learn more about dream incubation.
By the end of this lecture, you will
Learn a way to pro-actively ask your dream for guidance before you go to sleep;
Nurture your relationship to your soul through dreams, and
Learn the importance of asking the right question.
Scholarships
We here at Jung Platform want to make these programs available to anyone. If you would love to participate yet can't pay for the full course, then please send us an email at [email protected] and describe why you feel you qualify for a scholarship, how much you can pay, and what you will do to help the Jung Platform promote this and other programs.
The Jung Platform Guarantee
If once you have started the course, you feel that it may not be for you, you are welcome to cancel at no cost and get a full refund one week after the course starts.