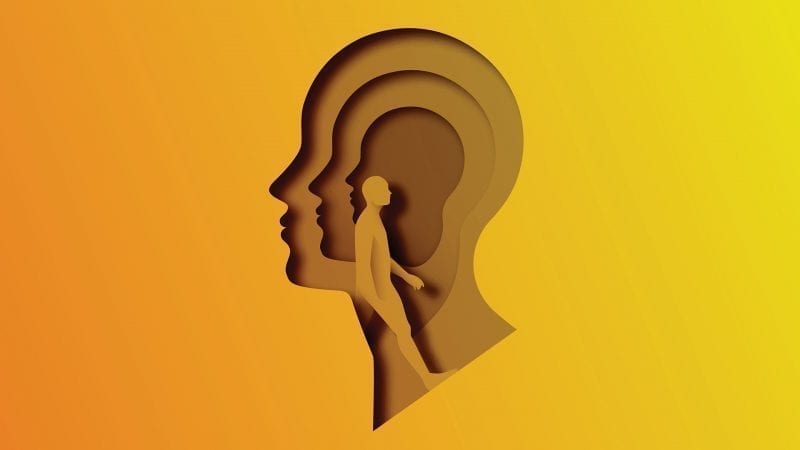 With COVID-19 forcing much of the world to stay home, many therapists and coaches have had to take their work online. Yet, recreating a containing environment of trust can be challenging, and often exhausting.
This skills-based course is designed to help therapists and coaches adapt to the online space as seamlessly as possible. It is taught by three highly experienced therapists, all of whom have been working online for decades. It will benefit practitioners who offer both one-on-one sessions and group therapy.
What you will receive
headset
Video & Audio recordings of each class
account_box
Access to your own Jung Platform account where all the content you've purchased will be stored.
Course Description
This course is designed for those practitioners who already offer – or who need to move – their therapy or coaching practices online. It offers practical insights and technological guidance to enhance your interpersonal connections with your patients, while optimizing their online therapy experience with you. This course caters for those working online with individuals and with groups.
You can look forward to a few simple tools and meaningful insights from three highly experienced online practitioners:
How to establish a relationship of trust with a client who is not physically there. How to welcome a new client that you have not previously met in physical space. What to keep in mind when setting up your online therapy room. The difference between cyberspace and physical space when it comes to being together. How to encourage online communication.
Online therapy and intimacy: a psychoanalytic and body centered approach to the screen. How to optimize your online space to decrease frustration and exhaustion while enhancing aliveness, authentic encounter, and intimacy.
Activating safety and intimacy within online psychotherapy groups. How to manage technological, practical and ethical group boundaries, as well as activating interpersonal connection in the here and now.
This course is ideal if
You are a therapist or coach struggling to adapt to online therapy and/or wishing to improve your therapy experience with practical guidelines, tools and insights.
You are a therapist or coach looking to find meaning within this new paradigm of working, and are struggling with the exhaustion it can bring.
You are a therapist or coach who works with groups, and you are wondering how you can take or enhance your group experiences online.
Course Overview
Class 1. Robert Bosnak: Introduction to Online Therapy
Online therapy is a creative adventure. Don't try to make it identical to in-person therapy, because it isn't.
For embodied communication to occur we need to share the same space. But how do we do this in online therapy when we clearly exist in two different physical spaces? We learn from dreaming that imagination creates environments in which we communicate with people. This suggests that shared space does not have to be physical. We can relax into the same environment using our embodied imagination. Once we do that, we can feel our embodied responses to the other, and get a sense of intimate togetherness that makes us as therapists less exhausted and more alive.
This class will delve into the nuts and bolts of creating an intimate common space by way of focusing on embodiment of both therapist and client. It will also cover some practical tips, such as: setting up the computer in a way that the camera is like the 'third eye' of the person on the screen, how to create a life size 'picture' of the patient, why to ensure that both are visible from the waist up, why hands are important, and how to manage online payments, and more.
---
Class 2. Graham Bass: Online Therapy and Intimacy
It takes attention, and intention, to enjoy the exquisite sense of presence and intimacy that can arise with online encounters. When it comes to relating to or through "screens" most of us bring a lifetime of psychological and physical conditioning that does not include feeling fully present to ourselves or the person on the screen.  Engaging in an authentic therapeutic encounter, on the other hand, challenges us to be as fully present to ourselves and the other person as we can be. The unconscious conflict between these two modes can create frustration and exhaustion for both partners in an online therapeutic encounter.  This class addresses some of the ways in which we can creatively engage in that shared non-physical space with attention and intention, leading to the possibility of an enhanced experience of presence, connectedness, intimacy, and therapeutic effectiveness.
---
Class 3. Annie Weiss: Bringing Psychotherapy Groups Online – Activating Safety and Intimacy
Taking psychotherapy groups online provides opportunities and challenges for the group leader. The online group leader requires particular skills in 1) managing the technological, practical and ethical group boundaries and 2) activating interpersonal connection in the here-and-now. This session provides guidance regarding the pragmatic and dynamic aspects of running online therapy groups. Integrating attachment theory as well interpersonal neurobiology, Annie discusses active leadership interventions to enhance intimacy, spontaneity and connection without the benefit of direct eye contact, body language and physiological resonance. She also discusses the pragmatic and clinical aspects of managing confidentiality and technological challenges and addressing resistance to working online.
---
Class 4. Panel Discussion with Robert Bosnak, Graham Bass and Annie Weiss
During this discussion, our online therapy and coaching specialists compare notes, share tips, offer insights and answer any questions you may have.
By the end of this course you will
Have practical tools and technological know-how to better manage online therapy, whether it be individual or groups.
Have a deeper, more imaginative understanding of the online therapy environment.
Have intervention techniques to enhance intimacy, spontaneity and connection.
Scholarships
We here at Jung Platform want to make these programs available to anyone. If you would love to participate yet can't pay for the full course, then please send us an email at [email protected] and describe why you feel you qualify for a scholarship, how much you can pay, and what you will do to help the Jung Platform promote this and other programs.
The Jung Platform Guarantee
If once you have started the course, you feel that it may not be for you, you are welcome to cancel at no cost and get a full refund one week after the course starts.