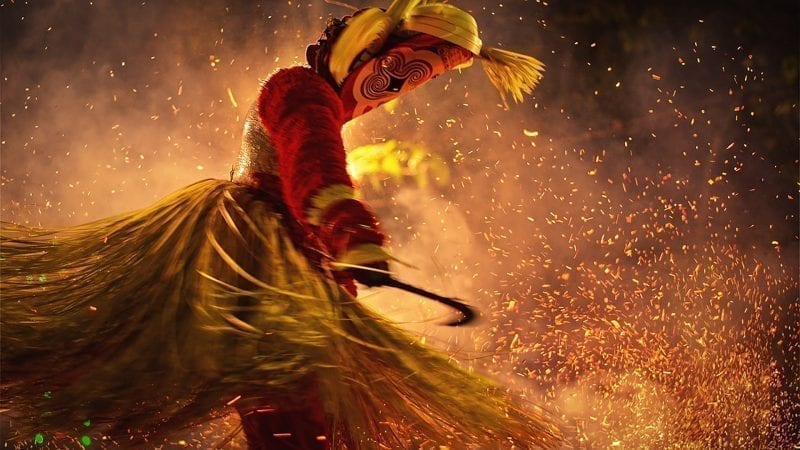 The hypnotic storyteller and mythologist, Michael Meade, weaves insights and stories together to help you connect to Soul (akin to the Jungian Self). Stories that help us re-imagine our current society, and reminds us that we have an inner genius waiting to express itself.
playlist_play
Included:
1 Video & 1 Audio Lecture
What you will receive
video_library
1 Video & 1 Audio Recording
account_box
Access to your own Jung Platform account where all the content you've purchased will be stored.
Lecture Description
We live in a radical time, amidst severe climate changes, the expansion of human tragedy and the growth of collective fear and anxiety. Yet, the great crises of the world do not take place outside the human soul. Rather, history is made in the struggle of the individual soul to survive and make sense of the world no matter how dark things may become.
When everything seems about to fall apart, something deep in the soul of humanity responds. This inner inheritance includes both deep instincts for survival and surprising capacities for renewal. In mythic terms, each soul is connected to the Soul of the World and each person is pregnant with meaning and an innate genius waiting to express itself.
In the struggle for meaning and truth it becomes necessary to call upon the array of genius, talents, and abilities hidden in people of all ages. Only then can we help balance nature and heal culture.
Who would enjoy this lecture
If you are interested in finding a deeper connection to Soul.
If you enjoy mythology and storytelling.
If you are interested in the idea of connecting to your own innate genius.
Scholarships
We here at Jung Platform want to make these programs available to anyone. If you would love to participate yet can't pay for the full course, then please send us an email at [email protected] and describe why you feel you qualify for a scholarship, how much you can pay, and what you will do to help the Jung Platform promote this and other programs.
The Jung Platform Guarantee
If once you have started the course, you feel that it may not be for you, you are welcome to cancel at no cost and get a full refund one week after the course starts.