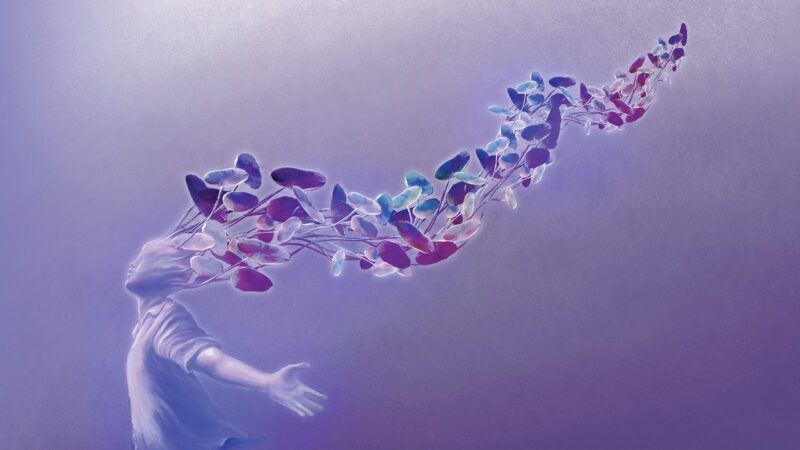 Tune into the Story that Wants to Unfold Within You
In these deeply moving and insightful lectures, Dr. James Hollis invites us to tend to the unique story that is seeking to unfold within each one of us. This story-what Jung meant by the individuation process-is interested in bringing something into this world, often in very complex and difficult circumstances. 
Delivered with Dr.Hollis' trademark wisdom & wit, these lectures will inspire you to create your own map into the terrain of your life's story.
What you will receive
video_library
2 Video & 2 Audio Recordings
Handout: Questions 'Live Your Own Life'
Two bonus video clips
account_box
Access to your own Jung Platform account where all the content you've purchased will be stored.
Course Description
We walk around with stories in our head all the time: some of them conscious, many of them not. These stories stay within us, out-of-sight & forgotten, but continue to exert influence.
In these twin lectures, James Hollis talks about how to discern the invisible forces or powers that move through the visible forms of the world. Consciousness can only be available to what is visible. Yet, so much of our lives are run by the invisible world. You will learn how to reflect consciously on the unconscious narrative threads that make the fabric of our life story and understand how these narratives play out in the arena of our daily lives.
James Hollis uses poetry, literature, biographies and stories from his own life to illustrate how we can explore:
what our life is about

what we are in service to and

what stories & myth

s are guiding us.
These lectures are packed with rich insights into concepts like repetition, patterns, overcompensation, splits, ambiguity, polarization, resonance, calling, vocation, individuation, symptom, false self, analysis and complexes. Dr.Hollis' descriptions will help you grasp the essence of these concepts & what they look like in a life lived.
These lectures were originally presented at the C.G. Jung Society of St. Louis and have been remastered by Jung Platform. 
The lectures are available now.
This course is ideal if
You want to:
Get a better understanding of the story waiting to emerge from you and what it wants to bring into this world.
Learn how to consciously serve your own unique story as opposed to unconsciously serving a story that may not fit you.
Recognize how myth shows up in daily life and some of the driving mythological images inside of you.
Learn which questions to ask to discover your personal myth.
Course Overview
Class 1. Stories Told, Stories Untold
Stories that Tell Us
In this class James Hollis invites us to look at the Stories that story through us.
What Jung called the individuation task, becoming the person intended by nature or by divinity or both, is the deepest story in a person's life. Much of this story unfolds unconsciously, and is often opposed by (societal) narrative threads that deny it permission. Examining these stories is crucial to get closer to who we really are.
James Hollis, a warm and humorous story teller himself, shares three sets of stories; one fictional, one biographical and two from his own life. He invites us to reflect on what stories we are serving and how we are often caught between competing stories. He shares practical questions we can ask ourselves as we reflect on the stories coursing through us. 
When you begin to reflect on your contemporary life and your history, you realize it is a fascinating story with many substories, each morning being the summons to a new chapter.
This class is available now
Class 2. What is My Myth?
This class is centered around the question "What is my myth?". Asking the question is a way of reflecting on the clusters of gathered history that drive & move each of us.
Myth, according to James Hollis, is perhaps the single most important concept of Depth Psychology. In myth we see dramatized what is going on in the invisible world. The unconscious is by definition unknowable. To get some idea of what is happening in it all we can do is to work backward from what we see in the concrete world. Jung said that to understand what is happening in the unconscious of humankind, we have to study myth because it dramatizes historically, archetypally and universally recurrent issues & patterns. When we look at Myth, we begin to realize that there is an ancient story, with many chapters & characters, playing out through all of us. 
In this class, we learn how myth has the power to touch us, drive us and often block us. James Hollis reads & reflects on a selection of poetry as he lays out the many questions we can ask and answer in order to unpack the question "What is my myth?"
This class is available now
By the end of this course you will
Recognize the importance of reflecting upon the internalized messages and stories that are coursing through us.
Learn where and how to look for these stories in our life, using the many guideposts James Hollis offers.
Identify which stories are serving us and which are serving something or someone else.
Become more thoughtful about what drives us, what blocks us & what channels our energies.
Scholarships
We here at Jung Platform want to make these programs available to anyone. If you would love to participate yet can't pay for the full course, then please send us an email at [email protected] and describe why you feel you qualify for a scholarship, how much you can pay, and what you will do to help the Jung Platform promote this and other programs.
The Jung Platform Guarantee
If once you have started the course, you feel that it may not be for you, you are welcome to cancel at no cost and get a full refund one week after the course starts.