Duration
2.5 Hours On-Demand Classes + 2 Hours Live Study Groups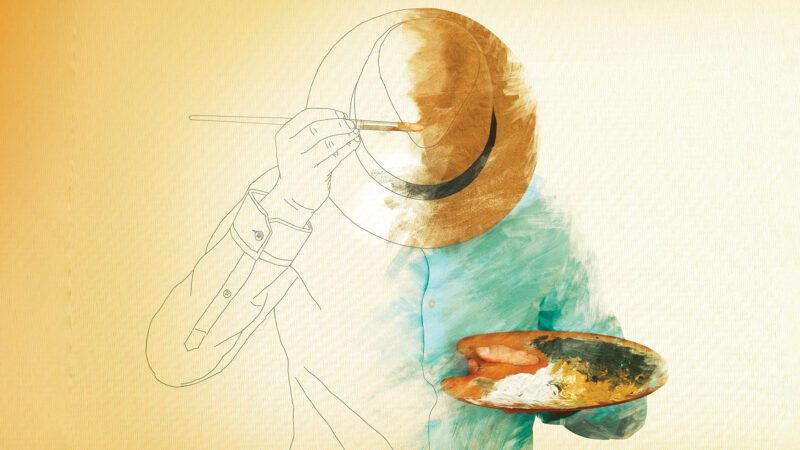 Learn about the archetype of the Wounded Healer and how to work with it
Learning about the Wounded Healer archetype is crucial for individuals in the helping profession. Carl Jung said that it is a professional's own hurt that gives the measure of the power to heal. This course increases your awareness of this archetype. You will deepen your understanding of how your wounding and the adaptive behavioral patterns that you have developed affect the professional relationships you have with clients.
This audio program is being offered by the Jung Center of Houston and the Jung Platform. The original recording of these lectures took place at the Jung Center. The recordings have been remastered.
Course Preview
playlist_play
Format:
4 on-demand classes + 2 live study groups
What you will receive
account_box
Access to your own Jung Platform account where all the content you've purchased will be stored.
Course Description
The Wounded Healer is an active archetype that is relevant for people working in the helping professions. 
We are the Healer and the Wounded at once. When we do not realize that both aspects are part of us, we have a tendency to project our own woundedness onto the other. In addition, when we identify with the Healer, we are blind to the Healer in the client and we risk inflation. Obviously, this split of the healer and the wounded is unconscious. Therefore, it is important that we continuously tend to our own wounding when working in the healing profession and recognize the healer in the other. We will have to take back our projections. 
As healing professionals, we are vulnerable to the continuous stirring up of woundedness by the problems our clients bring to us. This vulnerability asks us that we have an ongoing relationship with our own wounding. 
Besides knowing about our own wounds, and re-collecting our projections, there is more. We also have to be aware of the dynamics of transference and countertransference and the several levels of exchange that are going on simultaneously between the professional and the client. James Hollis talks about the intricacies and complexities of these dynamics. 
Lastly, we want to know about the basic adaptive patterns that are programmed in each of us. These behavioral patterns set us up for certain kinds of ethical issues and dilemmas with our clients. So it's not just about knowing the rules; it is also about knowing the dilemmas related to the behavioral patterns that are related to our woundings.
To help you take in the teachings of this course and to apply them in your life, we have organized two live study group meetings. In addition, participants will form breakout groups where they can meet other course participants and talk about their learnings during this course.
This course is ideal if
You want to:
Be able to explain what the archetype of the wounded healer is and how it impacts your professional relationships with clients.
Be able to recognize the wounded healer archetype in yourself and others.
Understand why it is important to re-collect your projections of woundedness on your client.
Learn about the dynamics of transference and countertransference.
Learn about your adaptive behavioral patterns and how they (unconsciously) play out in daily life and influence the healing process.
Know about the ethical dilemmas related to your adaptive behavioral patterns.
Course Overview
Class 1 Psychological profile of the Wounded Healer
Available Now
This first class explores the dynamics of the healing relationship, transference, and countertransference. In the second part of this class, Hollis explores the profile of a wounded healer and the characteristics that are often seen in their psychological histories. 
Class 2 The suffering of the Wounded Healer
Available Now
This class talks about the price the wounded healer pays in a healing role. The emotional burden, the loneliness, and the stirring of our own emotional life when clients bring their material to us will be looked into. Hollis also talks about the healing potential of our wounding. We can use our neurosis (i.e. the split within) to the good of others and ourselves. Also, we can learn to mobilize special skills—'genius lies behind the wound', as Jung said. Hollis ends this class with self-treatment measures a wounded healer can adopt.  
Class 3 Basic Adaptive Patterns
Available Now
This class explores the six patterns that rule our lives and those of our clients. These include avoidance, control and compliance to overwhelm and abandonment among others. We are all invested in our defenses, but we can not collude in them. 
Class 4 Ethical Dilemmas
Available Now
In this class, James Hollis discusses the ethical dilemmas we face in our healing work with clients. We are set up to experience certain risks, because of our own woundings and our psychological histories. The key is to  recognize the power of our archaic experiences as they influence how we show up in the relationship to our clients.
Live Meetings: Connect with other participants of this course
These meetings are facilitated by Akke-Jeanne Klerk
Saturday October 23, 2021 at 9 am Pacific Time
Talk about the learnings of class 1 & 2 with other participants.
Saturday October 30, 2021 at 9 am Pacific Time
Talk about the learnings of class 3 & 4 with other participants.
By the end of this course you will
Be able to:
Describe the profile of a Wounded Healer
Explain what transference and countertransference are
Identify modes of adaptation in clients and yourself
Recognize the ethical dilemmas related to your adaptive behavioral patterns
Scholarships
We here at Jung Platform want to make these programs available to anyone. If you would love to participate yet can't pay for the full course, then please send us an email at [email protected] and describe why you feel you qualify for a scholarship, how much you can pay, and what you will do to help the Jung Platform promote this and other programs.
The Jung Platform Guarantee
If once you have started the course, you feel that it may not be for you, you are welcome to cancel at no cost and get a full refund one week after the course starts.