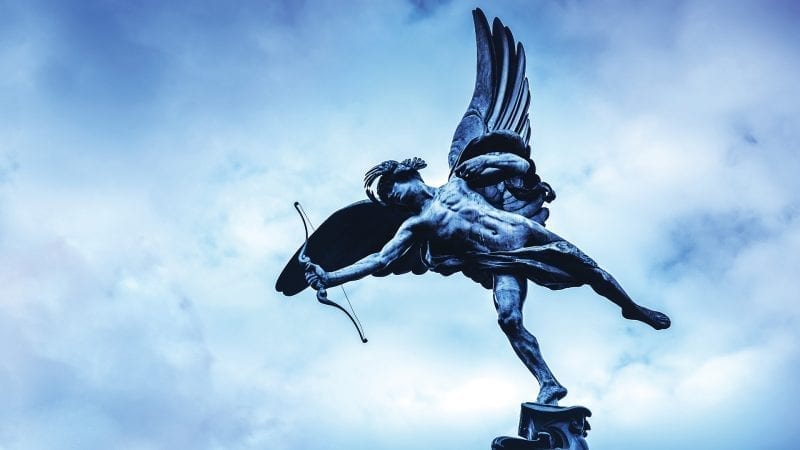 Eros and Psyche is a
rich romantic myth that offers the revelation – as so many myths do – that wounding is a necessary part of the plot towards consciousness itself. 
In this free audio lecture, get a taste for how myths can act as inspirational guides, and how they point us to our own psychic life.
What you will receive
account_box
Access to your own Jung Platform account where all the content you've purchased will be stored.
Lecture Description
As with so many myths, a deep wounding of one or the other figure in the narrative always plays out prominently in how the story unfolds. 
Perhaps myths reveal to us that where we are afflicted, infected, dismembered or alienated are actually opportunities to become more – and not less – of what our destiny has in store for us. 
The rich romantic myth of Eros and Psyche shows us that we must be willing to be wounded into knowing and awareness at a far deeper and more sustained level. A level of depth which is far more meaningful than what our mostly conscious-less movements through life can offer us. 
The story of Eros and Psyche sees Dennis P. Slattery introducing themes like tattooing, disease and suffering as the myth's central lexicon to awakening. It also offers insightful perspectives if you are interested in exploring the relevance and value myths still hold for our contemporary world.
This lecture is ideal if
You are interested in:
Exploring mythology and the role it can play in pointing us to our inner world.
Learning how to read a myth both psychologically and personally.
Understanding the way in which myths have their own form of knowledge.
Scholarships
We here at Jung Platform want to make these programs available to anyone. If you would love to participate yet can't pay for the full course, then please send us an email at scholarship[email protected] and describe why you feel you qualify for a scholarship, how much you can pay, and what you will do to help the Jung Platform promote this and other programs.
The Jung Platform Guarantee
If once you have started the course, you feel that it may not be for you, you are welcome to cancel at no cost and get a full refund one week after the course starts.