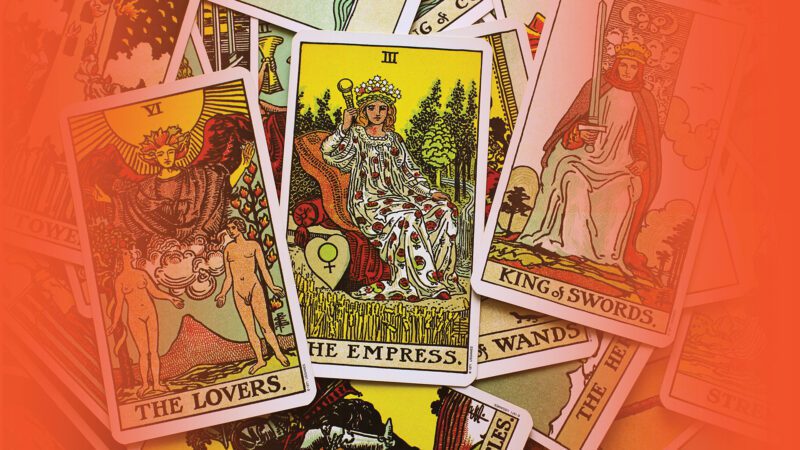 Get a taste of one of Jung Platform's most popular & much-loved courses: Jungian Perspective on the Tarot. This is a free introductory lecture with Master Tarot Reader, Jungian Analyst & teacher par excellence Ken James.
What you will receive
account_box
Access to your own Jung Platform account where all the content you've purchased will be stored.
Lecture Description
In this lecture, Ken James delves into how consulting the tarot can help us understand the way our psyches work. Ken helps us see the Tarot as a tool that can serve the individuation process. In Jungian psychology, individuation is the goal of all inner work. The individuation process involves the task of becoming the person intended by nature or by divinity or both. 
Ken explains how the unconscious is always present and flowing with images/symbols/energies. Jung pointed to how the tarot can be used as an intuitive method that has the purpose of understanding this flow of life. When we go with the flow of life, we are better able to do the work of individuation. When we fight the flow of life, we also fight the process of individuation, ending up more divided. 
By taking a look at the Tarot we are shown both the collective, transpersonal forces & the very personal, person-centered energies that make us. We can learn how to synthesize all of that and live our life with as much integrity as we can. 
Enjoy a bonus exercise at the end of the lecture!
This lecture is ideal if
You want a brief introduction to the Tarot
You want to understand how working with the Tarot reveals unknown layers of ourselves & others
You want to get a sense of some key concepts of Jungian Psychology and how they can be woven into the work of the Tarot
By the end of this lecture, you will
Have a better understanding of how using the Tarot helps to further our Individuation process
Identify how the structure of the Tarot deck can be compared with the structure of the psyche
Learn how to keep a Tarot Journal to facilitate self exploration and general knowledge of the psyche
Scholarships
We here at Jung Platform want to make these programs available to anyone. If you would love to participate yet can't pay for the full course, then please send us an email at [email protected] and describe why you feel you qualify for a scholarship, how much you can pay, and what you will do to help the Jung Platform promote this and other programs.
The Jung Platform Guarantee
If once you have started the course, you feel that it may not be for you, you are welcome to cancel at no cost and get a full refund one week after the course starts.