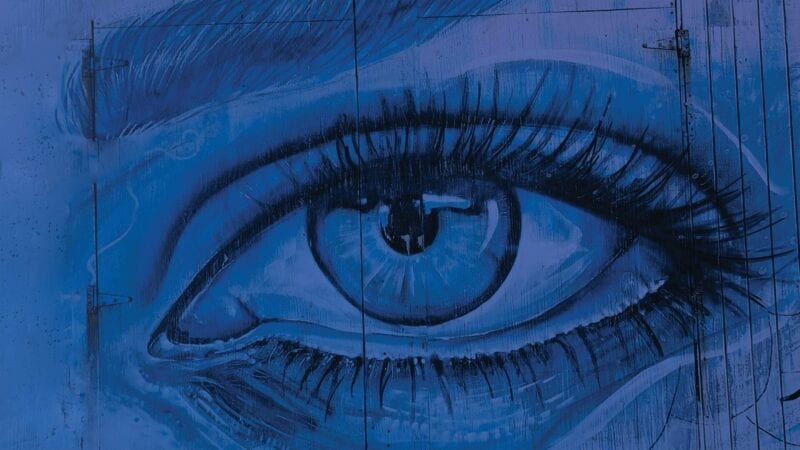 Myth and culture may have more in common with their origins than we might initially think. If we add into the mix civilization, then the texture thickens and becomes more complex.
James Hillman helps us here in providing these distinctions: "Civilization works, culture flowers. Civilization looks ahead, culture looks back. Civilization is historical record; culture a mythic enterprise" (City and Soul, 138).
What you will receive
account_box
Access to your own Jung Platform account where all the content you've purchased will be stored.
Course Description
While myth originally meant story or narrative, it is more than that: it is also a belief system to guide us, show us our deepest values and offer our lives coherence. Divinities are one potent way that myths are revealed to us in the styles we adopt to give our lives meaning and purpose.
Each class in this course pays close attention to the presence of a specific god or gods of the Greek Parthenon.
Dennis reveals the way these figures haunt our current, often frenzied, modern life. They are made present to meditate on given their involvement in our daily routine.
This course is ideal if
You are interested in myths as inspirational guides, and how they point us to our own psychic life.
You are interested in gaining clarity as to which myths, gods or goddesses are potentially playing out in your own life.
Course Overview
Class 1. Hestia: Goddess of the Heart(h)
Hestia is one of the most mysterious and necessary divinities in a people's culture. Her attributes include entertaining ideas, focusing, tending the hearth fire in the home, cultivating both imagination and perception. She is present in the warmth that greets two people in friendship, in puzzling over an idea and in the dynamic energy of conversation. Some people, Dennis Slattery included, light a candle to her in the early morning so that her presence is invited in to deepen understanding in reading, writing and musing.
Class 2. Dionysus, Apollo and Asklepius: The Road from Disease to Recovery
In the Greek world exists a long tradition of illness and healing, wounding and recovery which implicates the three gods mentioned above. Dennis Slattery shares how he learned from a personal illness and long recovery period that involved two surgeries and months of antibiotics to help him survive, that he could not fully grasp what had happened to him without going back to the presence of these three gods. He needed to inflect his illness and recovery through the mythic apertures that they allowed for. Doing so, he felt that he had arrived much closer to the origin and repair of what had invaded his body as a bacterial infection. 
Class 3. Narcissus, Echo and Irony's Resonance
At various times Dennis Slattery has considered this most famous couple in the mythological playbook the very origins of myth itself. He called them once the myth behind the myths. Their story is simple and yet complex, straightforward and yet full of analogical possibilities. Ovid devotes some six pages to it in his Metamorphosis. During this class, Dennis tells the story from his point of view but asks early on: what place does irony play in the myth and why might it be important in our own lives? He questions what is the deeper insight the myth reveals when Narcissus spurns Echo from his life, then continues to the dark virginal water of the pool where he sees for the first time his own image. The consequence is illuminating if envisioned through the aperture of irony.
Class 4. Eros and Psyche: The Rite to Wound and the Swelling of Consciousness
As with so many myths, a deep wounding of one or the other figure in the narrative figures prominently in the action. Perhaps myths reveal to us that where we are afflicted, infected, dismembered or alienated are actually opportunities to become more – not less – of what our destiny has in store for us. This rich romantic myth offers the revelation, as so many myths do, that wounding is a necessary part of the plot towards consciousness itself. We must be willing to be wounded into knowing, of being aware at a deeper and more sustained level than our daily lives invite us to move around like zombies zooming from place to place without consciousness. Their story allows Dennis to bring in tattooing, disease and suffering as part of the myth's central lexicon to awakening.
Class 5. The Confluence of Remembering and Forgetting
We cannot fully realize the story that comprises our personal myth without knowing to some degree what and why we remember certain parts of our narrative, and why we forget others. Our narrative is always in-tension with these two mythic figures: the goddesses Mnemosyne and her sister, Lemosyne. Are there, for instance, archetypal patterns of remembering and forgetting? And further, do we at times have an ethical obligation to remember certain things and forget others? Ethics may be a central part in our decisions to jettison certain parts of our history while clutching others.
By the end of this course you will
Have a greater understanding of:
How to read a myth psychologically and personally
What value myths have for our contemporary world
The manner in which myths have their own form of knowledge
Scholarships
We here at Jung Platform want to make these programs available to anyone. If you would love to participate yet can't pay for the full course, then please send us an email at [email protected] and describe why you feel you qualify for a scholarship, how much you can pay, and what you will do to help the Jung Platform promote this and other programs.
The Jung Platform Guarantee
If once you have started the course, you feel that it may not be for you, you are welcome to cancel at no cost and get a full refund one week after the course starts.