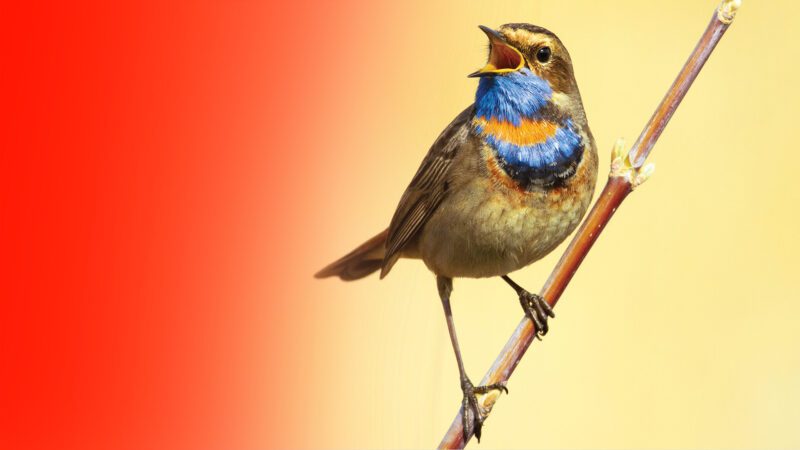 Reclaim song as your birthright, gift and prayer
Singing is a deeply human activity. It renews us, and connects us to each other and the rhythms of life. For many reasons, we sing much less these days. In the midst of commercialized music, the songs in our souls are drying up. In this wonderful 4 class course master voice coach, Barbara McAfee, gets us singing again. There's just enough framework to get you comfortable, then you're off and singing!
Barbara helps you open or develop your singing voice at your own pace. With gentle flamboyance Barbara will teach you a wide collection of easy songs to have in your pocket, songs to help you share your joys, find comfort and company, release grief and offer praise. 
What you will receive
headset
4 Video & 4 Audio recordings
book
Companion Guide with links & resources
account_box
Access to your own Jung Platform account where all the content you've purchased will be stored.
Course Description
Songs are alive and when you sing you become more fully alive. In this course you'll sing many songs and feel your energy flow
With her trademark joy and pizzaz Barbara McAfee makes singing easy and natural again.  She invites you to explore your history, wounds, gifts, and dreams around using your voice to sing. She wants you to claim song as your birthright. She'll show you how to make singing part of your daily practice and how to use songs as a gift to the world and yourself. 
You don't need to know anything about music to sing with Barbara. Her enthusiasm carries the tune to even the so-called tone deaf. She uses the oral tradition of call and response, so there's no written score or lyrics.
You'll learn songs that are handy to have around the house or in your pocket. This collection of songs will help you greet the day, get your mojo working, express gratitude, bless your meals, comfort a friend, play and pray. An extensive resource packet provides links to many more singable songs. 
The homeplay exercises will give you ways to reflect and stretch through your relation to song. As a special bonus Barbara invites you to send her an email about what you're discovering through the exercises. She will respond to every one who writes to her!
Barbara shares a brief vocal warmup in each class. People who've taken Barbara's "Find Your Voice" course will recognize these 5 minute warm ups from her Five Elements Framework. The rest of the "Songs of the Soul" course is new content focused on singing. 
So pick up your song again. Sing with Barbara through laughter, joy, fear, tears, and blessed imperfection. The whole world is singing to you, why not sing back?
The classes are available now.
This course is ideal if
You want to:
Sing along with a great voice teacher
Energize your life with song
Get more playful, soulful and expressive through singing
Learn simple songs that you can sing throughout your day.
Learn basic vocal techniques that make singing easier and more pleasurable.
Bring song into hospice or community-building situations
Course Overview
Class 1. Song as Birthright
Singing is a natural human response to being alive, but many of us don't think we can sing. As a way to remember singing as our birthright, Barbara encourages us to get playful, cultivate pleasure and offer our shaky songs to the divine. 
In this class Barbara teaches two songs to greet the morning, a fun meal blessing improvisation, and two songs to welcome the evening. 
Warmups open the singing and homeplay exercises close the class. Send your experiences with the exercises to Barbara and she'll get back to you!
Class 2. Song as Practice
In this class Barbara reminds us that singing has vitamins to feed all aspects of your life. It improves how you move through your day.
Barbara teaches us a snappy song for riding your bike or any rhythmic  activity.
She also shares a song of comfort that we can sing to someone who's struggling, whether they're present or not. She conveys the power of song to help people on the threshold of death to be at peace. We see how the nuances of song can help maintain the connection with loved ones who've passed.
Barbara shares her own happy song to send someone off on a new adventure in life. And another original song to help transition from an inner, meditative place to outer activity.
Again, there's a brief warmup before the songs, and a juicy homeplay exercise. Barbara wants to hear from you about how your homeplay is going. If you care to, let her know!
Class 3. Song as Gift
In this class Barbara presents song as a gift to yourself, to others, to the world at large. She teaches a simple song to use as a gift to place, and the ancestors who walked there.
Barbara urges us to offer her "Better Birthday Song" as a gift to the birthday boy or girl, rather than the standard dirge we all know and dread. 
Barbara conveys her experience with the Morning Star Singers, and how the group gifted songs to people in hospice care. She shines through a moving song she wrote for a friend who was dying. We see and hear how singing adds beauty, vulnerability and risk to a prayer, that makes it more potent and useful. 
Finally, Barbara will guide you in creating your very own mission song, a way to remember what you're doing here on this planet. Again, Barbara would love to read what you've created and she'll respond to your email.
The course closes with more ideas about how to bring singing into your everyday life.
Class 4. Last Class
This is your opportunity to tell Barbara "in person" about your experiences with singing during the live session. Compare notes and share feelings and questions that arose for you while learning new songs, doing the homeplay and creating your own song.  Tell us what you learned about the joy of singing.
By the end of this course you will
Have sung lots of simple songs with Barbara.
Enjoy singing more, regardless of your level of talent.
Have a collection of songs to welcome the day, put rhythm in your work, express gratitude, bless your meals, and invoke the sacred.
Appreciate the power of song to connect people in joy and sorrow, and through the magic "wormhole" of song, across time and space
Realize that you are meant to sing.
Scholarships
We here at Jung Platform want to make these programs available to anyone. If you would love to participate yet can't pay for the full course, then please send us an email at [email protected] and describe why you feel you qualify for a scholarship, how much you can pay, and what you will do to help the Jung Platform promote this and other programs.
The Jung Platform Guarantee
If once you have started the course, you feel that it may not be for you, you are welcome to cancel at no cost and get a full refund one week after the course starts.