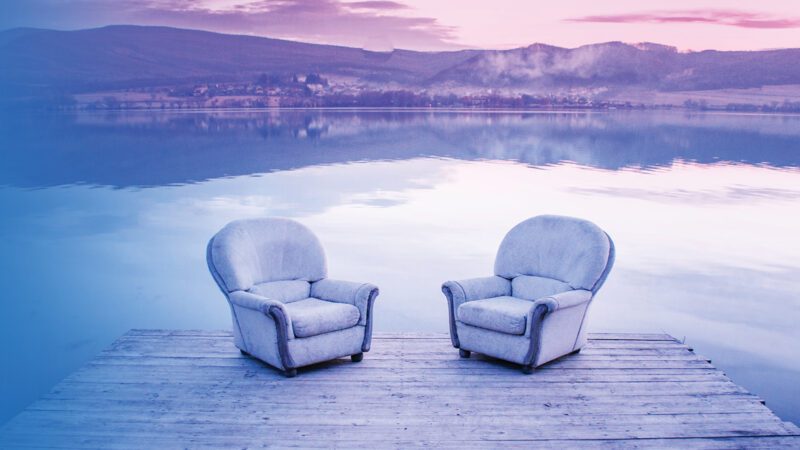 How to hold soulful conversations.
The soul benefits from ongoing attention. One way we can take care of the soul is in our conversations. Thomas Moore will provide ideas and suggestions on how to listen closely, have a caring attitude, and see beneath the surface. How can you have deeply satisfying conversations—conversations that nurture the soul of both persons—with your friends, colleagues, and patients? Thomas Moore shows the way in this free lecture. 
What you will receive
video_library
1 Video & 1 Audio recordings
account_box
Access to your own Jung Platform account where all the content you've purchased will be stored.
Lecture Description
How do you take care of the soul? How do you tend to the soul in conversations? How can you have caring conversations?
In this free live webinar, Thomas explores conversations that tend to the soul. These can be therapeutic conversations, but they can also be conversations in our daily lives with friends or family members. Thomas Moore will discuss the qualities and actions that tend to the soul. For instance, for soulful conversations to take off, genuine interest, that is, a real desire to know, is helpful. We also need to hold back our impulses (such as our desire to give advice) and offer care and support to the other. When tending to the soul, it helps to see the other as oneself, gently steering them in a direction as you would want to be steered. We want to be attentive and caring, holding space for the other, and for ourselves.
Thomas Moore will provide a 25-minute presentation, followed by a 10-minute soulful conversation with Jung Platform founder Machiel Klerk. This discussion is followed by a 25-minute Q&A session with the participants.
This lecture is ideal if
You want:
To deepen the conversations you have in your everyday life
Establish soulful connections with people around you
Be able to take care of the soul in conversations with others
Engage more regularly in caring conversations
Scholarships
We here at Jung Platform want to make these programs available to anyone. If you would love to participate yet can't pay for the full course, then please send us an email at [email protected] and describe why you feel you qualify for a scholarship, how much you can pay, and what you will do to help the Jung Platform promote this and other programs.
The Jung Platform Guarantee
If once you have started the course, you feel that it may not be for you, you are welcome to cancel at no cost and get a full refund one week after the course starts.