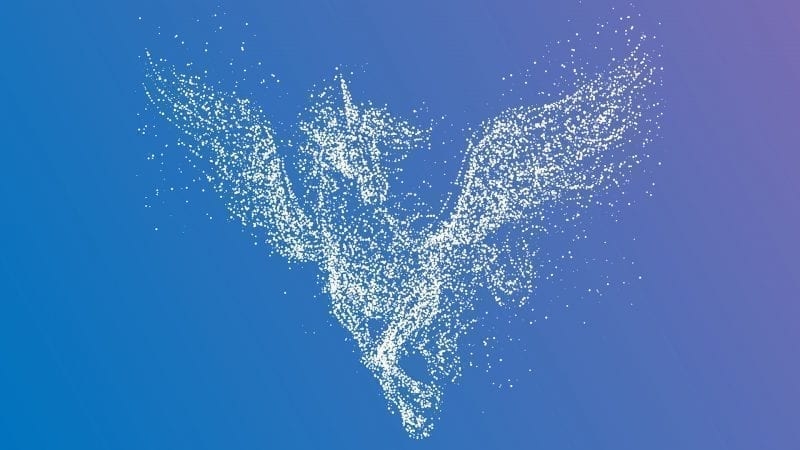 How is poetry psychological and mythological? How is psyche poetic? And how do we embrace one of the delights of our psychological life – its profoundly poetic sense of knowing – when it is often not respected in a reason-driven and literal-oriented culture?
These are some of the themes covered by mythopoetic expert, Dennis P. Slattery, who applies the lens of depth psychology to bridge some of the distance between poetics and mythology.
What you will receive
account_box
Access to your own Jung Platform account where all the content you've purchased will be stored.
Course Description
Exploring the reality of myth, metaphor and the realm of the transcendent, Dennis P. Slattery guides listeners on a journey to developing a mythic way of knowing in themselves. These audio lectures delve into the dynamic energy that poetics and depth psychology share, as well as the underlying unities found among depth and archetypal psychology, and the making or shaping of a mythos (both personal and collective). 
The pioneering work of mythologist, Joseph Campbell, is also brought into focus. Myths, writes Campbell, are powerful ways of positioning us – or better said, dispositioning us – to be accessible to the realm where language often fails. The realm of transcendent realities that myths point us toward but leave us to choose to yield to. Both myth and metaphor allow us to enter domains not readily accessible to the rational mind.
The lectures further consider the crucial role that our dreams, our creative lives – and our ability to be still long enough to hear the coherent voice of creativity – play within each of our souls.
The course was developed with a listener in mind who is curious about their own creative and imaginal images that help to define their everyday reality. Subsequently, curiosity, wonder, and quest(ioning) will be part of your listening journey toward reconnection and wholeness.
Course Preview
This course is ideal if
You are interested in:
Understanding the intimate interconnection between psyche, poetry and dream.
Joseph Campbell's understanding of myth's importance in our lives and its fostering of community.
Exploring the nature of the Greek discovery of Mimesis and its consequences for our own personal narrative.
Delving into and developing the form of knowledge that poetry can open us up to.
Experiencing how our dreams are related to poetry's way of understanding the world.
Course Overview
Class 1. The Soul's Claim: Choose It or Lose It

C.G. Jung was one of the first persuasive writers to reveal that the psyche is indeed poetic, analogical, metaphorical and symbolic. Part of its form of aesthetic expression is through the arts and especially through poetry and fiction as locations for the deeper unconscious psyche to reveal itself. He offers in one of the essays in The Spirit in Man, Art and Literature (The Collected Works, vol. 5) that "the human psyche is the womb of all arts and sciences" (par. 133). Where poetics and psyche find common ground and shared expression is the core of this lecture.
Class 2. Thirteen Ways of Looking at The Red Book: C.G. Jung's Divine Comedy

This important creation by C.G. Jung, which he began in 1913 and worked on for some 16 years, includes his own paintings as well as a fascinating narrative of his experience connecting and dialoguing with his unconscious. This very unique poetic work is a witness to the mythopoetic quality of Jung's imagination, which we all participate in through our own prisms of creation. This lecture explores Jung's creation as a comic epic in the lineage of Homer, Virgil and the Italian poet Dante Alighieri. 
Class 3. Mythopoiesis: The Shared Ground of Psyche's Dreaming and Poetic Impulse

One of Dennis' abiding interests is how the psyche is poetic and how poetry is psychological. This lecture explores three areas: mimesis, metaphor and meaning-making. Mimesis is an ancient term derived from the philosopher Aristotle in his Poetics. It has to do with imitating, an act which gives us pleasure from infancy to adulthood. One aspect of the reason we love stories is that they imitate something of our own narrative identity, and we can, on a deep level, identify with them. In our dream life, the creative act continues, wherein our unconscious presence also makes stories that – if we listen closely – will illustrate some of the wisdom inherent in our dream life.
Class 4. Poetry's Mode of Knowing: Dante's Pilgrimage from Mimesis to Wisdom

One of the delights of our psychological life is its poetic sense of knowing that is often not respected in a culture that seems so reason and literal-oriented. But to create by analogy, by correspondences between us and the world, of finding similarities that put us in accord with ourselves, others and the realm of spirit, satisfies a deep hunger in us. To know by analogy is a profound corridor into wisdom if we are capable of sustaining our reflection on connections that we become aware of. Perhaps the capacity and the yearning to create analogies is one of those basic principles of life that create communities between ourselves, others, and our own evolving destiny. 
Class 5. The Myth of Nature and the Nature of Myth: Becoming Transparent to Transcendence

This class focuses primarily on the thought of mythologist Joseph Campbell as he explores the reality of myth, metaphor, the realm of the transcendent and how we might develop a mythic way of knowing in ourselves psychologically and emotionally to enter such a realm. Both myth and metaphor allow us to enter domains not readily accessible to the rational mind. Some believe that our greatest creative processes and achievements transpire in this space, one qualified by receptivity, porousness, openness and a willingness to yield to forces beyond our conscious control. In fact, this yielding is one of the central hallmarks of the hero's adventure.
By the end of this course you will
Have a greater understanding of:
How psyche is poetic and how poetry is psychological.
The nature of the knowledge that both poetry and depth psychology offer us to contemplate.
The mythopoetic quality of Carl Jung's imagination.
Our own myth-making impulse, in which we create ourselves and are created by others.
Scholarships
We here at Jung Platform want to make these programs available to anyone. If you would love to participate yet can't pay for the full course, then please send us an email at [email protected] and describe why you feel you qualify for a scholarship, how much you can pay, and what you will do to help the Jung Platform promote this and other programs.
The Jung Platform Guarantee
If once you have started the course, you feel that it may not be for you, you are welcome to cancel at no cost and get a full refund one week after the course starts.