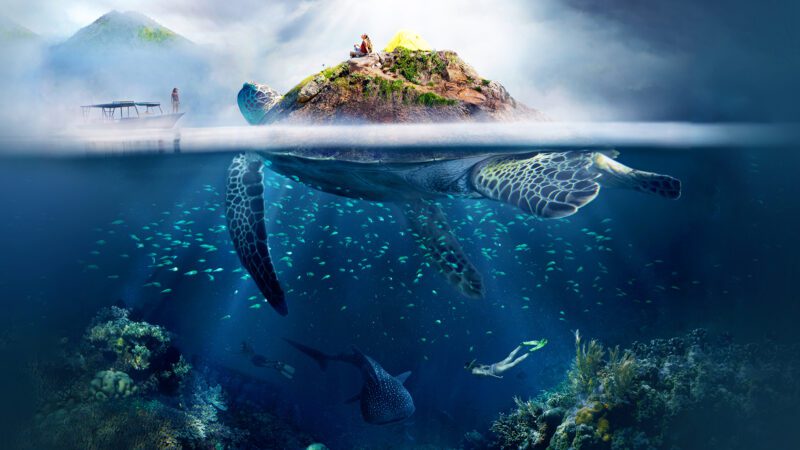 Move with psyche toward who you really are
Carl Jung's psychology makes sense of our confused experience of life. In these two outstanding lectures Ken James helps us make sense of Carl Jung.
These are two separate remastered lectures. Top-tier analyst Ken James defines basic Jungian terms with precision and humor. He makes the advanced concept of the transcendent function clear and accessible. Following James we can start to feel it moving in us.
What you will receive
video_library
2 Video & 2 Audio recordings
account_box
Access to your own Jung Platform account where all the content you've purchased will be stored.
Course Description
Carl Jung's psychology reaches the deepest layers of the psyche. Ken James keeps us grounded, humble and good-humored as we go there.
Ken starts the first lecture by offering concise definitions of basic Jungian terms. These include complex, ego-complex, Self, personal unconscious, collective unconscious, archetypes, persona, and shadow. Then he moves in deeper to discuss the transcendent function.
The transcendent function is what makes us aware of what's moving us. Complexes move us without our being aware of them consciously. The conversation between the ego complex and the Self is vital to individuation. The transcendent function is where that core conversation takes place.
Ken frankly reminds us that our complexes will never go away. It doesn't matter how many workshops or courses we attend. Complexes can always be triggered. The purpose of analysis is to know where your complexes are.  Knowing that can make us humbler and more compassionate.
Ken begins the second lecture discussing luck, fate, hazard and consciousness. Individuation is pulling together what's divided in the psyche. That requires focusing on both the inner and outer world at the same time. That, in turn, makes luck, fate and hazard our companions rather than our enemies. 
Archetypal roots organize our experience more than personal history. This means we control much less than we think we do. Thinking you know is the biggest barrier to true knowing. Ken shares examples we can all relate to of these human defenses. 
Since each lecture stands alone, some themes are revisited. As with great music, the second hearing moves it deeper. Down to earth and sublime, Ken James brings it all together. Listen in with him and learn to turn toward wholeness.
These warm, scholarly and fun lectures will deepen your vision and lighten your load.
Enjoy a bonus Q&A section between Ken and the audience about what archetypes are and are not.
These lectures were originally presented at the C.G. Jung Society of St. Louis and have been remastered by Jung Platform.
This course is ideal if
You want to:
learn Jung's subtle concepts such as archetypes, complexes and the transcendent function, or you want to sharpen your knowledge of them
appreciate the importance of the dialogue between the ego and the Self
loosen the compulsion to get rid of your complexes
develop more compassion for your complexity and other peoples', too
Course Overview
Class 1. Complexes, Archetypes and The Transcendent Function
Ken starts by defining basic Jungian terminology. Archetype, complex, ego, persona, shadow, anima, animus, Self, personal and collective unconscious. All these terms come alive and take their places with Ken's touch. Next he discusses the transcendent function in depth. The transcendent function reconnects the personal layer to the collective. This is essential for our healing and wholeness.
Ken brings archetypes into everyday life. He reminds us that we're participating in an archetypal reality all the time.
Next Ken describes the different levels of consciousness. Awareness is episodic, it comes and goes. Knowing that is healing. We can be more compassionate with ourselves and others as we slip in and out of awareness.
Available Now
Class 2. Luck, Fate, Hazard and Consciousness: Four companions on the path of individuation
In this class Ken urges us to become curious about the unconscious determinants of our thoughts, feelings, actions. In his colorful way, Ken says that may sound fine now, but just wait til 3:00 o'clock in the morning. 
Consciousness is bigger than ego. When the ego accesses consciousness it can put luck and fate into perspective. The psyche is always moving toward wholeness. By changing its angle, the ego can feel the support of the psyche. Then even hazards can be navigated. And we can sail with our destiny rather than fight it.
Available Now 
By the end of this course you will
Have a sharper understanding of basic Jungian terms
Have a feel for how the transcendent function moves in your life
Recognize different levels of consciousness
Realize that we fall in and out of complexes all through our lives
Have more realistic expectations for yourself and others
Scholarships
We here at Jung Platform want to make these programs available to anyone. If you would love to participate yet can't pay for the full course, then please send us an email at [email protected] and describe why you feel you qualify for a scholarship, how much you can pay, and what you will do to help the Jung Platform promote this and other programs.
The Jung Platform Guarantee
If once you have started the course, you feel that it may not be for you, you are welcome to cancel at no cost and get a full refund one week after the course starts.