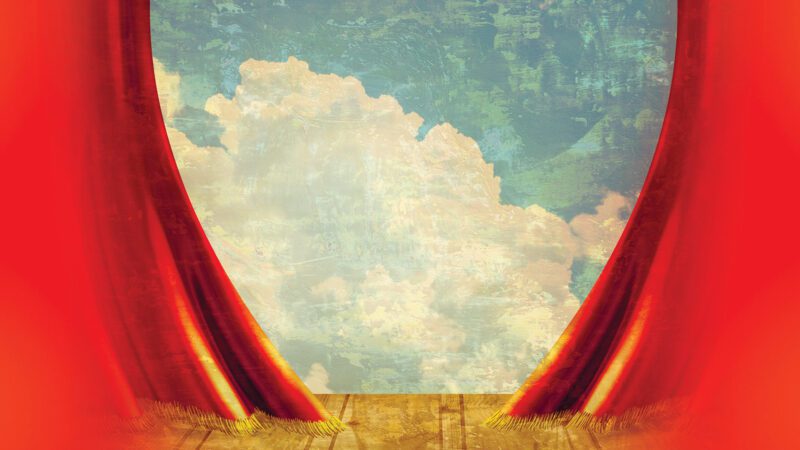 You were born into a deeper tale. This course helps you to uncover and elaborate your personal life myth and archetype.
What does it mean to have a personal myth? In this course, Craig Chalquist guides us to learn about the story we emerged into—a story that organizes our weaknesses and strengths, needs and values, desires and dreams. We look at a personal or life myth that allows creative unfolding and deepening when made conscious.
This course is full of practical tools, exercises and questions that help you to learn about your mythic self.
What you will receive
video_library
4 Video & 4 Audio recordings
account_box
Access to your own Jung Platform account where all the content you've purchased will be stored.
Course Description
Are we indeed born with a mythic and even an archetypal self just as we bring in other kinds of selves—the spiritual, somatic, and cultural? How would we know if this was the case? And, what could we do about it? 
Jung, in a 1942 letter, acknowledged that his "personal myth" was Faust, the alchemist. Jung wrote about this life myth as though he had come into this world with one. 
In this course, Craig Chalquist follows this idea of Jung and guides us to discover our life myth. He points out the potential clues we could pick up along the way to discover our myth. 
Our personal myth is not a fixed determinism and, we have a creative latitude, as Craig will explain. But knowing about our myth allows us to play freely and open-heartedly. As the story eases upon us and our core wounds begin to heal. This is because our wounds and our complexes are related to our myth. 
Knowing about your personal myth helps us to be close to our daimon and live in accordance with it. Myth also connects us to the world and sets us on our life path. When we get an idea of the bigger story that we areborn into, learn how we can live it, add our personal flavor to it, and deviate where necessary, we gain a greater sense of fulfillment.
This course is ideal if
You are wondering what your personal myth is.
You are interested in exploring the story that you have come in with to live a life that is authentically yours.
You like to receive guidance in the exploration of your personal myth and those of others.
You want to deepen your understanding of personal myths and archetypes, how they may play out in life, and how to relate to it in a manner that is enriching and fulfilling.
Course Overview
CLASS 1: Learning Your Personal Myth and Archetype 
Available now
This class is an introduction to the topic and helps you to engage the question How does the world of today address me through my deep story? In addition to practical tools and suggestions for uncovering your personal myth, Craig will also speculate upon the myths of various public people—actors, politicians, psychologists, novelists—past and present.
CLASS 2: Living with and Elaborating the Deeper Tale
Available now
Are we living our tale externally (literally) or innerly (symbolically)?
In this class, Craig Chalquist dives into the topic of living with your deeper story. The personal myth gives us an insight into the areas that we need to work on. As Craig says, "We cannot change our personal myth, but we can fill it out with our individuality." When we work on our myths, we get to know the deeper story. This is helpful because we become more flexible as a result. The story starts to loosen up, in that, it doesn't have us anymore, rather it becomes something we wear. Insight into this dynamic helps us to make better and informed choices in life. 
CLASS 3: You Are Here: Mythic Beckonings of Your Worldly Purpose
Available now
The emphasis of this class is on our relationship with the world. It shows us what knowing our myths can do for us, particularly in our relating to other people, our occupations, and the events we encounter in life.
CLASS 4: Last Class
Available now
In this last class, participants were invited to share their learnings, and engage in a conversation, and asked questions around applying the course learnings.
By the end of this course you will
Be able to:
Understand your personal myth and how you are living with it.
Describe the mythic threads in your life.
Recognize the archetypal presences in your life.
Describe the cosmic story.
Come to a larger sense of what is happening for you internally and externally with a sense of fulfillment.
Scholarships
We here at Jung Platform want to make these programs available to anyone. If you would love to participate yet can't pay for the full course, then please send us an email at [email protected] and describe why you feel you qualify for a scholarship, how much you can pay, and what you will do to help the Jung Platform promote this and other programs.
The Jung Platform Guarantee
If once you have started the course, you feel that it may not be for you, you are welcome to cancel at no cost and get a full refund one week after the course starts.