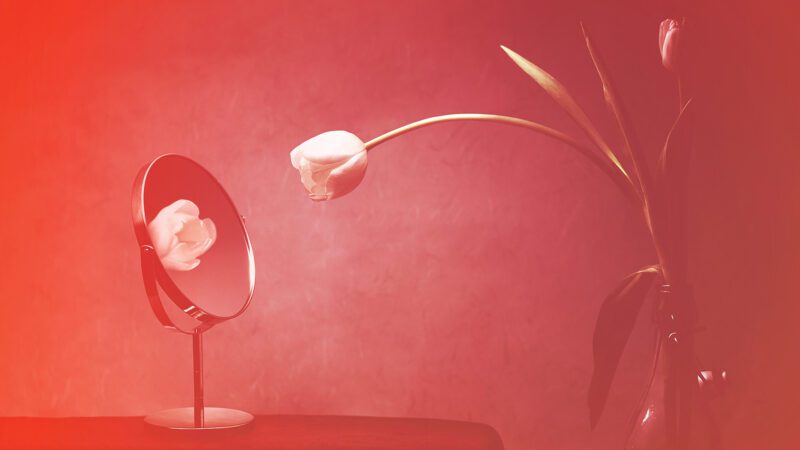 Deal with narcissism, increase your understanding of the dynamics and possibilities
This course on narcissism is about recognizing behavior patterns and constructively dealing with them. When you know how to manage narcissism you are free to live your own life, with healthy self-esteem, and sensitivity to your needs and desires. 
If you struggle with a narcissist in your life, this course will help you to understand the dynamics and possibilities of narcissism. It includes several exercises that you can apply to your life situation and that will help you deal with narcissism.
What you will receive
video_library
8 Video & 8 Audio Recordings
account_box
Access to your own Jung Platform account where all the content you've purchased will be stored.
Course Description
How to deal with narcissists? This course increases your understanding of narcissism, its dynamics, and opportunities for personal development. 
Relationships with narcissists are toxic and harmful and can cause a lot of stress. Whether we have to deal with a narcissistic parent, a narcissistic co-worker or boss, or a narcissistic partner, at some point in our lives, we are faced with challenges to manage these relationships and set healthy boundaries.
First, we need to recognize narcissists and their behaviors. There are different types of narcissism. Most of us are familiar with the loud and grandiose showboating type of narcissist who is full of him/herself. But there are covert, malignant, and communal types as well. Craig explains in this course what narcissism is and how we can identify the different types. 
The narcissist is a deeply wounded person who seeks glory because of an underlying lack of self-love. Narcissistic people feel empty unless other people supply them with admiration. They are boundless in their entitlement; 'Me First Forever'.
This course explores opportunities for growth and insight that grappling with narcissism offers us. It also offers a look inward and our own narcissism. How do we manage narcissism in others? How do we deal with our own narcissism? How do we deal with the underlying forces that drive us? Do we recognize the deeper call in the encounters with narcissists? What do myths and fairytales tell us about this?
Craig Chalquist has also taught the highly-rated course on codependence here on Jung Platform. Codependents often have narcissists in their lives and narcissists have codependents in their lives, as you will find out in this course.
This course is ideal if
You want to understand dysfunctional relationships better and identify the behavior patterns that drive narcissists.
You are seeking guidance for how to deal with a narcissist.
You want to identify what in your personal development is asking your conscious attention through the encounter with a narcissist.
You focus on your own wellbeing and mental health and want to heal from the damaging effects ('narcissistic abuse') of your relationship with a narcissist.
You sense you're missing out on life because unresolved issues in your personal development are reflected in the way you deal with narcissists.
Course Overview
Class 1. Recognizing Narcissism
This first class covers the psychological history of narcissism. What is narcissism? What isn't? How can we identify narcissism?
Available Now
Class 2. Types of Narcissism
This second class discusses four types of narcissism: Grandiose and Covert types of narcissism, Malignant and Communal types.
Available Now
Class 3. Origins of Narcissism
In this third class, we will have a look at the traumatic origins of narcissism and the early woundings in life. 
Available Now
Class 4. Archetypal and Mythic Aspects of Narcissism
This fourth class explores Jungian perspectives on narcissism. It covers the mythic and archetypal dimensions. 
Available Now
Class 5. Narcissism at Home
This fifth class covers the challenges of narcissism at home, be it a narcissistic parent or caregiver, child, or another family member, including when your partner is a narcissist. 
Available Now
Class 6. Narcissism in Public
What to do with narcissism in the workplace, when your boss or coworker is a narcissist. We can encounter narcissism everywhere, and also in our public life. 
Available Now
Class 7. Intimate Narcissism
Can narcissism heal? is the question explored in this seventh class. This class is about exploring your relationship to narcissism and recognizing the deeper invitation in it. 
Available Now
Class 8. Last Class
This transformative course includes practice and exploration prompts which will be discussed in this final session. 
Available Now
By the end of this course you will
Be able to:
Identify narcissism and recognize different types of narcissism
Explain the dynamics of narcissistic relationships
Explain your own relationship to narcissism and what the deeper invitation for personal growth is
Realize personal growth
Have a greater understanding and capacity of how to create healthy relationships
Scholarships
We here at Jung Platform want to make these programs available to anyone. If you would love to participate yet can't pay for the full course, then please send us an email at [email protected] and describe why you feel you qualify for a scholarship, how much you can pay, and what you will do to help the Jung Platform promote this and other programs.
The Jung Platform Guarantee
If once you have started the course, you feel that it may not be for you, you are welcome to cancel at no cost and get a full refund one week after the course starts.