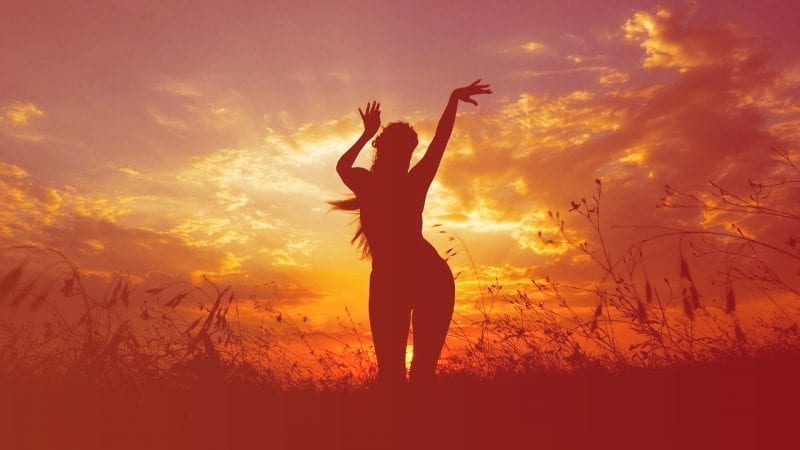 Learn to embrace your body, nourish your soul and walk your path in the world.
This six-class course illuminates a pathway to sensing your body, accessing your inner wisdom, and integrating lost parts of your soul through conscious embodiment. We will explore bodily experience in the process of healing and transformation, and how vital it is to therapeutic practice, daily life, and the wellbeing of the planet.
What you will receive
headset
6 Video & 6 Audio recordings
account_box
Access to your own Jung Platform account where all the content you've purchased will be stored.
Course Description
What does it mean to live a vibrant, embodied life in our fast-paced, modern world? How can we rediscover the sacredness of our bodies and the Eros in everyday life? When we don't listen to our bodies, we feel disconnected and lost in the world. As our loyal "soul-friend", the body expresses its wisdom in each moment.
This course explores how we can come home to our bodies, fostering a feeling of safety, resilience, and ease, while opening a connection between body, psyche, and spirit. Embodied active imagination facilitates this descent into the inner world of the psyche through bodily experience, natural movement, and creative arts. 
Tina Stromsted integrates Jungian depth psychology, somatics, dance/movement therapy, and creative arts therapies. Through presentation, case examples, embodied exploration, and practical tools, this course can help you to reconnect with deeper instinctual resources. Join Tina as she guides you on a path of learning how to recognize vital messages from your body, and how to integrate lost parts of yourself through the practice of conscious embodiment.
This course is ideal if
You want to:
Feel more deeply connected to your body, psyche, and soul.
Explore the relationship between your body, healing, and transformation.
Expand your capacity for empathy and compassion through resonating more effectively with yourself and others.
Gain practical tools and perspectives to continue your embodied journey.
Course Overview
Class 1 – The Importance of the Body in Healing & Transformation
We begin by exploring the importance of the body in healing and transformation. Tina introduces some of the pioneers who integrated the body with Jung's Depth Psychology, examines the role of ego-inhibitions, and demonstrates how we access deeper parts of ourselves through embodied, creative explorations. She shares a story of a journey of embodied individuation and offers a guided experience.
Class 2 – The 'Languages' of the Body
Let's awaken and increase body awareness by getting to know the 'languages' of the body. Tina provides case examples on how to work with small and unconscious movements, recognizing body signals and guiding us into our bodies.
Class 3 – Jung's Active Imagination Approach
Beginning with a story about how Jung discovered Active Imagination, we discuss the four steps of the Active Imagination approach and how to integrate our learnings into everyday life. We also hear an inspiring story about how Jungian Analyst Marion Woodman used natural movement and dream symbols to heal from her kidney disease and "addiction to perfection". We conclude with an introductory exploration of active imagination in the body.
Class 4 – Authentic Movement (Active Imagination in Movement)
Here we gently dive into the practice of Active Imagination in Movement (Authentic Movement). We explore how one of Jung's early patients embodied this process and how Mary Starks Whitehouse pioneered the Authentic Movement approach. We discuss how dreams, images, symbols, and body symptoms can be used as starting points for movement. Tina demonstrates different polarities in the body and the importance of recognizing the Shadow. Then, we are guided in our own experiential movement journey, beginning with music and ending with drawing.
Class 5: Webinar Recording – sharing, discussion & reflections
This class reflected on the journey we took together throughout this course and emphasized the importance of coming home to our bodies. This webinar was an opportunity for general Q&A, discussion, and further deepening of our embodied experience. How can you integrate these learnings into your daily life?
Class 6: Last class
In this class participants were invited to share their learnings, engage in a conversation on coming home to the body, and asked questions around applying the course learnings. This class offered an opportunity for general Q&A and sharing of experiences. 
By the end of this course you will
Enhance your awareness of and improve your relationship with your body.
Learn how to listen when your body 'talks'.
Recognize polarities in the body & psyche and develop an awareness of the Shadow.
Understand Jung's Active Imagination approach and how to embody it through movement.
Deepen your connection with others and the world around you through embodied experience.
Learn how to integrate conscious embodiment into your daily life.
Scholarships
We here at Jung Platform want to make these programs available to anyone. If you would love to participate yet can't pay for the full course, then please send us an email at [email protected] and describe why you feel you qualify for a scholarship, how much you can pay, and what you will do to help the Jung Platform promote this and other programs.
The Jung Platform Guarantee
If once you have started the course, you feel that it may not be for you, you are welcome to cancel at no cost and get a full refund one week after the course starts.