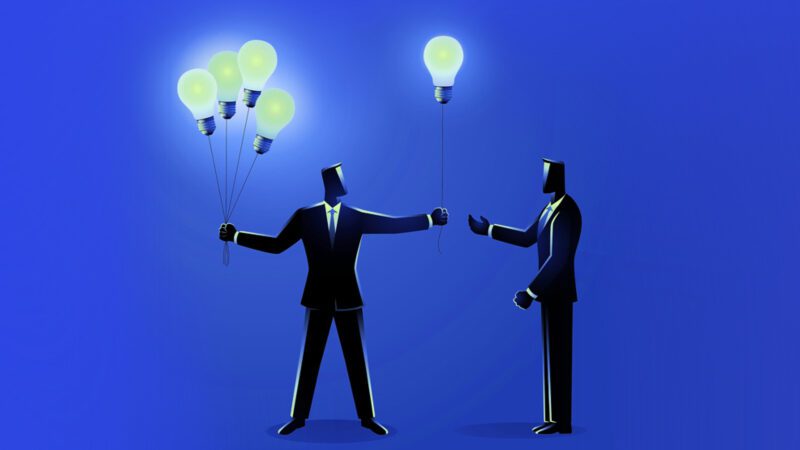 What you will receive
account_box
Access to your own Jung Platform account where all the content you've purchased will be stored.
Course Description
This series of spoken essays combines human actions like reading with various ways of attending to the movements of mythic awareness. They include how an ancient myth finds its way into what was a blockbuster film; the way we can find some lineaments of our personal myth through reading; the presence of psychic energy as a force field in three domains of one's life; the place of motorcycling as a mythic action; and how our understanding of violence might shift if we take a mythological view of its presence in culture. 
The listener may find other applications of these varied topics, undergirded as they are, by the mythic presence of elements of all of our psyches. 
We might keep mythologist Joseph Campbell's observation in mind when we read these essays: "Myths do not belong, properly, to the rational mind. Rather, they bubble up from deep in the wells of what Carl Jung called the collective unconscious" (Myths of Light xvii).  Recognizing the existence of the unconscious opens us to new, deeper ways of knowing.
Demeter, Persephone and the Alien(s) Cultural Body

Psychic Energy's Portal to Presence in Myth, Poetry, and Culture

The Voice of Violence: Its Afflicted Utterance

Motorcycles as Myth and as Metaphor

The Act of Reading as Mythic and Poetic Motions of Soul
The classes of this audio course are available now. Each of these classes has also been released as separate lecture on the Jung Platform.
This course is ideal if
You are interested in:
Opening up to deeper ways of knowing
Increasing your mythic awareness
Recognizing the unconscious in life
Course Overview
Class 1 – Demeter, Persephone, and the Alien(s) Cultural Body
Available Now
Aliens was the middle film of a quaternity: Alien (1979), Aliens (1986) Alien 3 (1992), and Alien Resurrection (1997). This essay focuses on the 1986 version to illustrate how an ancient myth finds its way into a modern sci-fi film. It explores in depth sleep and dream, both underworld activities, as well as confronting excess in the form of the monstrous alien creatures themselves. It considers the alien within human nature which may reveal itself through the medium of technology itself. Within the myth, Demeter and Persephone may certainly be at the heart of both feminine consciousness and power. The film poignantly retrieves the myth of the mother and daughter as it bridges the divide between surface and depth, consciousness and unconsciousness.
Class 2 – Psychic Energy's Portal to Presence in Myth, Poetry, and Culture
Available Now
The nature and function of psychic energy was a mainstay in C.G. Jung's psychology. As a consequence, I asked myself a few questions: How is it that culture's energy fields ebb and flow? What is it in psychic energy that has the capacity to revitalize a people or an individual and what devastation accrues when the flow is end-stopped, no longer capable of providing nourishment to its eager recipients? What counter forces drain an individual or an entire population of their psychic prowess? Finally, what role does inspiration play in revitalizing one's energy? The essay then explores the ability of metaphors and symbols to carry psychic energy within a cultural field.
Class 3 – The Voice of Violence: Its Afflicted Utterance
Available Now
This spoken essay seeks to explore what violence is, who violence is, and what is speaking to us through violent acts? Rage? Insult? Bruised self-esteem? Wounded self-image? Feelings of exile? Feelings of powerlessness? Any of these and more you could name. Violence in all of its forms and intensities may be a ritual of sacrificing something or someone on more than a physical level. So we must ask: is violence sometimes or always a symbolic act? The essay traces how eruptions of violence today are reminders—memories even—of an ancient act of ritual sacrifice that may have brought consciousness into being initially. One writer will argue that consciousness is born in the act of killing. As acts of violence escalate in numbers, is it calling us to witness something we have lost sight of but need to retrieve?
Class 4 – Motorcycling as Myth and as Metaphor
Available Now
The author has been riding motorcycles for fifty-one years. In all that time he has never not owned a motorcycle or two. As both matter and myth, what does the motorcycle capture in its attractions for millions or riders world-wide? It makes the journey qualitatively different than if it were traversed in a four-wheeled vehicle. Part of the myth and mystique of motorcycling goes well beyond functional transportation to help us begin here and arrive there. Motorcycling does not make the point of the journey the destination; rather, in reverse, the destination is the excuse for the journey itself. That journey and taking it on a motorcycle seems to be different for women than for men. Does the metaphor of the motorcycle differ between the genders? Motorcycling is one way that being on the road can be expressed, reflected on, imagined more deeply and fully, even allowed to reveal to us who and what we have been, are, and are becoming.
Class 5 – The Act of Reading as Mythic and Poetic Motion of Soul.
Available Now
The act of reading, especially if it is not in search of data, information, facts, and explanations, is closer to a journey of what C.G. Jung has called individuation. In this process, one strives to become the fullest expression of who and what one is destined to be. This essay will explore the presence and effectiveness of an energy field that is constructed between the reader, the text, and the relationship as the third thing that springs up between them. To read is always to be reading from an in-between state or disposition. Reading is then a rite of passage through the written passages that comprise the plot or the argument of the work being read. Both the text and the reader bring to the conversation—as conversion—their own intensity and type of vitality; they exchange these vitalities in the act of reading as a form of interpenetration. It will suggest as well that both the reader and the text come to the act of reading and being read as both reciprocal, with each having their own form of consciousness and unconsciousness.
By the end of this course you will
Be able to imagine your life more fully
Have enhanced your mythic awareness
Be able to identify where the unconscious shows up in life
Scholarships
We here at Jung Platform want to make these programs available to anyone. If you would love to participate yet can't pay for the full course, then please send us an email at [email protected] and describe why you feel you qualify for a scholarship, how much you can pay, and what you will do to help the Jung Platform promote this and other programs.
The Jung Platform Guarantee
If once you have started the course, you feel that it may not be for you, you are welcome to cancel at no cost and get a full refund one week after the course starts.