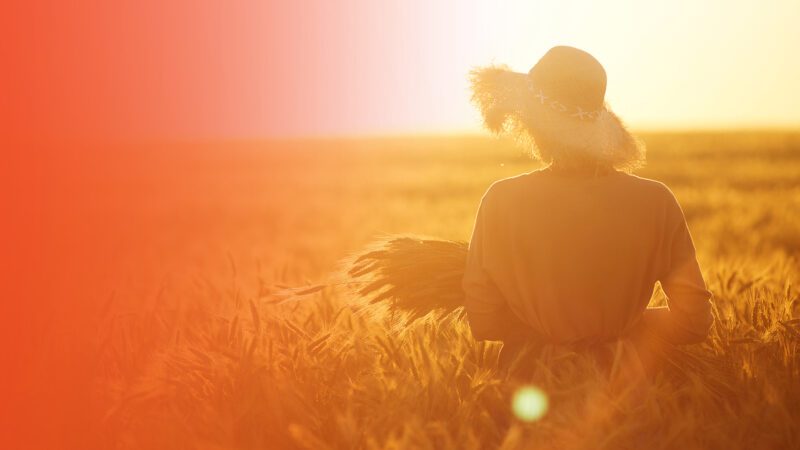 Learn about our relationship with food and the sacred connection to nature.
Jungian Analyst Dariane Pictet explores the relationship with food, our body and nature. To be connected to the Soul means that we're in a good relationship with nature and that also means our own nature and our bodies.
In this short course, the myth of Demeter is reviewed from a Jungian perspective. What can we learn from it, and what does it reveal about healing our relationship to nature?
playlist_play
Number of Classes:
1 On-Demand Class + 1 Live Webinar
What you will receive
video_library
2 Video & 2 Audio recordings
account_box
Access to your own Jung Platform account where all the content you've purchased will be stored.
Course Description
In this short course, Jungian Analyst Dariane Pictet reviews how the Homeric myth of Demeter can help us make sense of the current attitudes to food, our body and to Nature. 
Nowadays, most of us have a unique relationship to what we do and do not eat. Food has become increasingly an area of concern, not only with allergies, but also with food disorders. What does our relationship to food reveal about our connection to the world around us, to nature and to the sacred?  
To find answers, we can learn from myths. Myths describe how we can relate to the inner and the outer worlds. They are pointing to one single reality: What is inside is also in the world, how we relate to one is disclosed in the other. 
In these two lectures Dariane Pictet reviews the myth of Persephone and Demeter, and the separation between them. We can see a comparable split in our lives today between nature and ourselves. It raises the question how we can individuate given this separation.
The Demeter myth contains clues on how we could resolve this separation. We need to descend into the underworld, into the world of Soul. This means that we go into the unknown and leave the things we know behind. We are currently at a threshold, through which we can pass with changed values and perspectives. We need to regain access to the natural mind that acts through relatedness.
In this compact course, Dariane encourages us to reflect on the systems that are harmful to nature. Will we continue our self-destructive ways, or can we become more conscious? This is an important question of our  time. 
The first class is available now.
This course is ideal if
You want to:
Learn how a myth can help us in finding our own path in life.
Gain understanding of how the myth of Demeter can help us individuate in times when we are separated from nature.
Learn how a myth can be reviewed from a Jungian perspective to provide insight in our own individuation journeys.
Course Overview
Class 1. Myth of Demeter and our relationship to food, body and nature
In this first class Dariane Pictet discusses the myth of Demeter from a Jungian perspective. What can we learn from Demeter if we want to restore our relationship to nature, our nature and our body?
Class 2. Live class Q&A
In the first class Dariane offered many questions for further self-exploration. The second class offers opportunities for sharing of experiences and reflection. It also offers the opportunity for asking questions.  
Live webinar: Monday October 24, 2022 at 8am PT/ 11am ET (and 5pm Central European Time)
By the end of this course you will
Be able to:
Identify the aspects in your relationship to food, body and nature that mirror the myth of Demeter
Read Demeter's myth and see it from a Jungian perspective in the sense that you can draw out potential psychological lessons from it, and relate it to your own personal development journey.
Scholarships
We here at Jung Platform want to make these programs available to anyone. If you would love to participate yet can't pay for the full course, then please send us an email at [email protected] and describe why you feel you qualify for a scholarship, how much you can pay, and what you will do to help the Jung Platform promote this and other programs.
The Jung Platform Guarantee
If once you have started the course, you feel that it may not be for you, you are welcome to cancel at no cost and get a full refund one week after the course starts.