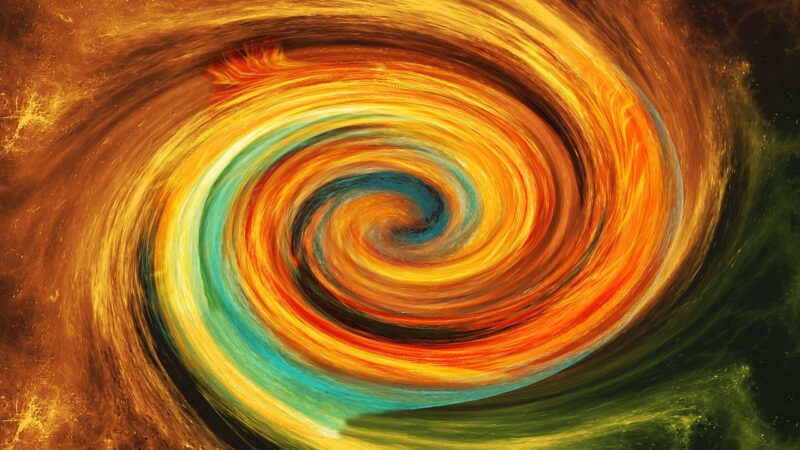 Perhaps C. G. Jung was right when he observed,  "the creative act, rooted in the immensity of the unconscious, will forever elude our attempts at understanding" ( 1978, vol. 15, p. 87). But should we not at least try to grasp some of its mystery in the soul of creatives, which includes all of us? 
I think that our creative impulse grows from a yearning, a calling, and a desire to be our unique and fully original selves in the evolving gestures of becoming. Our soul's creative impulse originates in a desire to imitate/participate in the original act of creation—that of a God or Gods creating the cosmos. Creativity is as well an attitude of seeking wholeness, not completeness. 
This course I have created I call "Exploring the Creative Self: Aesthetics, Embodiment and Life's Deeper Purpose." Its deepest purpose is to assist all of you who participate to:
become more aware of yourself as a creative person in the act of becoming.

listen to the heart's knowledge, its own wisdom.

become more mindful, more conscious of the Divine in you and in the world.

sense the creative psychic energy that flows through you constantly, whether or not you have been aware of it.

relax into uncertainty, into the groundless moments in your life that invite creative responses.

loosen your tethers to familiarity to allow creative hungers to be expressed.
I found that creating this course with four roads leading us into creative landscapes, was immensely satisfying in itself. We will begin with some ideas and images from an award-winning book I had the honor to co-author: Deep Creativity: Seven Ways to Spark Your Creative Spirit (2019) with co-authors Jennifer Leigh Selig and Deborah Anne Quibell. It includes many stories of our own creative encounters in which you will discover parallels with your own original narratives that can inspire further developments within your unique landscape. 
We will also discover that where we are wounded, dismembered, and afflicted can also be critical junctures for deep creative impulses to emerge. Because our wounds carry so much energy, we can direct that upsurge into creative outlets and projects that enhance our lives on many levels.
Biblical characters and scenes in which human beings interact with God can be inspirations as well for creativity. Moses is one figure in particular that carries a paradigm and a pattern for creative interaction with Divinity. Moses discovers his own destiny through the rich and mysterious image of a burning bush that is not consumed by the fire that engulfs it. Such a rich poetic image may instill in us the fire of creative excitement. 
As we all age, we find that different temporal periods in our life offer their own opportunities for creative expression. Whatever our age in this course, each one has what I call a "wisdom pocket" from which to navigate and cultivate  attitudes of creativity. Aging includes moments of being inspired in new ways in fresh landscapes, to allow more creative mindfulness in, as our guide.
Finally, you may know the famous observation made by the nineteenth century English poet, John Keats on creativity and what it implies for the artist and writer. It has become one of the most famous—and shortest!—insights into the creative process, in part, I suspect, because it honors the mystery and the uncertainties that enter when we step outside where we are most comfortable in order to live a fuller vocation of adventure: 
"I mean Negative Capability, that is, when a man is capable of being in uncertainties, mysteries, doubts, without any irritable reaching after fact and reason"
Our creative life is risky business; but it is also immensely rewarding, as we shall learn when we write out and then share some of our own stories about our creative achievements as well as creative hopes for what we are yet to live forward.  
Join Dennis Patrick Slattery in the four-class course Exploring the Creative Self where he will guide you to see how in creating we become witnesses to our own power which allows us to live each day more deeply and mindfully. Learn More here. 
You can also learn how to tap into your creativity & live a more meaningful life from 12 world-renowned teachers including Dennis Slattery in the Embody Your Creative Spirit series. Learn More Here. 
You can delve into courses like Robert Bosnak's Invite Creative Genius into your Life or Victoria Rabinowe's The Dream Journal: Source Of Soulful Creativity to explore & express your creativity in a way that feels most authentic to you.

Dennis Patrick Slattery
Dennis Patrick Slattery Ph.D.,  has been teaching for more than 54 years, the last 27 of which have been in the Mythological Studies Program at Pacifica Graduate Institute in Santa Barbara, California, where he is currently Distinguished Professor Emeritus.
More Posts by Dennis Patrick Slattery
Comments are closed.